We went out for thin crust pizza on our anniversary this year (#7!). I had work and weightlifting training that day so I just picked somewhere close by to our house. I'd had Pizza Religion on my To Eat list for a while, but when I checked the Zomato page the night before I saw a lot of mediocre reviews, due to bad service. Ah well, we still wanted to give it a try.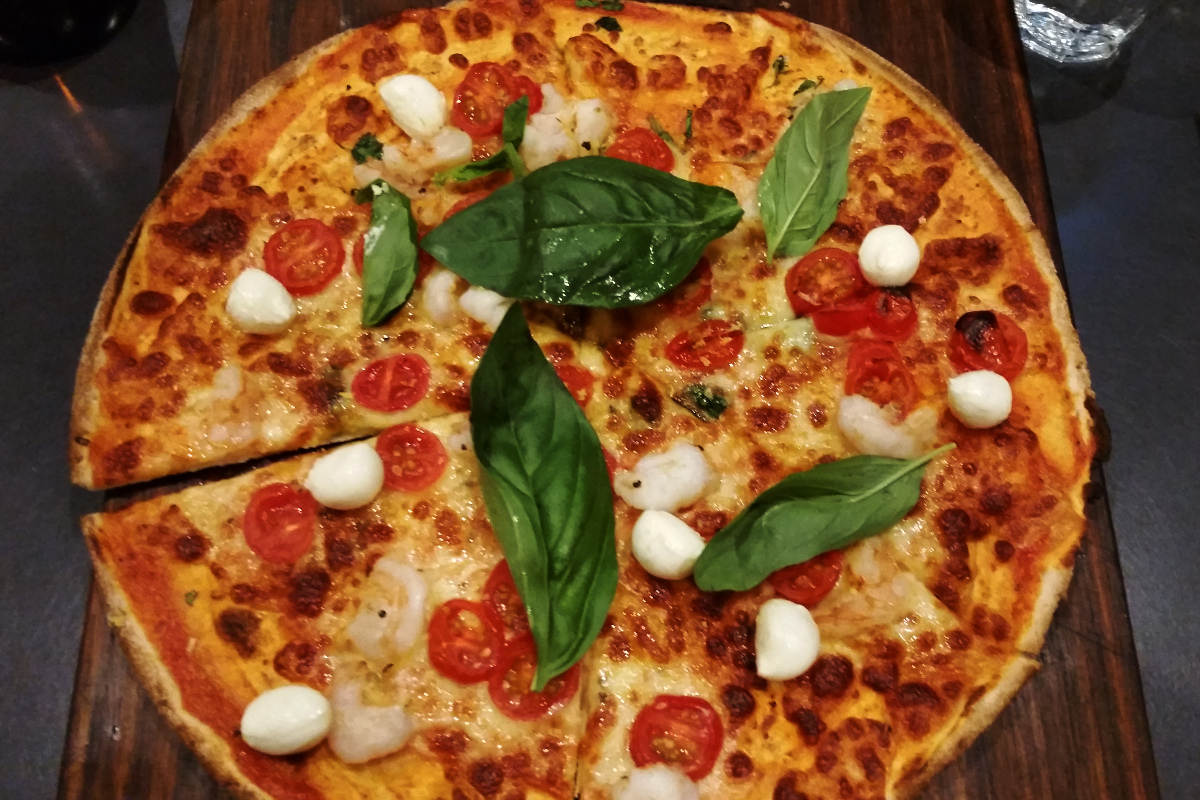 Garlic Prawn – prawn, confit garlic, cherry tomato, fior de latte, basil, lemon
Nice and zippy from the lemon and basil. Nice thin crust. Could have used more cheese imo.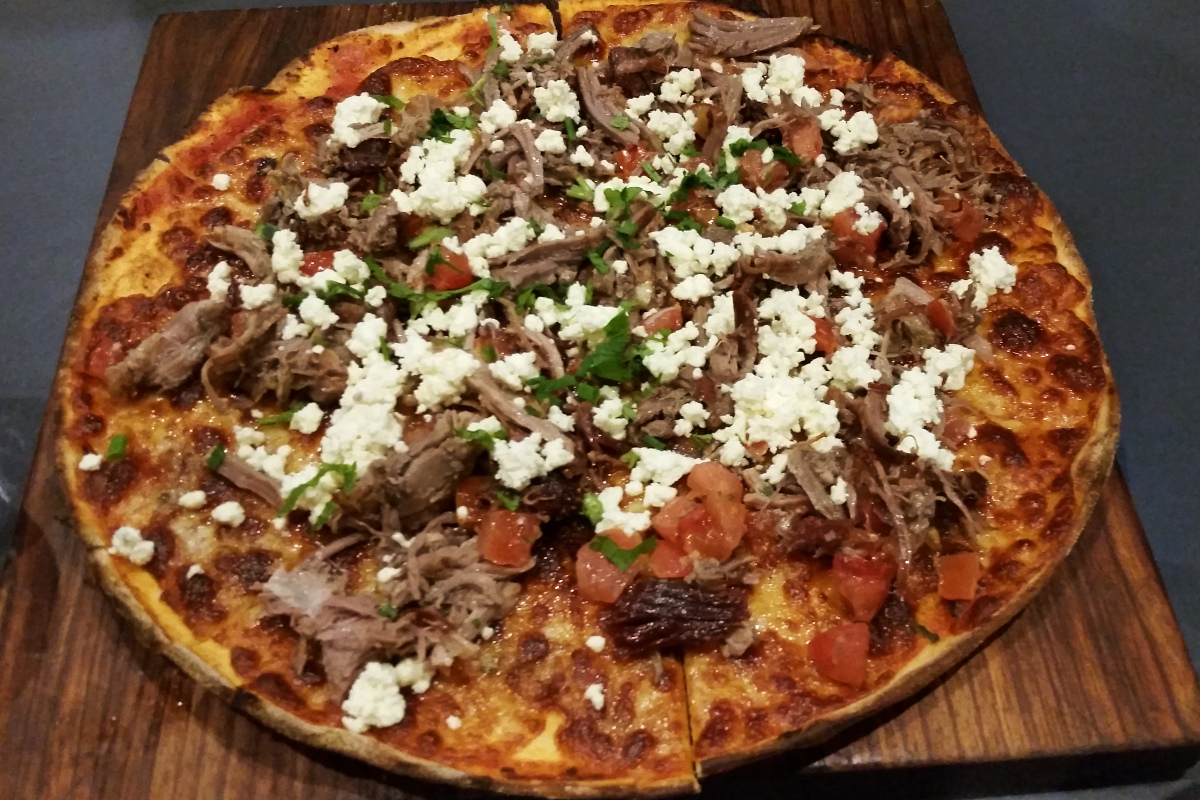 Lamb – pulled lamb shoulder, olive tapenade, oregano, tomato, feta
Very meaty! Pretty tasty. Scott loved it, not surprising because he really likes lamb. We couldn't taste the olive tapenade at all.
It did take a while to get the waiter to actually take our order, and get our bill at the end. The pizza was nice, but not life-changing. Drinks are cheap, but small.