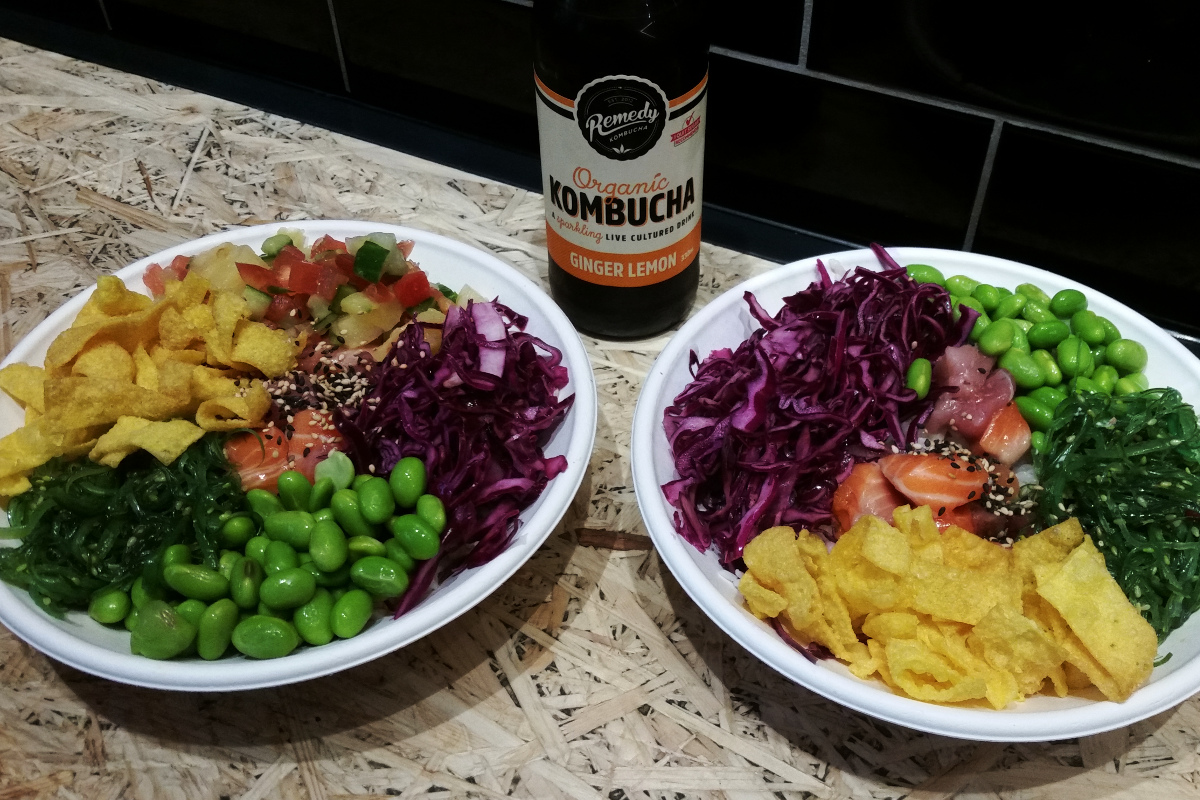 Scott and I had lunch at Pokéd during the break from our boardgame tournament a couple weekends ago. I thought a good protein and omega-3 fatty acid filled meal would be good for our brains, which were feeling pretty taxed after a stressful morning of competition Carcassonne.
We both had The Hawaiian, which has sashimi salmon and tuna, pineapple salsa, pickled cabbage, edamame, seaweed salad, wonton crisps, roasted sesame over rice, except I switched out my pineapple for more cabbage (should have asked for more seaweed salad but I got paralyzed under pressure at the register).
I thought it was pretty nice! It definitely could have used more fish, but that's not surprising. The small bowl was very filling. The seaweed salad and edamame were my favourite toppings (other than the fish, of course).
I also tried kombucha for the first time! It tasted interesting. Kind of burned my throat that was already very sore though, so I didn't have much.