What else have I missed.
Rosemarie and I went over to our aunt and uncle's house and ate yummy thai food. I would love to have that soup recipe HINT HINT HINT.
Rosemarie left Ottawa to go to Toronto and I got lonely. It is weird being home without her.
Went out for a girly lunch with Cassia and her mum and Jane and Brenda. Our burgers were enormous.
I went to Ikea with Leslie and Cassia, and had meatballs for dinner.
My flight back was delayed and longer than usual because of headwind.
School starts on Monday. A 5 month long semester of 8:30-3:30 school. This one is going to be tough, I can tell. I am going to work really really hard though because although I did very well last semester, I want to do BETTER!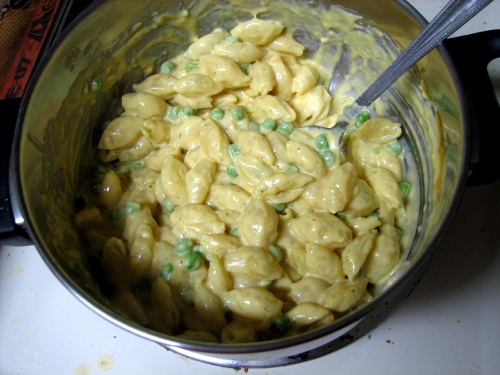 I know that is not the most appetizing picture in the world, but I just wanted to share that cooking macaroni and cheese in milk, instead of water WORKS. It was creamy and delicious. I followed
this recipe
.
Rosemarie left her syrup in the fridge so this morning I made pancakes. They were very fluffy. Who needs pancake mix!!
Today I am trying out my new slow-cooker that I got for Christmas. I'm making slow-cooker jambalaya. We'll see how it goes!