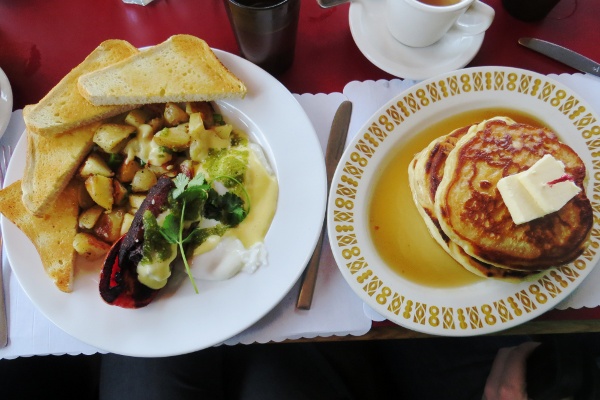 We ate this a while ago but it was too good not to mention. Long weekend brunch at Red Wagon on Hastings @ Nanaimo.
On the left is my Crisp Pork Belly breakfast with delicious pork belly (under the garnish), poached eggs, hollandaise, grilled tomato, potatoes and toast. Oh I'm drooling again.
And on the right is Scott's Pulled Pork Pancakes. In between each of the pancakes was pulled pork, and the syrup over it was Jack Daniel's flavoured. It tasted great! Love that sweet salty combo.
We were both super happy with our meals. We had to wait a while for a table but it was totally worth it.