It's flipping cold out!!!! Time to crank up the thermostat I think!
It's my last week at my fall hospital placement. My placement went fine I guess but I didn't really start to feel comfortable until this last rotation. Hopefully they are pleased with me overall. I don't know how good my chances are to get a job there though when just last week the boss lady asked me what my name was. :/
(I have been told not to take that personally because she is bad with names, BUT STILL. Yikes for me.)
I had a good weekend. On Saturday I did homework and streamed the world cup skeleton races at Whistler on the TV at the same time. Then Scott and I went out for banh mi. It was delicious, I'll post a review in another entry soon. We came home and Scott had to do work stuff until after midnight!!!
I was quite busy on Sunday. I got up early to make muffins and then take the bus to IKEA to get something for a Christmas present. Then I met Scott at Metrotown so we could pick out some winter boots.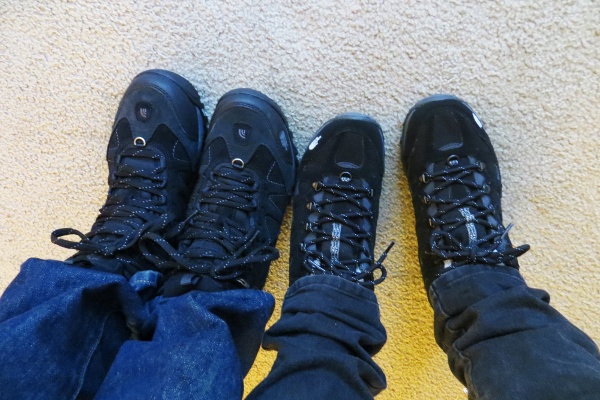 Neither of us have any waterproof footwear so we decided to invest in a good pair of winter boots once and for all. Atmosphere was having a BOGO sale for Black Friday so that was good for us. We both chose North Face hiking boots. I love mine, they are so warm and cozy! Scott's have wifi. I am glad to finally have the right type of footwear to wear to Whistler, last time I wore sneakers and had wet socks the entire weekend.
Anyway then I came home and had lunch and did more homework and made cookies and then made dinner (mac and cheese with butternut squash. caramelized onions, apples, and bacon AKA PRETTY MUCH THE BEST DINNER I KNOW HOW TO MAKE). We finished off the day with Amazing Race and then I went to bed at 9PM because I am a grandma I have to wake up at 5:30 AM for work.
———————————–
Well that's me all caught up. Scott leaves for Australia in 5 days. Have I mentioned that Rosemarie is meeting him in Melbourne for a week??!! I soooo wish I could be there, but I'm really glad that she will get to meet some of my Aussie family. And Scott has orders to take her to all my favourite Melbourne places!
Scott will be gone pretty much the entire time that I have to be studying hardcore and writing lots of exams. Not sure if that is a good thing or a bad thing yet. I'd better go buy some frozen pizzas….