Last last Christmas I signed up for Reddit Secret Santa. I sent my person in Taiwan a bunch of Canadian snacks and someone sent me a box of Wisconsin cheese. Everyone was happy.
Last Christmas I signed up again. I sent my person some (I thought) cool stuff from Sara M Lyons. They apparently hated it, which I knew because they actually posted that on the thank you page. Yeesh. Why didn't they just not say anything? And then the person who got me didn't send me anything. So that was a bummer.
BUT THEN. If you get shafted, you can apply to be re-matched, and I was lucky enough to get re-matched. My new secret santa first donated to the Special Olympics in my honour (they saw from my blog that I do skeleton), and then got me a gift certificate for a tandem paragliding trip in Permberton!!! I was SHOCKED. So so so amazing.
Photos by Ricardo Coral @ Sea to Sky Paragliding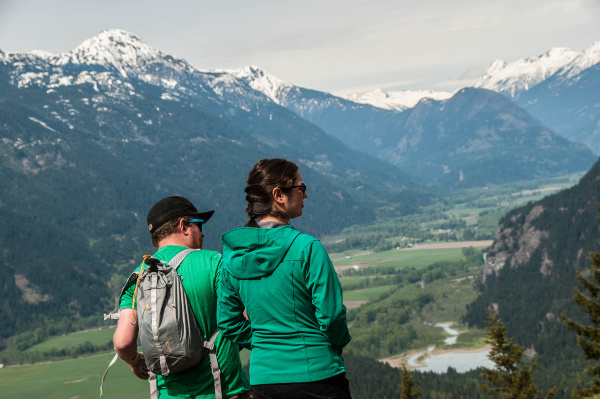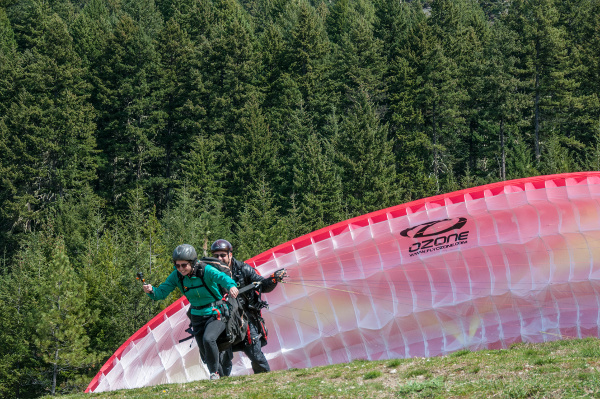 This is the DEFINITION of PERMA-GRIN.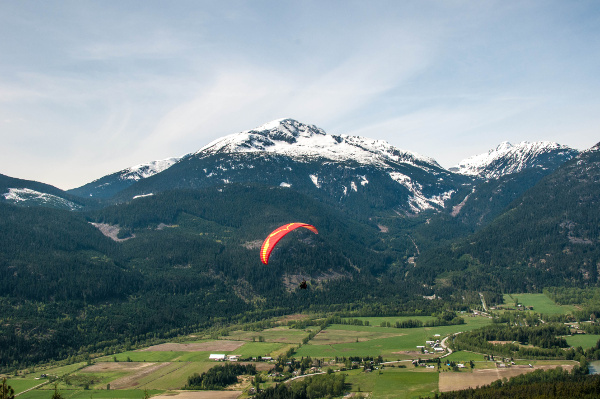 So last Sunday we drove up to Pemberton to do it. It was so cool. Scott got a ride up in the truck too so he could enjoy the view and watch from above.
My shoe nearly fell off during the launch. My heel popped out of my shoe and I didn't know if I should just let it fall off and keep running or try to jam it back on. I managed to cram it back on, and we still managed to get up in the air, but I doubt it was a very graceful launch, haha.
It really did feel like flying. And it was so comfortable!! I thought it was going to be in an uncomfy harness but instead you sit in a padded chair. The views of the valley were amazing, and it was fun swooping around over the trees. And our landing was super smooth.
THANK YOU REMATCH SECRET SANTA!!!!! YOU RULE!! It was a truly special day.