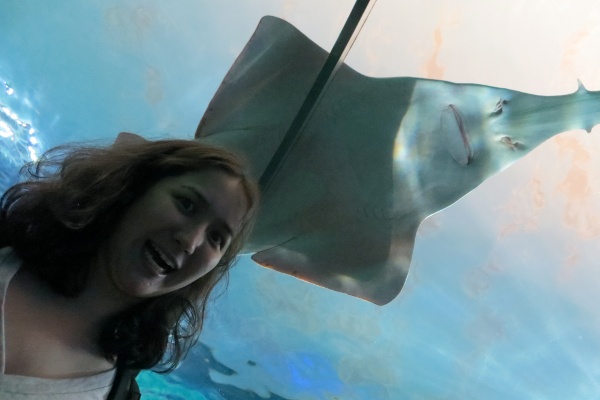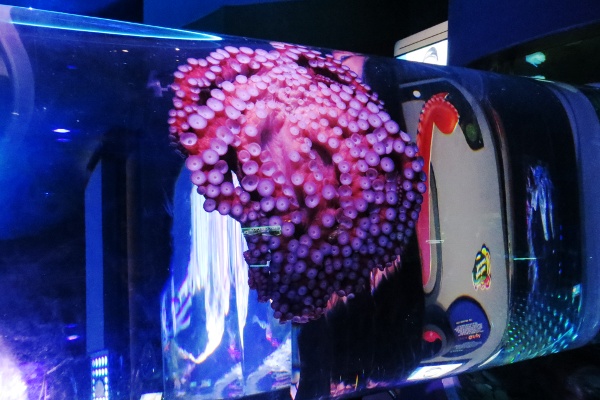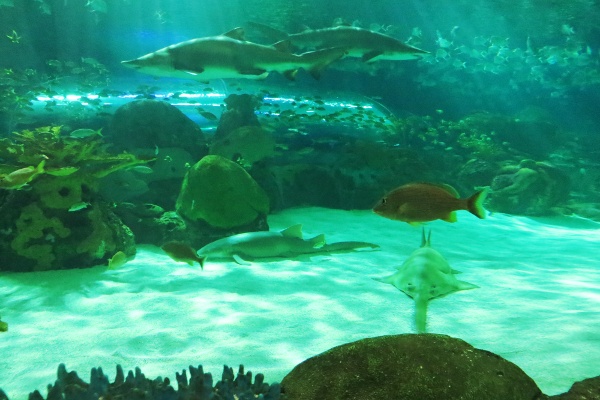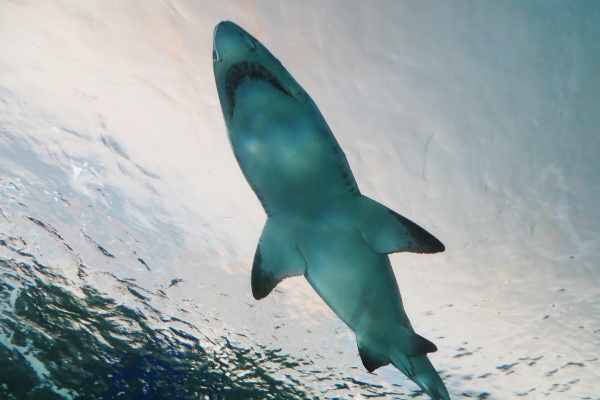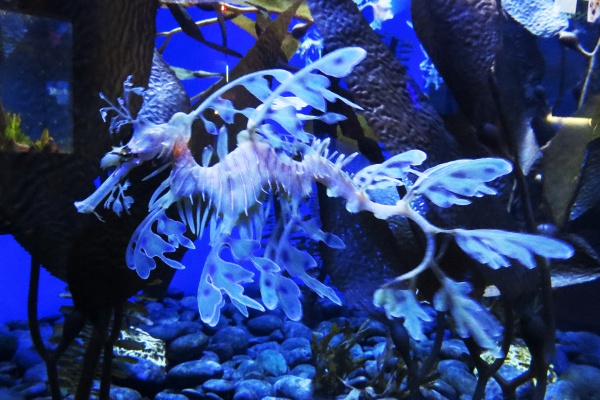 The Ripleys Aquarium in Toronto is really cool! The best part is that there is a really long conveyor belt that goes through the main part of the aquarium, including a tunnel section, so you don't even have to walk. You can put your bags down and just relax for twenty minutes while gliding past tons of sharks and fish and rays. Rosemarie and I did the conveyor belt twice. :D
That was the first time I have been in an aquarium tunnel. When we were in the dark part you couldn't see the glass and it looked like sharks were just floating through the air above our heads. Really cool effect.
Rosemarie and I really liked the aquarium. We had perma grin the whole time. Also if you go after 7PM it's $5 cheaper (and less crowded!).