How does this restaurant not have any reviews on Urbanspoon yet?? Well it looks really nice inside so maybe it's new. Anyway, Sake Café rules!!! I ate there last Tuesday AND Wednesday, lol. It's near VGH on Broadway.
So they have a special where you can order three items from a list for $8.95, and it also comes with miso soup and a salad. It says that is a lunch special on their menu but currently you can get the deal at any time of day. There are about 40 different things you can choose from including appetizer items, nigiri sushi, simple rolls and even some special rolls.
Lots of places have deals like this but the difference here is that they do not skimp on anything! Everything was really nicely made, large, and decent quality. They also have great service and the food arrives VERY quickly. Perfect!!
TUESDAY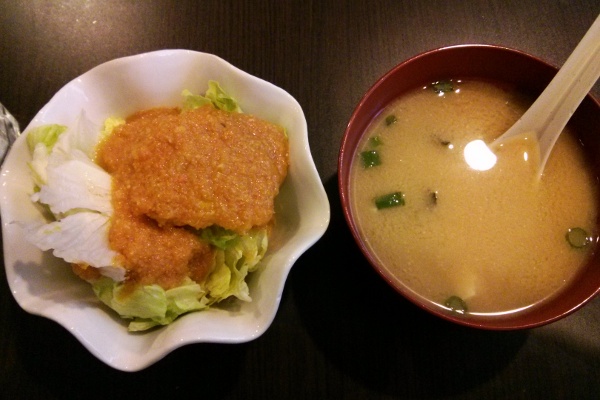 The free salad and miso. The salad is just iceberg lettuce, but the carrot ginger dressing is really tasty. The miso soup soothed my sore throat after a day of yelling talking loudly at the hospital.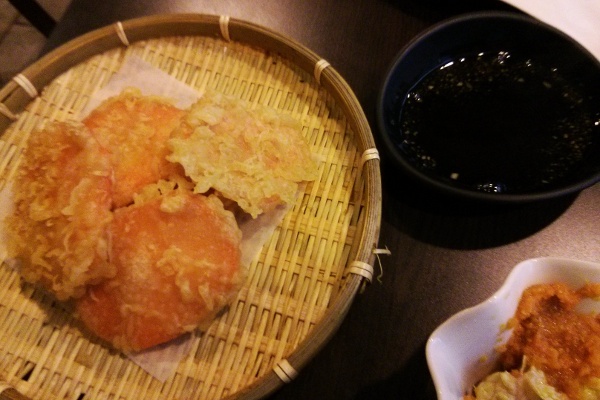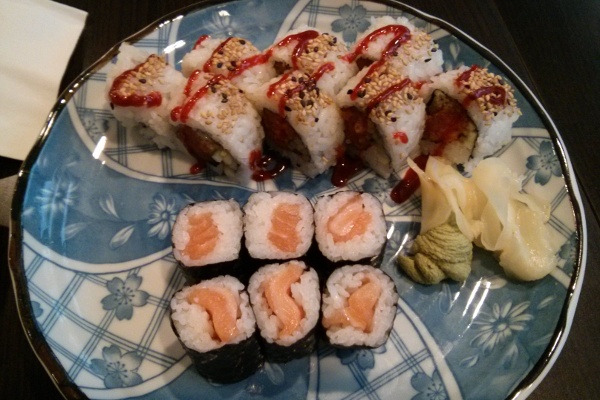 On Tuesday I chose 1) yam tempura, 2) salmon roll, and 3) spicy tuna roll. I was very satisfied with the spicy tuna roll! And the yam tempura was nicely crispy and light.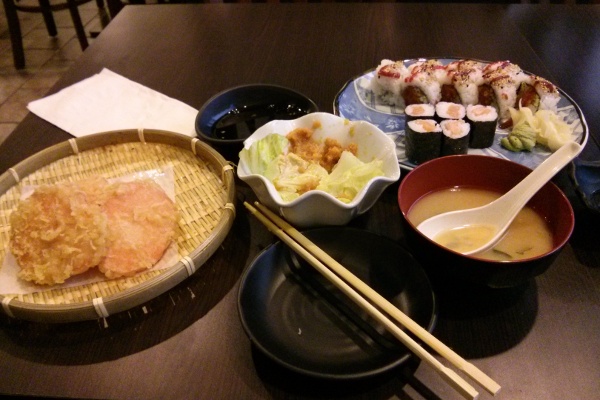 The whole feast. Not bad for $9!! My food arrived in like 5 minutes as well, which is awesome.
WEDNESDAY
I raved about it so much Scott and Brett wanted to come try it the next afternoon.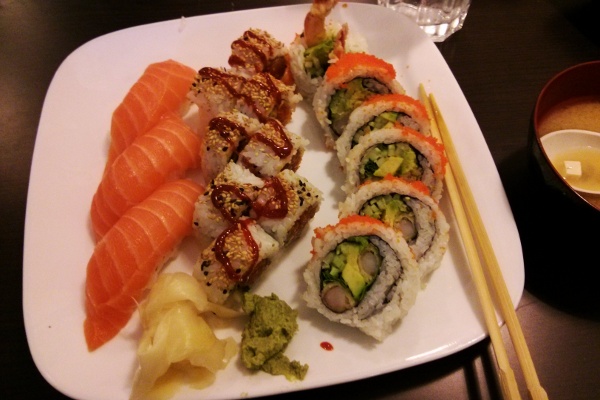 This time I ordered 1) salmon sushi, 2) spicy tuna roll, and 3) spider roll. It came with the soup and salad again too. And it was all great.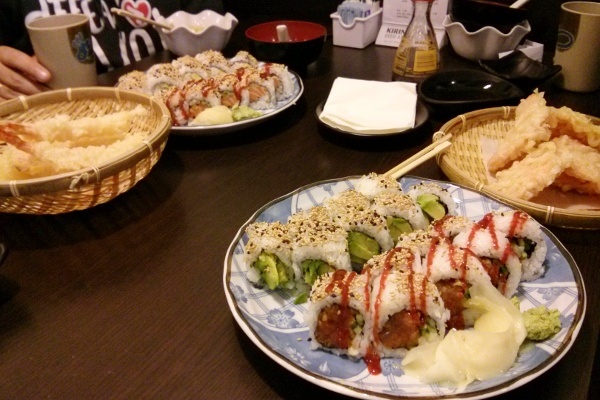 Between Brett and Scott we also tried the spicy salmon roll, california roll, avocado roll, and the variety tempura. Everything was as good as we hoped.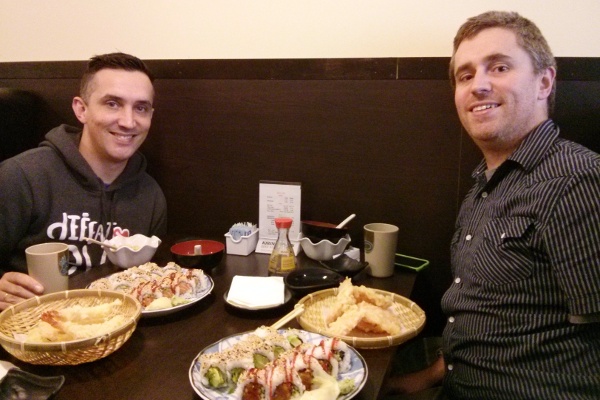 Happy sushi brothers. Heehee.