Well I didn't spend the ENTIRE weekend sliding down ice tracks at 115 km/hr.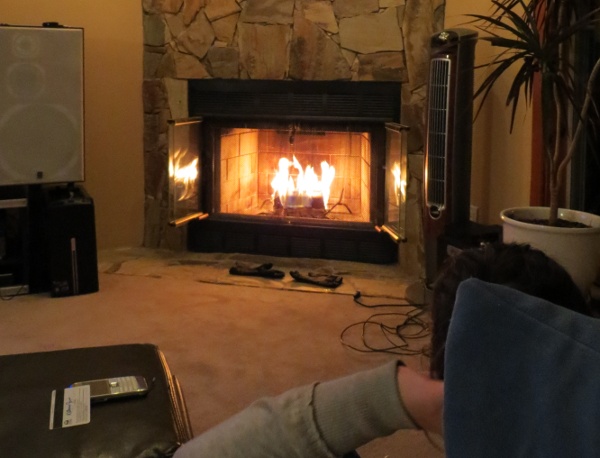 We also played board games (Wasabi), had a fire, watched lots of No Reservations, did homework (me only), etc etc. It was a very fun relaxing weekend.
Brian and Morgan just moved into their new place in Creekside and we were their first guests ever. :D I like their apartment. I would totally live there!!! Both of them still need jobs but they have lots of relevant experience so I don't think they will have any trouble.
Whistler skiing is probably not opening for a couple more weeks. It was still verrrry green and wet when we were there.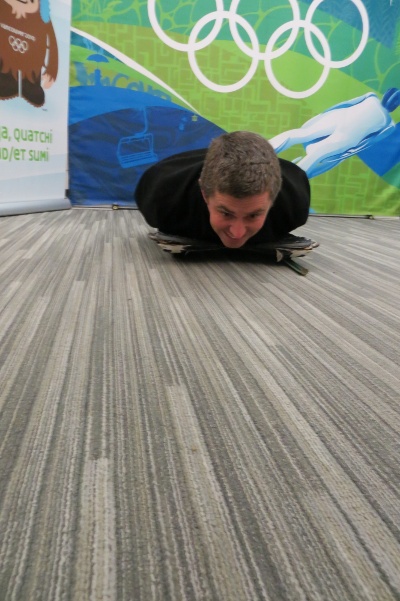 I like that the lines on the carpet make Scott look speedy.
I'm back at school this week and next. Being at school is definitely much worse than being at clinical. Although I do appreciate being able to sleep in a bit.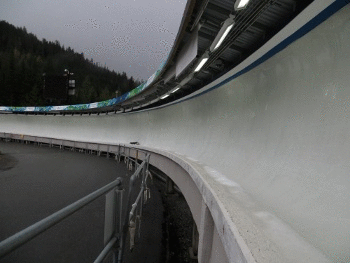 Yes I did post that yesterday! I just love it. :D