The other day I got a text message from someone about a textbook I listed on Craigslist like two months ago. We agreed to meet at Metrotown in front of the A&W at 3:40 PM. Pretty specific, no? I thought it was, especially because it's already the end of January and I thought the textbook selling period was over.
So I arrive there holding the textbook and there is a guy there who nods at me and comes over. He looks at the book and is like "oh this is the wrong book, I'm looking for the book for Sociology 1000. my friend must have given me the wrong info" and I'm like "that sucks" and I go home.
As soon as I get home I get all the text messages from the guy saying "where are you? i met someone at metrotown but it wasn't the right book" so I text back "nooo that WAS me, you must have gotten the wrong info" but then they write back and say "nooo there is another guy here right now looking to buy another book!" WTF.
So I headed back to Metrotown and the (right) guy pretends like it's not the right book again but he was joking around. He said that not only was there another book sale going on in the same specific place at the same specific time, it was also by another girl!! The other girl went to MY guy and THEY THOUGHT THEY HAD THE WRONG BOOK TOO!! But then I guess the two guys talked and they figured out the chaos that was happening. Anyway I ended up selling the book and all was well and I laughed all the way back to my house (again). LOL.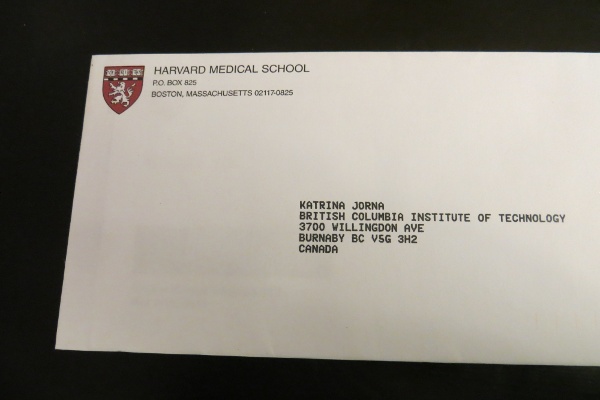 Remember when I said I wanted to go to medical school……..
No I'm just kidding. It's a flyer for a nuclear medicine conference.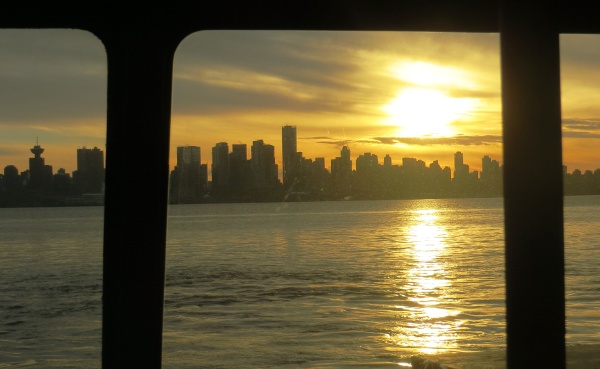 The view from the Seabus on the way back from skeleton last last weekend. Pretty. Kind of reminds me of those CSI memes…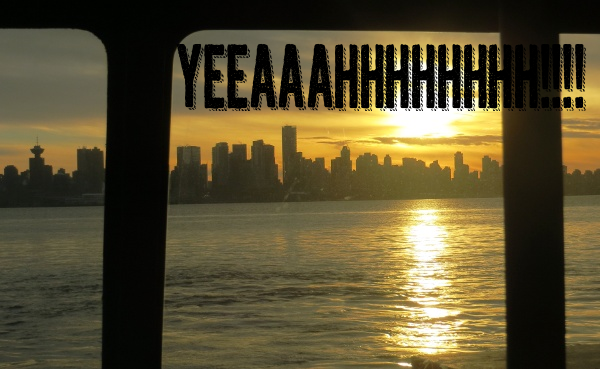 OK I'm done.