Scott and I went out on Saturday morning for hot chocolate and waffles at Leonidas near Waterfront station. They are participating in the Vancouver Hot Chocolate Festival, which runs until February 14th.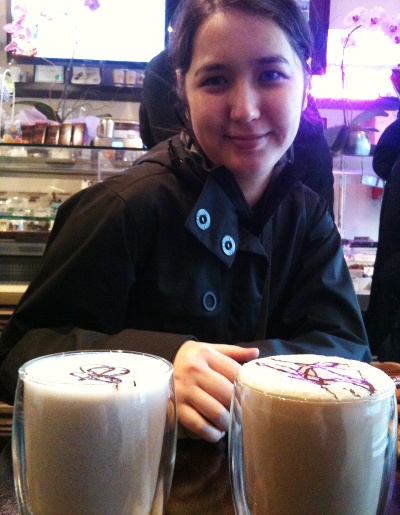 Scott had "Raspberry Cheesecake" hot chocolate which was white chocolate with raspberry cheesecake ripple, and I had "Frozen Noisette" which was melted praline blended into frozen yogurt, topped with a shot of melted chocolate, and finished with crushed hazelnuts. AKA pure deliciousness.
I really liked mine. I always burn my mouth on hot drinks and have to wait ten hours for a drink to cool down before I can drink it, so I actually really really liked that this one was lukewarm. The perfect hot chocolate for me!! Lol. Plus it was also just really tasty. I love praline and hazelnuts and milk chocolate!! I would totally order it again.
Scott liked his, but maybe not as much as his pistachio hot chocolate he had last year.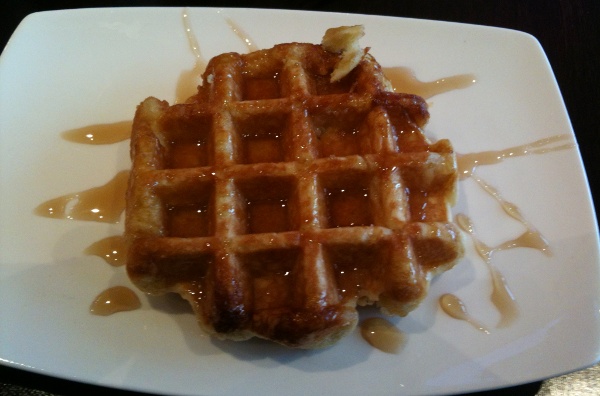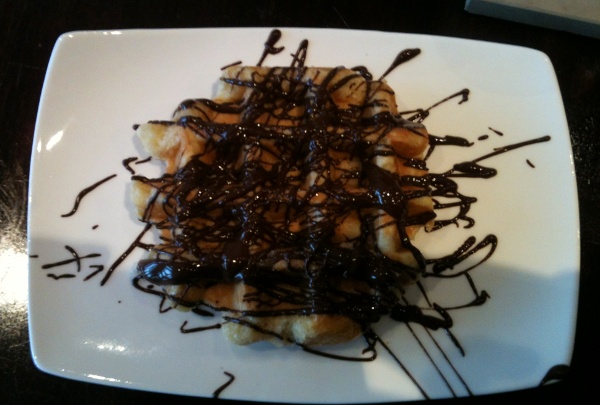 We also had waffles, to complete our mega sugary breakfast. Scott had his with maple syrup and I had mine with chocolate sauce. It was interesting how different our waffles tasted, Scott's was ultra sweet but mine tasted savoury! I'm assuming the waffles were the same…. so the chocolate sauce must have had some salt in it. I devoured mine.
We then buzzed and twitched our way home… mega sugar high. I <3 the Vancouver Hot Chocolate Festival!!!