Canadian Thanksgiving is long over, but I still think about the turkey we made all the time. It turned out SO GOOD. And it only took 80 minutes to roast a 16 lbs bird! Rosemarie declared that she's never eating turkey again unless it's spatchcocked, hahaha. Anyway since American Thanksgiving and Christmas is coming up, here we go.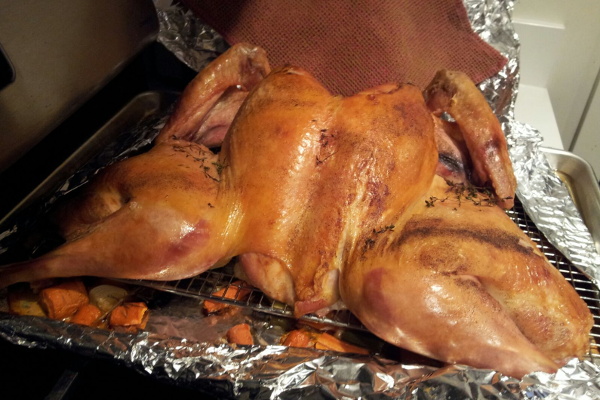 Look how beautiful it turned out!!
I used the Serious Eats set of instructions. They promised that spatchcock (aka butterflied) would ensure that the breast AND thigh meat would cook at the perfect rate and result in a perfect flavourful juicy turkey.
They recommend a dry brine, which is excellent because it's stupid easy: Wash & dry your (defrosted) turkey, mix up 1/2 cup kosher salt & 2 tbsp baking powder, sprinkle the mixture over all sides of the turkey. Leave the turkey uncovered in the fridge for 12-24 hours. That's it.
Thanksgiving Day I picked up Leslie and some shears and we got to work. Warning! Gory raw meat pictures ahead! This slideshow was extremely helpful for the prep and the carving.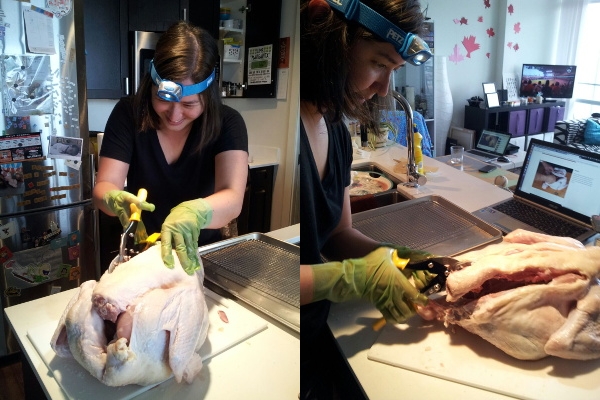 First cut up one side of the spine.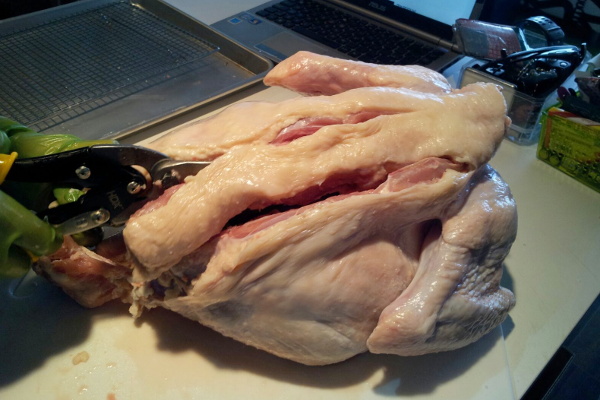 Then the other side.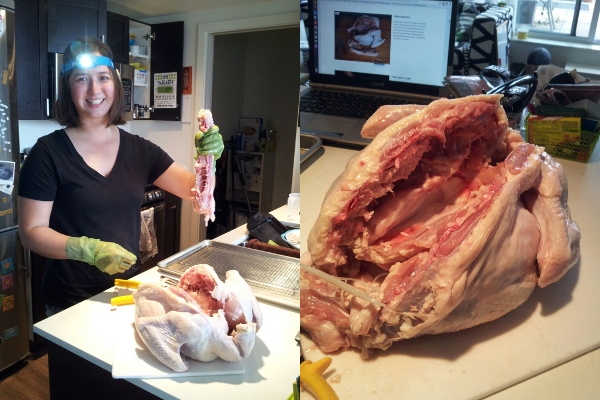 Remove the spine and cut off the plastic leg holder thingy.
Flip the bird over and press down hard on the sternum to crack it so you can make the bird as flat as possible. I was not strong enough to do this so Scott jumped off a chair and did a sweet wrestling drop. It cracked.
Just like this.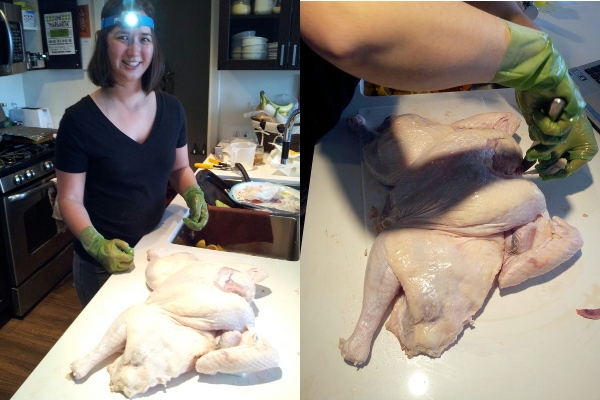 Cut off all the extra bits of skin around the neck and the… butt?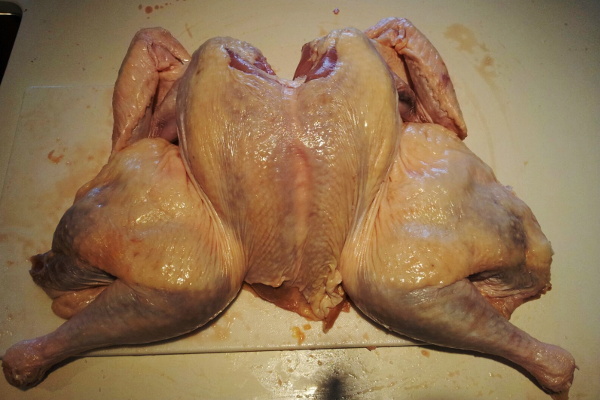 Flat Stanley. With tucked in wings.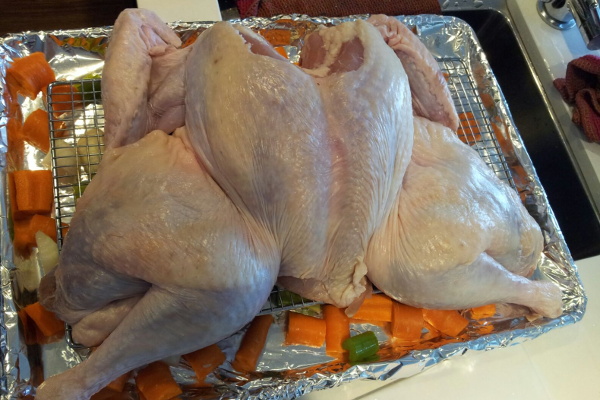 Pop it onto a wire rack on top of vegetables on top of a baking sheet. PS I love our enormous baking sheet. I sprinkled on a few herbs. No butter or salt. And bake! At 450ºF.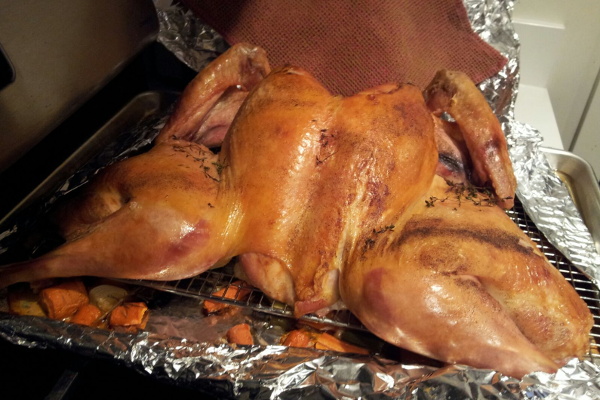 There wasn't much drippings, I guess because we removed a lot of the extra skin and didn't use any butter. Healthy!
We baked our 16 lbs bird for 80 minutes and honestly it probably only needed 70 minutes, because when I checked the temperature in the breast it was already higher than 150ºF. Whatev it still turned out extremely moist and flavourful. Like a 9.7 out of 10. Rosemarie said she ate 4 times as much meat as she usually does.
Next time will be 10 out of 10. :D :D Can't wait.