STUFF I LOVE #3
Here is a collection of my favourite food related art and items at the moment. I LOVE FOOD! AND STUFF WITH FOOD ON IT! If I had unlimited money I would get it all.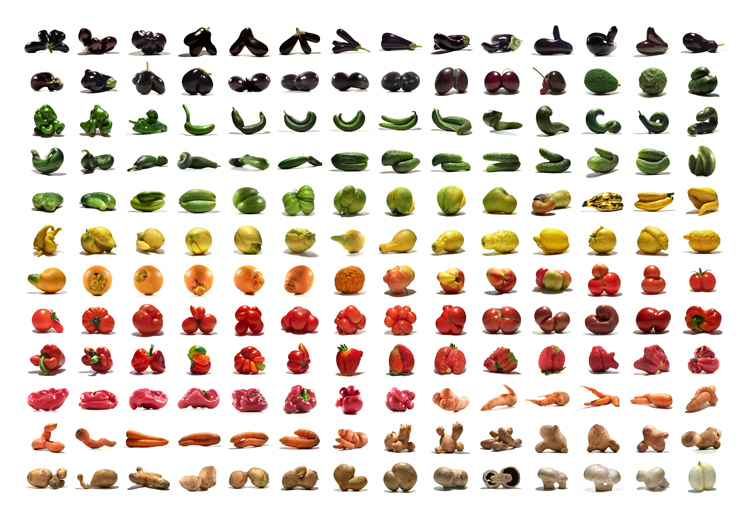 Mutato print. I love this. It would look amazing in our kitchen. Unfortunately it would be 40€ with shipping which is too much for me at the moment.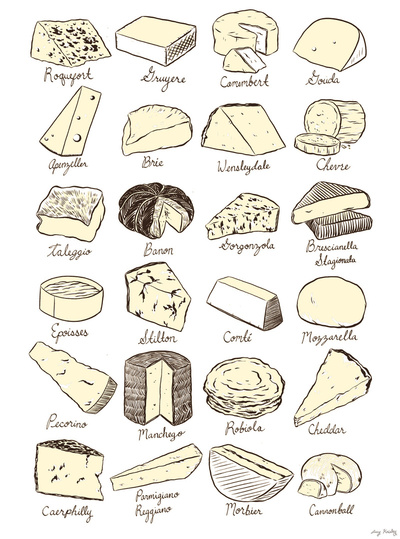 Cheeses is Love print. It is no secret that I love cheese! I like that this is so simple and pretty. US$30 for large size + shipping. Wah.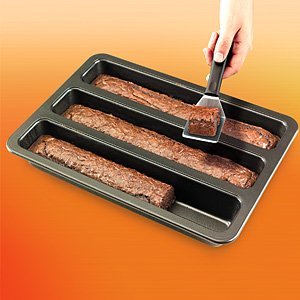 Baker's Edge Nonstick Edge Brownie Pan. Corners are the best part of brownies!! (In my opinion.) This particular tray is a bit pricey at US$34.95 + shipping, but THIS ONE would be a totally reasonable substitute at US$5.98, even with slightly less corners per brownie. I'm just waiting until we buy something else on Amazon.com and I'll add it in to my cart then to avoid paying excess shipping.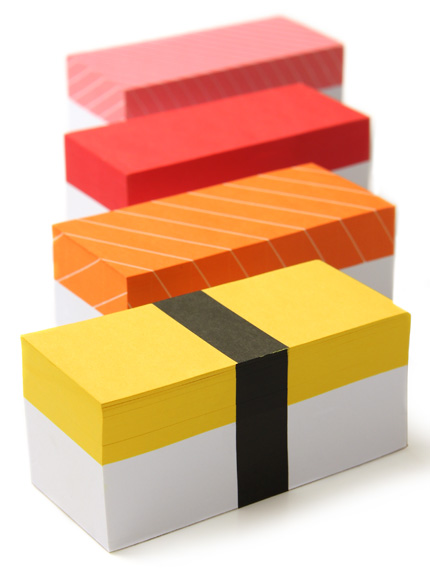 Sushi post its. So cute and clever. ¥1890. Also this reminds me that I really want to go to Miku, here in Vancouver, to try their pressed sushi. Maybe this year for our anniversary?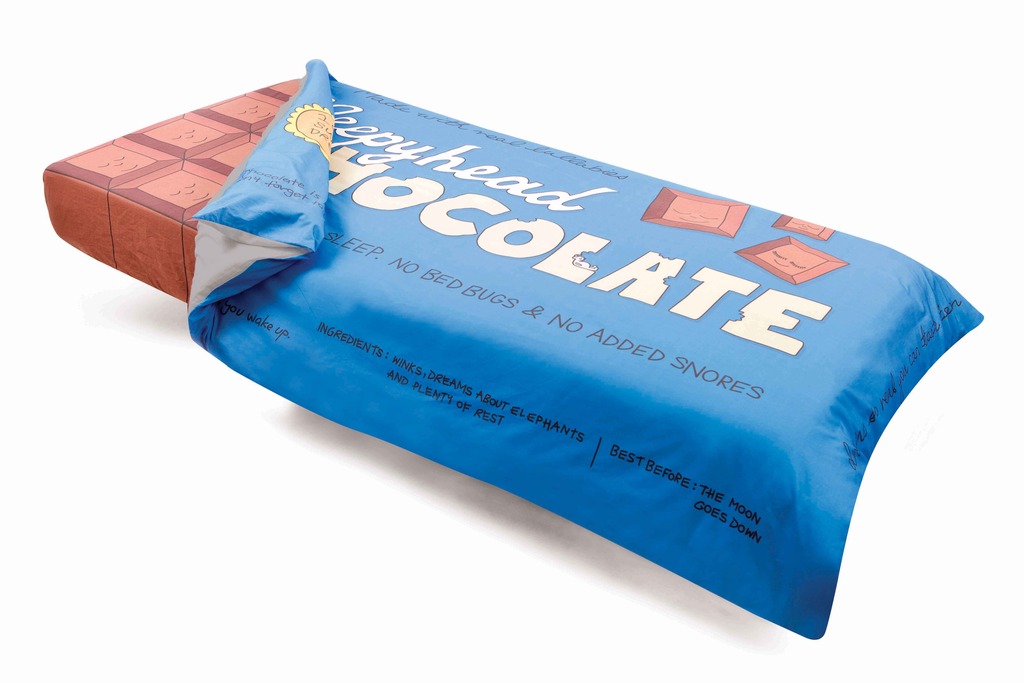 Chocolate bar bed sheets. People are so creative. This is so cute and clever too!! US$260 for a single set. LOL.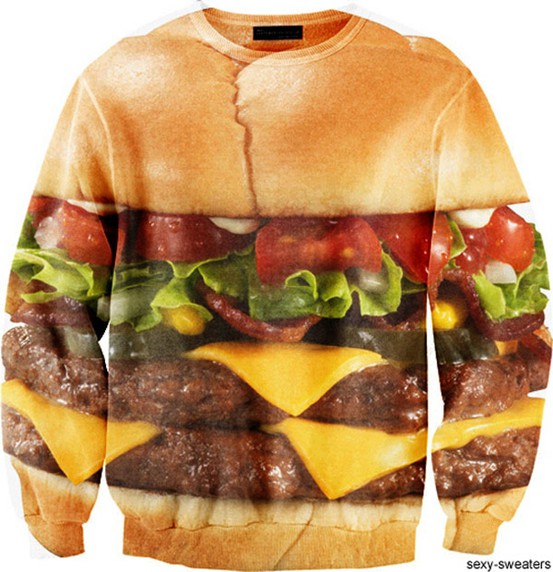 Hamburger sweat shirt. Hehehehehehehehehe. No link for this one because I don't think it actually exists. SO SAD. How hilarious would someone look walking down the street wearing this. I want that person to be me.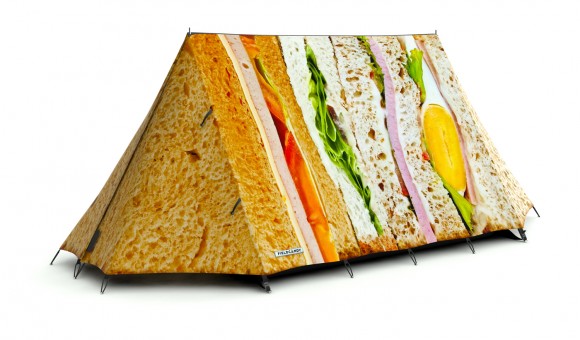 SANDWICH TENT! You'd be the star of any campground. ONLY $794.41 for a two person tent!!! O_o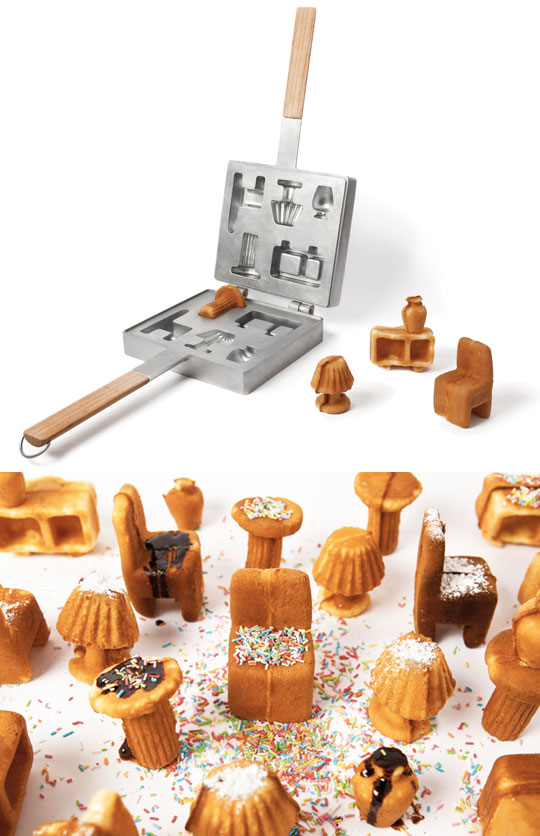 Furniture waffle iron
. Again, I'm not sure if this actually exists, but that's their website. So genius I can't even handle it.
That's all for now. Stay tuned for the next STUFF I LOVE collection!