The flooring got done! You'll see a bit here, but I think I'll save the actual pictures for its own post.
Breakfast of champions: Chiko roll (like a giant Australian spring roll) that Scott chucked in his parents air fryer for me before I got up, tropical juice with creatine, magensium and Telfast. Lol.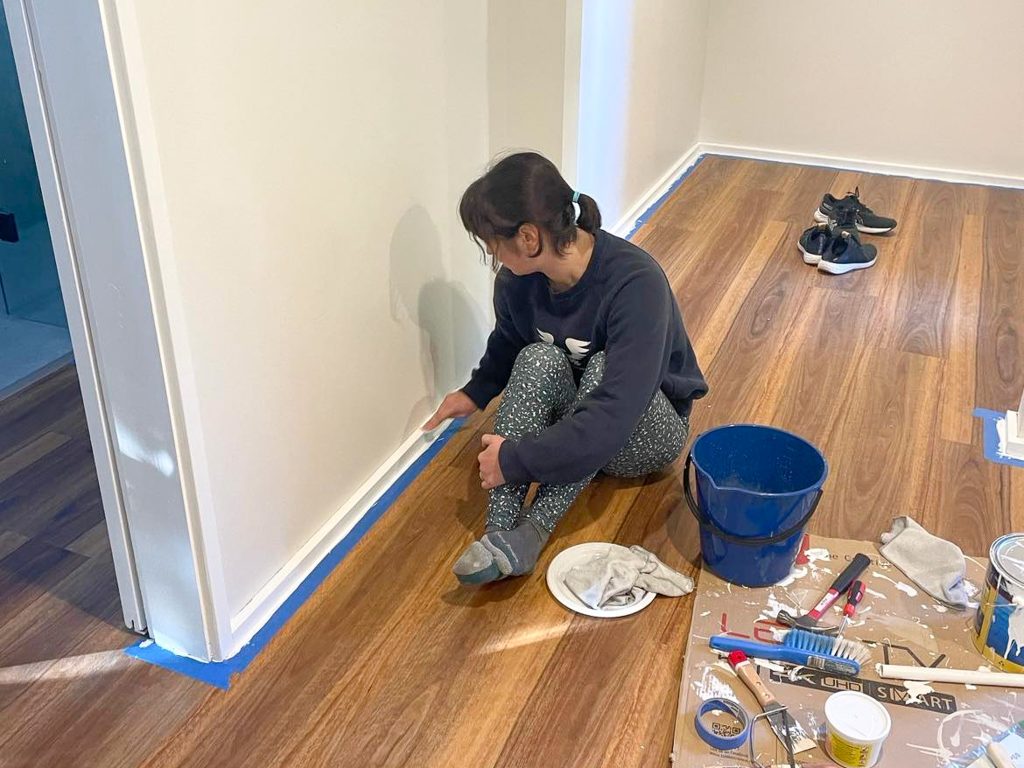 This is just like the cottage photo album… mom often took pictures while Rosemarie or I were actually doing work so it looks like we did everything.
We managed to get the baseboards painted in one weekend and then we were finally able to put our furniture and stuff back to normal. Felt great.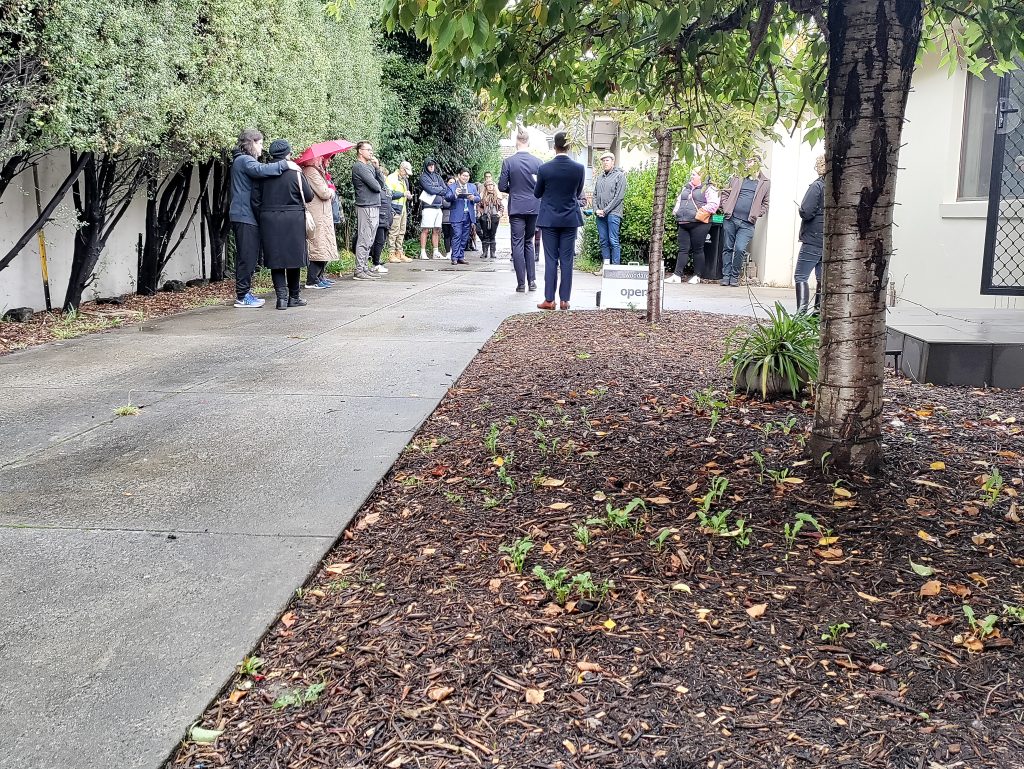 Snooping on the auction next door. It ended up getting passed in but it's sold now and we have neighbours again.
We hosted Mothers Day brunch at our house. Terrible picture but it was a feast. Especially because we incorrectly thought Brett's family was coming, so we had tons of extra food. We made cinnamon buns, bacon, a hashbrown egg casserole thing, and fruit.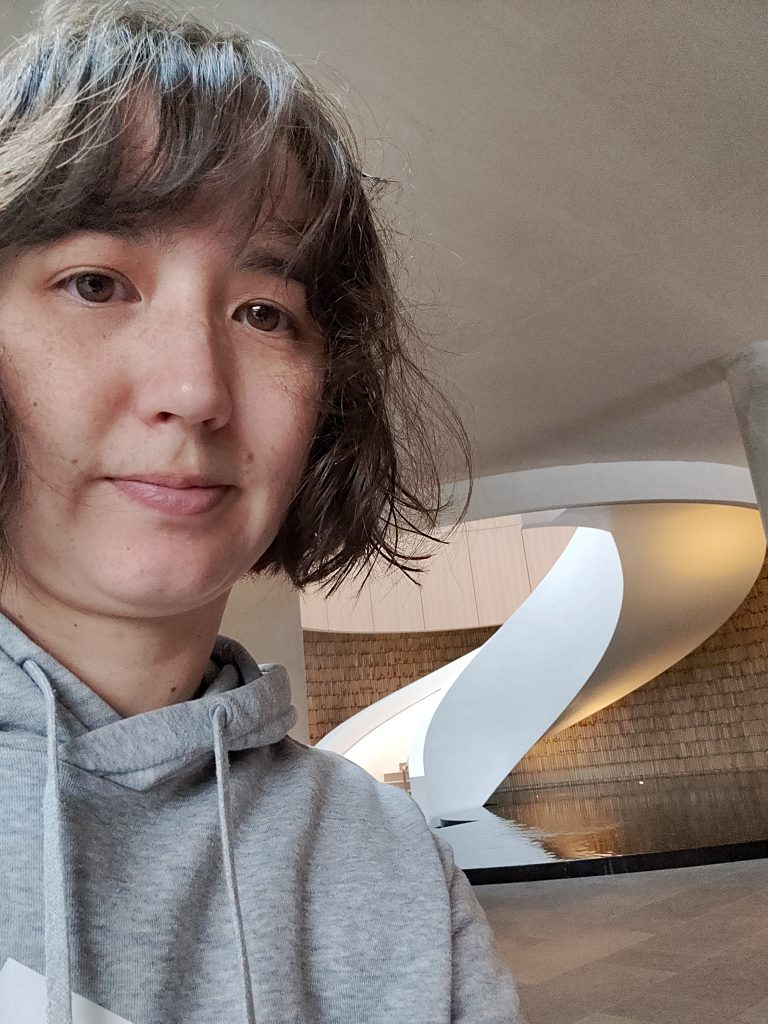 Then MEP and Paul arrived! They stayed with us off and on in between various side trips to Sydney, Great Ocean Road, and the Rotary conference.
I took a day off work and we went to the new spa on the Mornington Peninsula, and then had Red Gum BBQ for lunch. A pretty good way to spend a wintery Melbourne day.
We went to Philip Island one weekend, which I will make into its own post as well.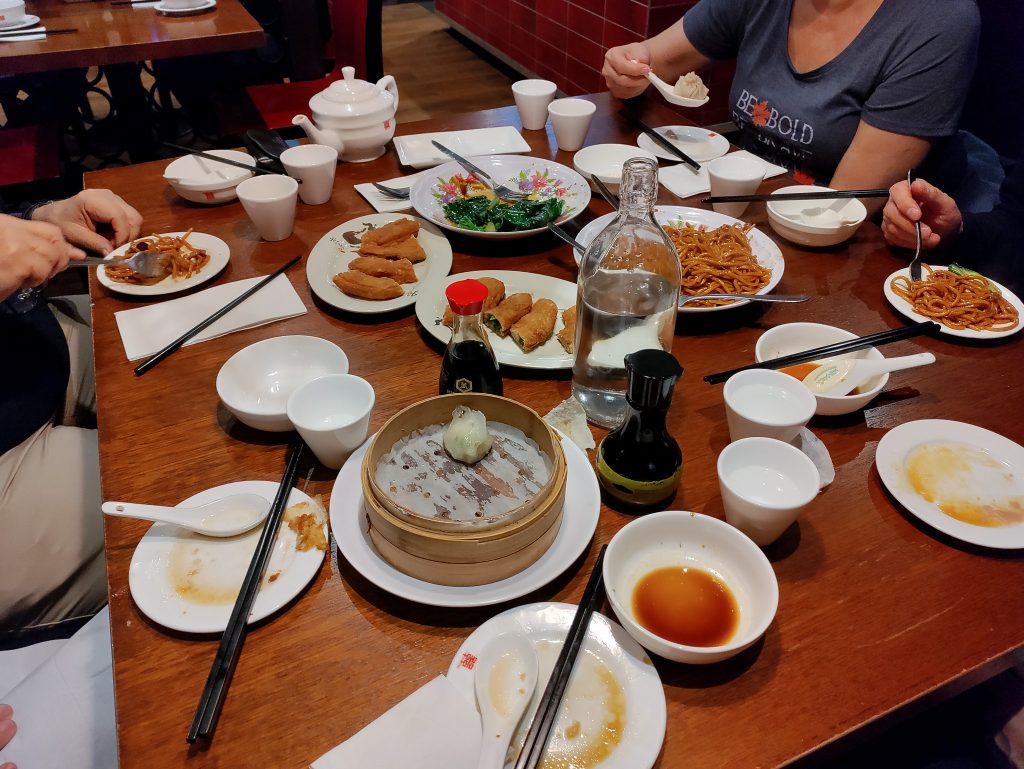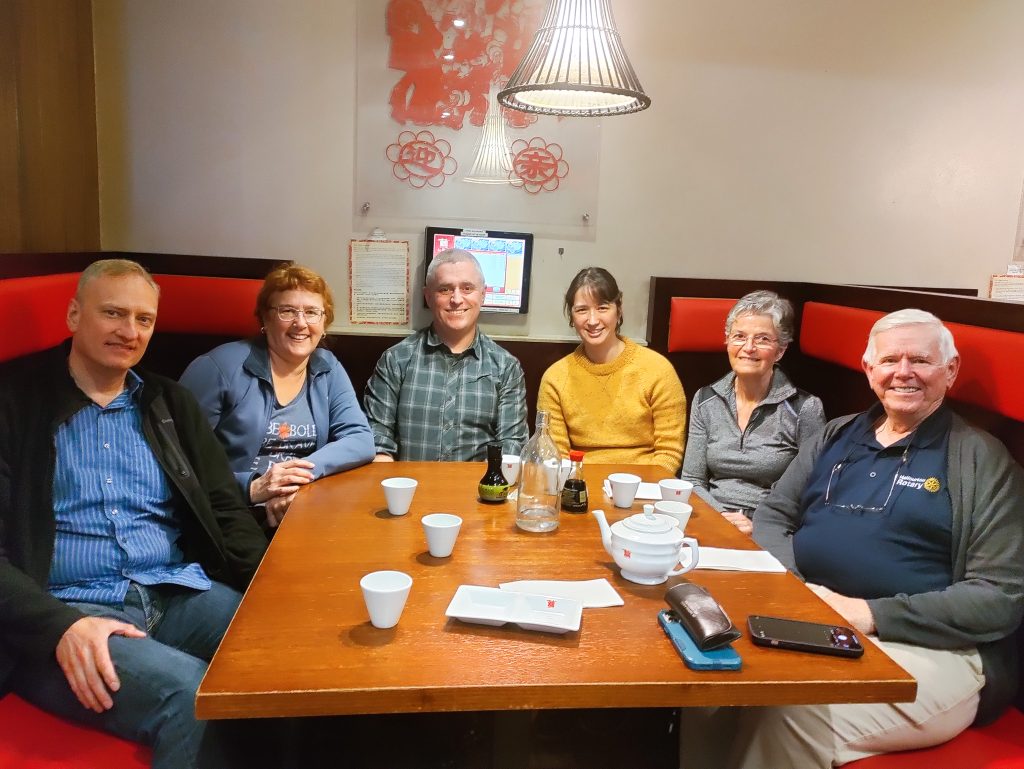 Met up with some more distant family for a meal at China Red. I think everyone enjoyed the Melbourne dumpling experience. We got to order on a touch screen!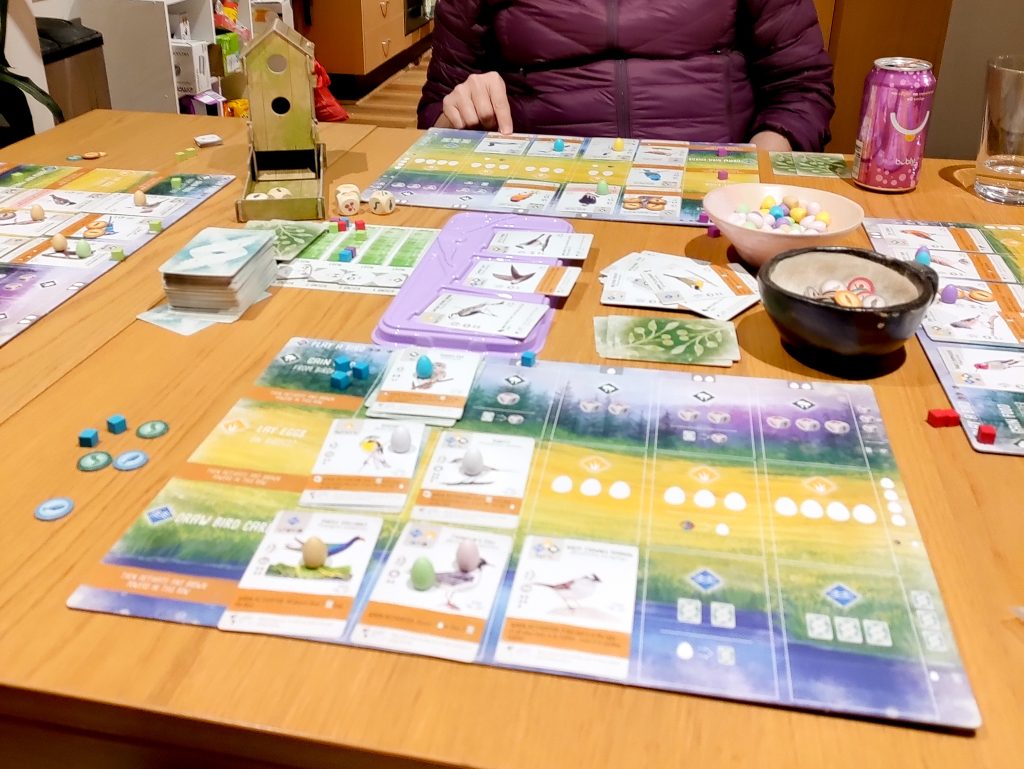 Of course we played games. We taught them Wingspan, Azul, and Agricola. I had been weary to teach people Agricola for a while but actually it was totally fine and they picked it up quickly.
Post-pickleball tourist stop at the Brighton Beach Boxes. We were not dressed properly. I think a group photo exists, but I do not have it.
I think they had a nice time however I don't think they liked the temperature of our house, haha.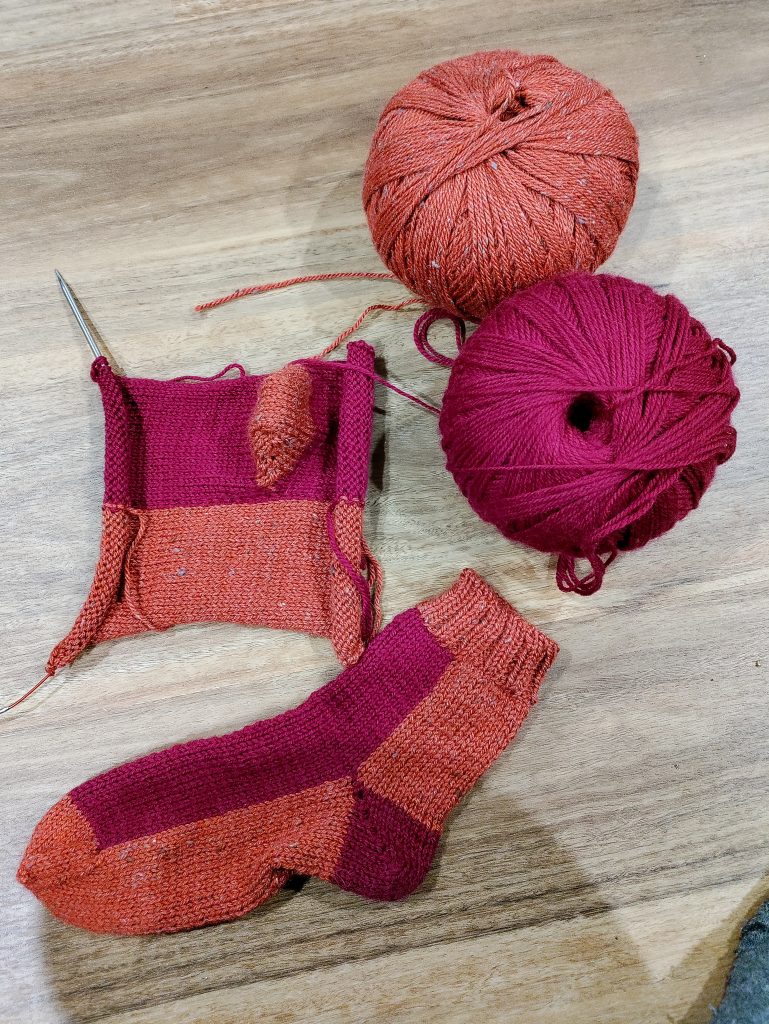 Finished a pair of Halfsies socks. They work up pretty quickly! However they're not super comfortable tbh. Inside socks, I guess.
Unpictured stuff:
I poisoned myself with a soy milk bubble tea. I think I can add soy milk to the list of things that give me hayfever mouth and face symptoms (along with raw apples, carrots, stone fruits.)
Got our 5th covid jabs.