Hehehe. Melbourne played Collingwood in the first round of the finals at the MCG on a Thursday night. I had to quickly squeeze in a training session at home in the garage after work and then rush into the city to meet Scott. It started POURING pretty much exactly when I had to walk run from the train station to the MCG. I showed up to the MCC (thanks Connor!!) looking like a drowned rat. And tried to take a selfie on the escalator. Melbourne lost. And I forgot my backpack under the seat so Scott (thanks Scott!!) had to run back up to grab it and then we ended up on the train with all the super happy Collingwood people (the worst) instead of with the sad Melbourne people.
Then we had the Ian Laurie Cup on the weekend. I did OK, I guess. I snatched 45 kg and 48 kg, and missed 50 kg. I clean and jerked 55 kg, and 58 kg AGAIN, and the missed the jerk on 60 kg AGAIN. That's the 4th time I've missed 60 in competition!! So annoying. However it was a fun day over all.
I went to another Birdlife photography outing at Banyule Flats. It was a small group this time, which was kind of nice. It was a beautiful day and we saw a decent amount of cool birds. We spent a while tracking a Shining-bronze Cuckoo and a Golden Whistler by their calls and eventually found them, which was neat. I saw them well with my binoculars but didn't get any good photos.
We saw two Powerful Owls as well. Epic. They are huge.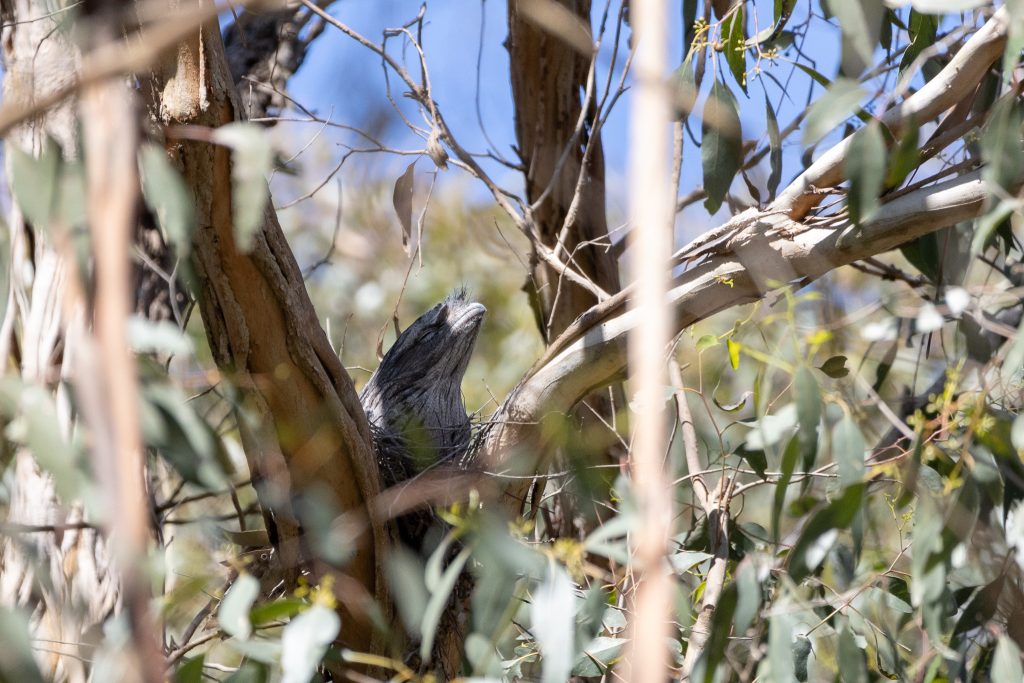 Tawny Frogmouth pretending to be a stick.
Met up with Donna and fam to go for a walk, and give them the GIANT box of Pokemon cards that Doreen prepared. Always a pleasure to spend time with them.
Scott and I entered our first pickleball tournament. We were in the Mixed Doubles 2.5 or Under category, aka beginners. There were five teams in our category. We won our first two games in the round robin, then lost our next two games. This put us in third position going into the finals but we lost again, so ended up 4th overall. Whatevs, it was fun!! My goals for the tournament were: to not lose every single game (check!), and to get some points from my shots (check!). I can't wait until we can do another tournament!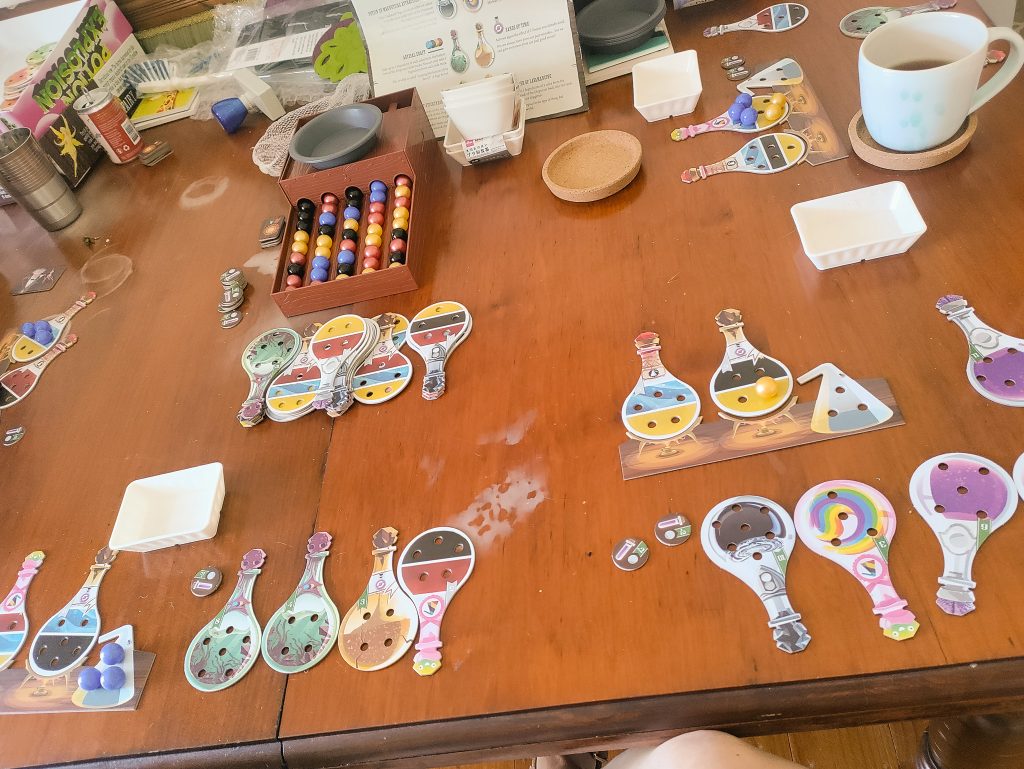 Sonika had a bunch of people over on FBTAGF public holiday (Friday Before The AFL Grand Final) for some games and food. It was a nice chill afternoon. I played half a game of Potion Explosion, which was quick to learn and has a fun ball dispenser mechanism.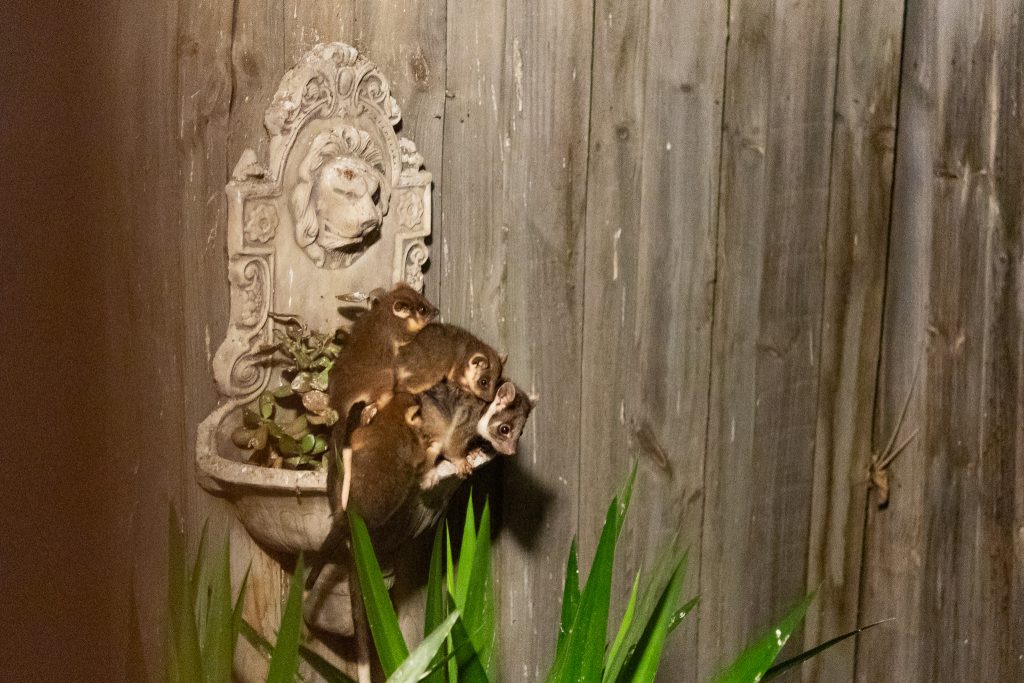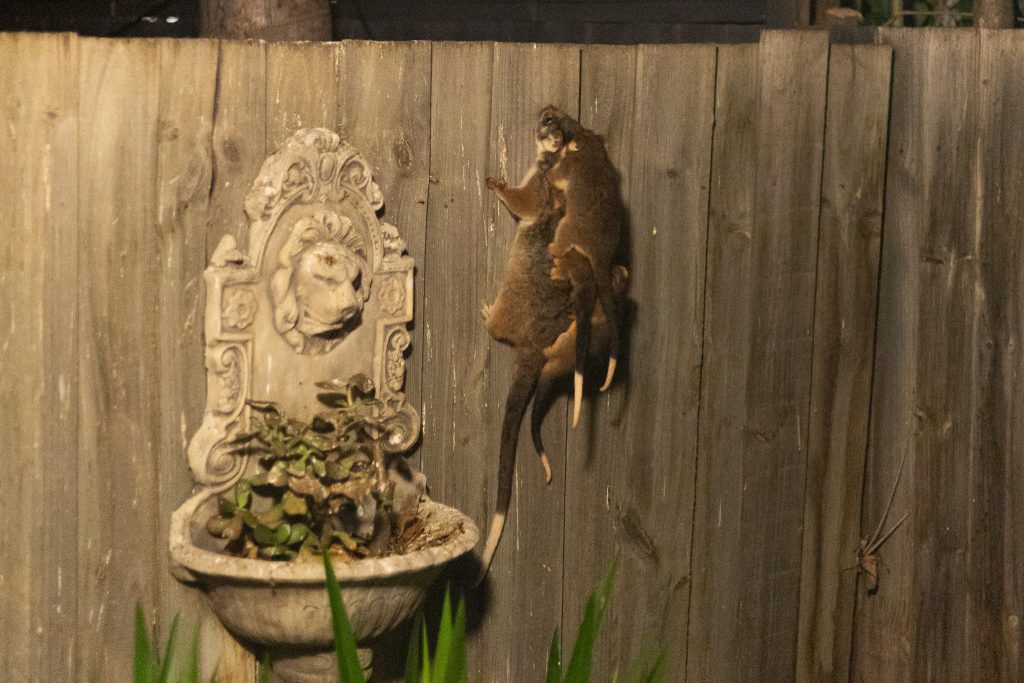 Check out this super strong momma possum carrying THREE babies on her back!! We could hear something rustling around in the backyard but couldn't figure out what it was.. turns out one of the babies had fallen off and she was trying to do a dramatic rescue mission. Kinda neat, although possums can be quite the pest.
Best messages to receive from Doreen: "I have fish for you". We were extra spoiled this time, King George Whiting, already filleted for me! She gave us 7 fillets!! What a treat.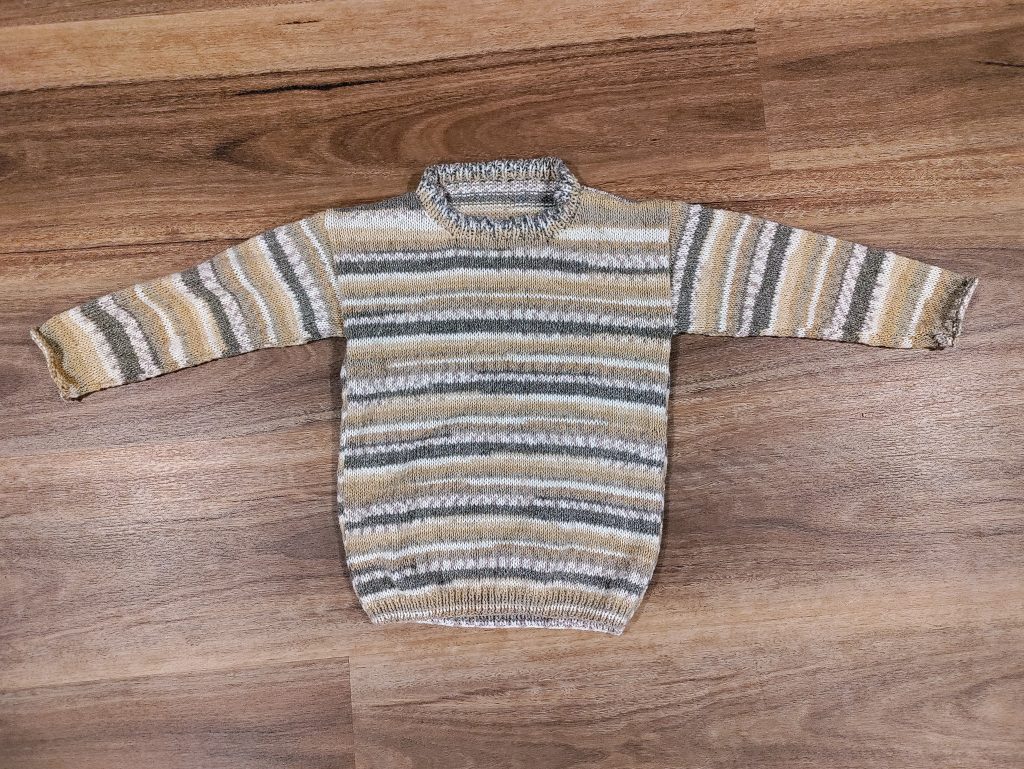 I finished the kids jumper from Vicky. I keep forgetting to bring it when we see the nephews! It was originally supposed to have a roll neck but I didn't like the look of it so I just did a 1×1 rib instead.
This was such a fun project. I saw a video on Knitdiet's instagram and bought the pattern and yarn immediately. Basically I knitted an enormous bag, then put it in the washing machine for an hour and it came out as a sturdy, normal size bag! So fun!! I've been using it to carry my knitting stuff around.
Unpictured stuff:
A lot more finals footy, but at home. We weren't able to get tickets to the next Melbourne finals game (which they lost). And Scott's team only played in Brisbane (which they won). Scott's team made it to the Grand Final but it was too hard/expensive to get tickets so we watched it in Boronia with the fam. Brisbane lost.
Fathers Day/Myles' Birthday brunch in Boronia. Scott made cinnamon buns.
Scott got laid off. Was a shame because it seemed like it was a good job, until the end.