Day 5:
A quiet day hanging around Cape Tribulation.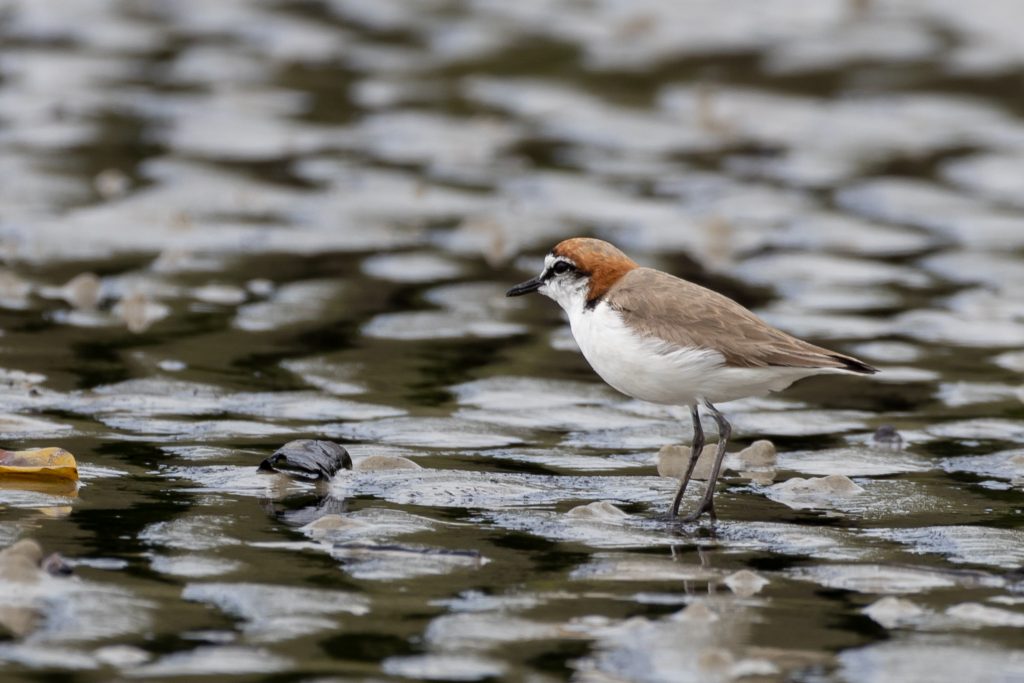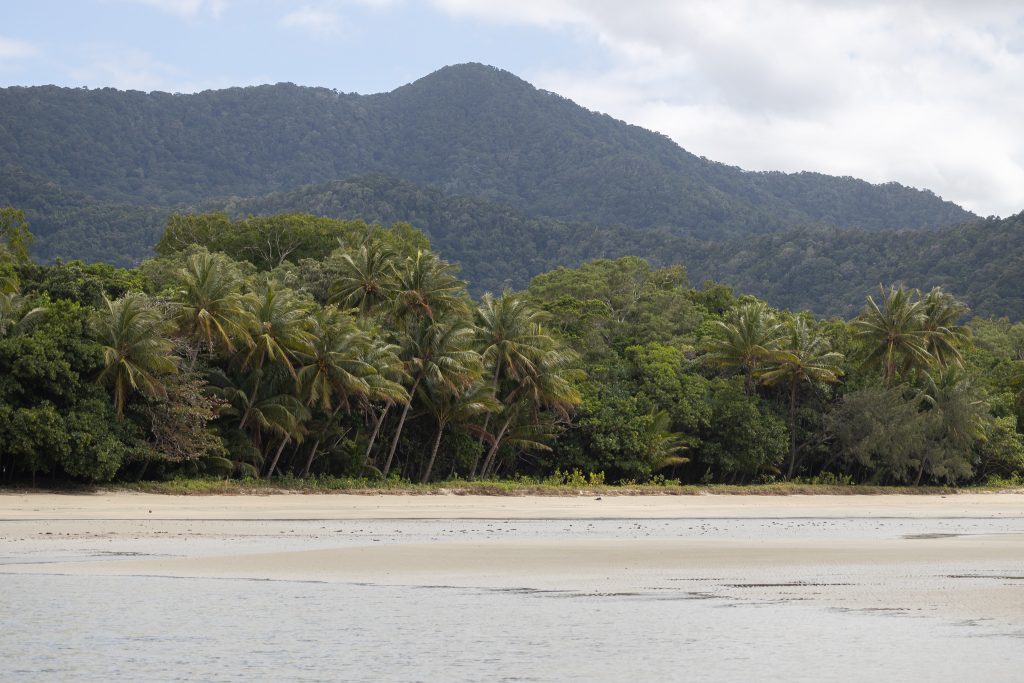 The beach at the campsite. So peaceful. Everyone says Cape Tribulation is where the rainforest meets the ocean. You can't swim there though, too many dangerous things in the water.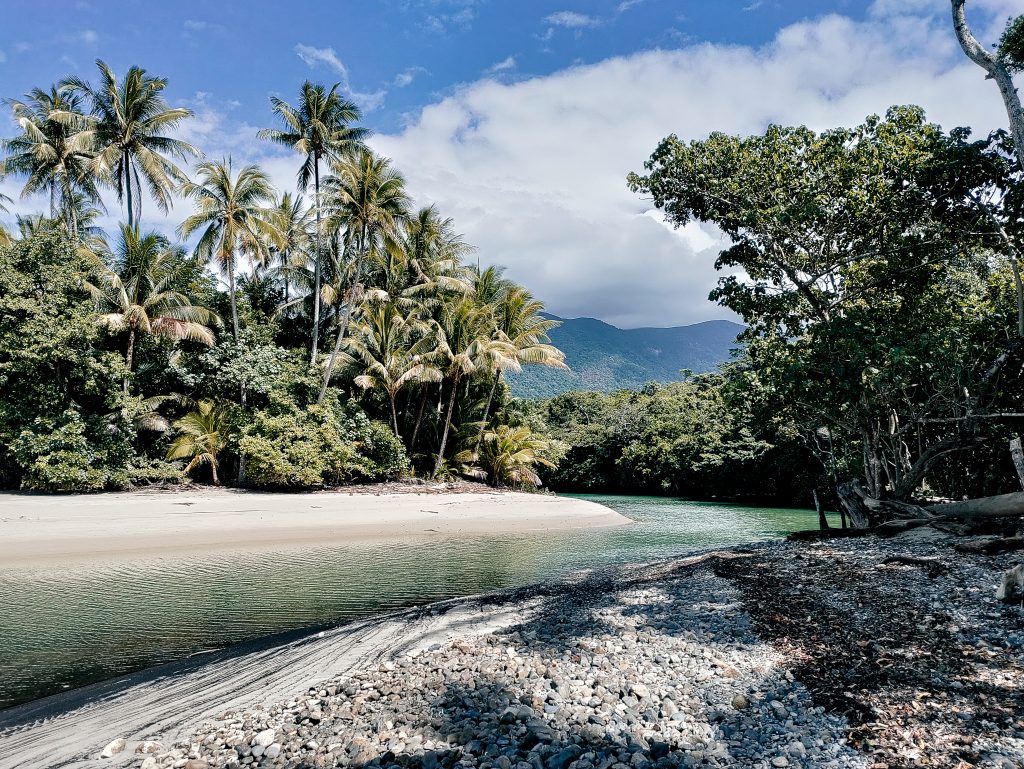 At the end of the beach there is a short trail that leads to this stunning creek. I had heard there was a four meter croc that lives in the creek but didn't know how hard it would be to see.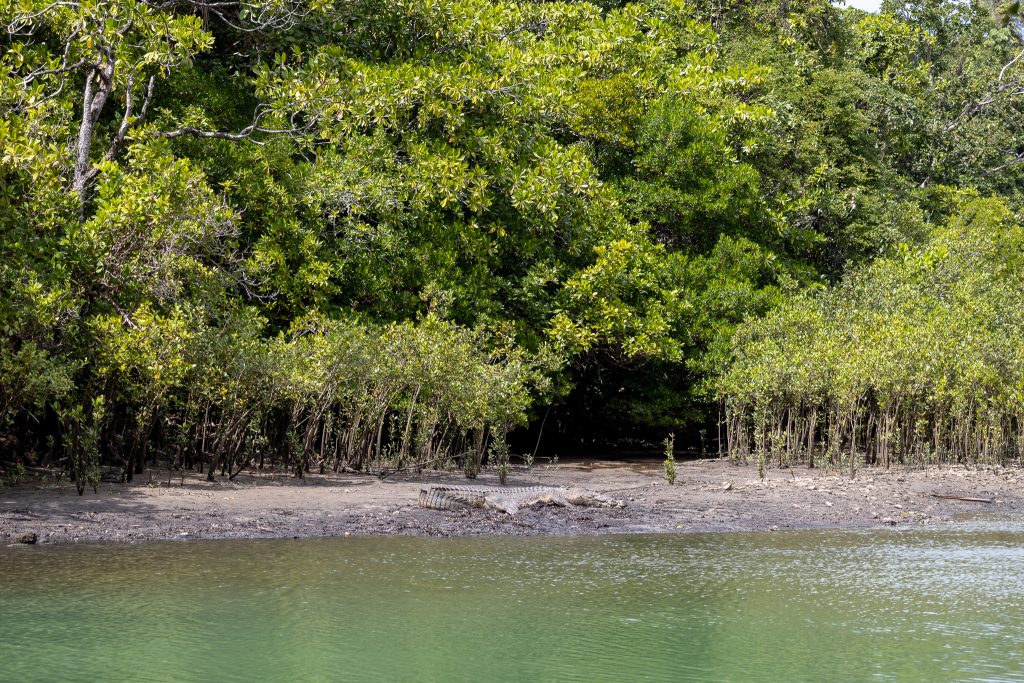 Turns out NOT HARD AT ALL. I walked about another 50m down the path around that bend and saw this big boy lying on the other side of the creek!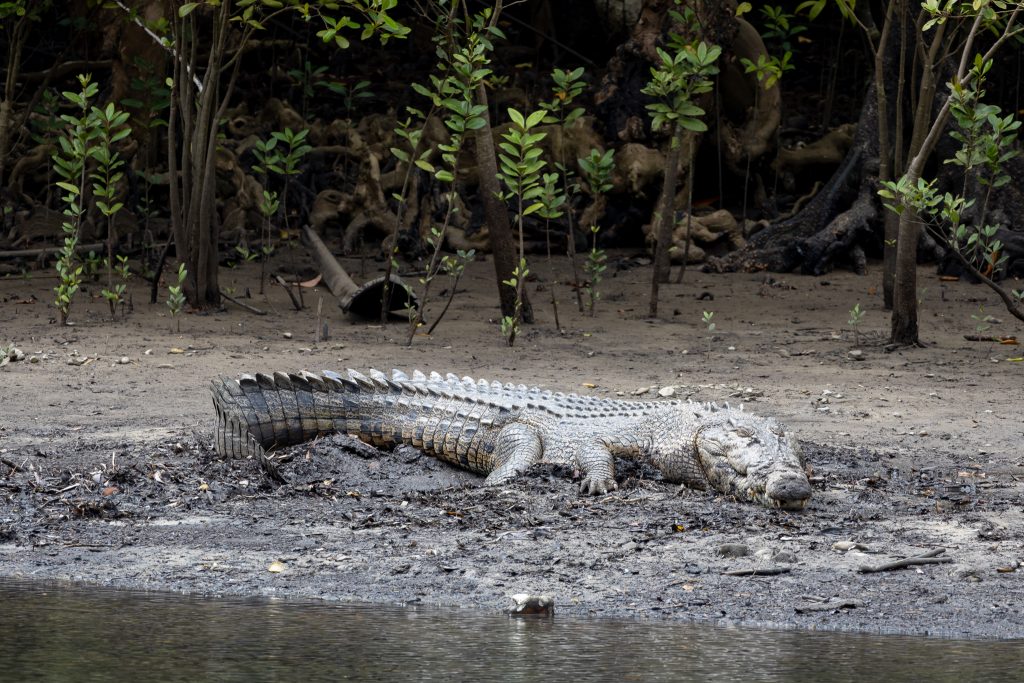 I'm glad he was on the other side. That was my first crocodile sighting on my own ever.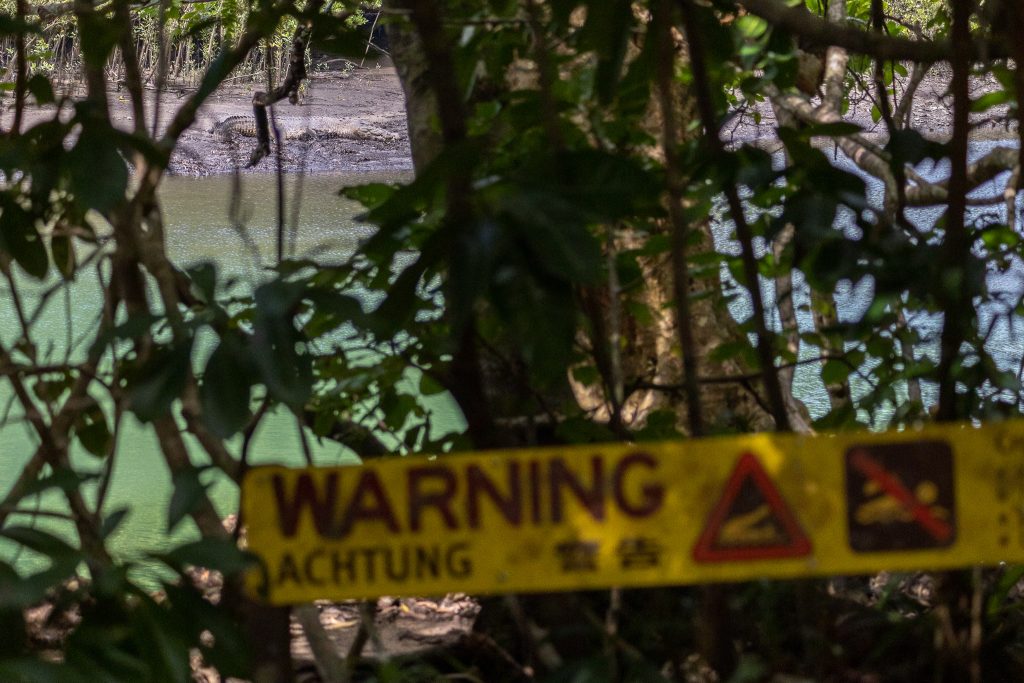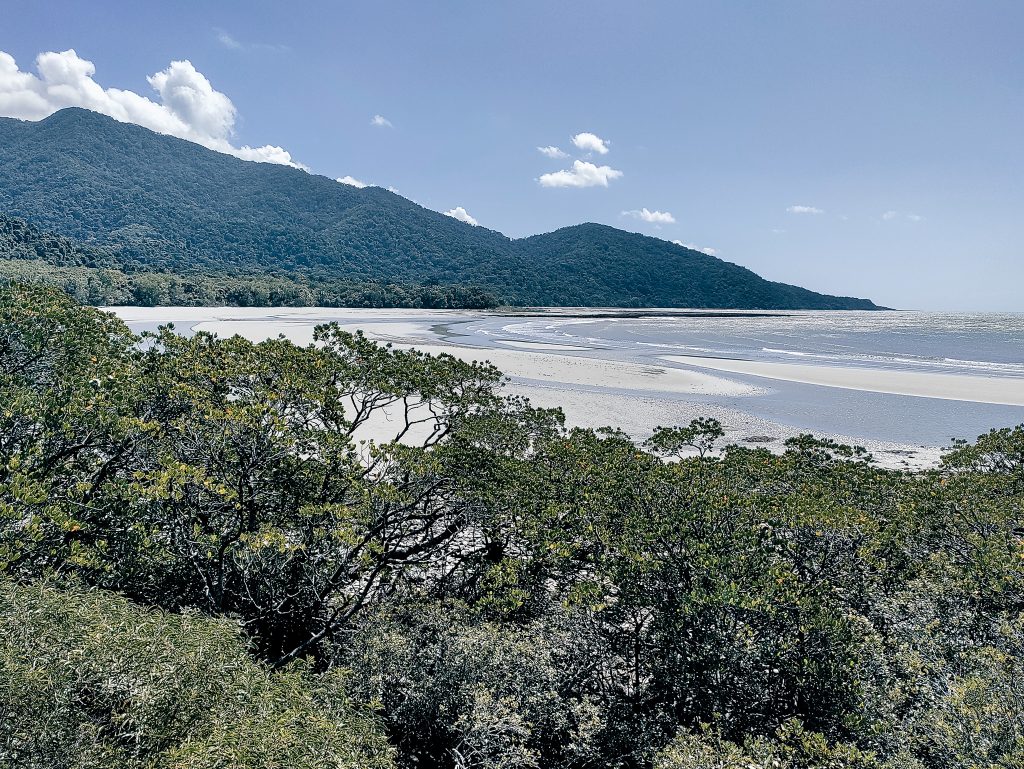 I walked the last boardwalk that I hadn't gone on yet. Still no cassowary.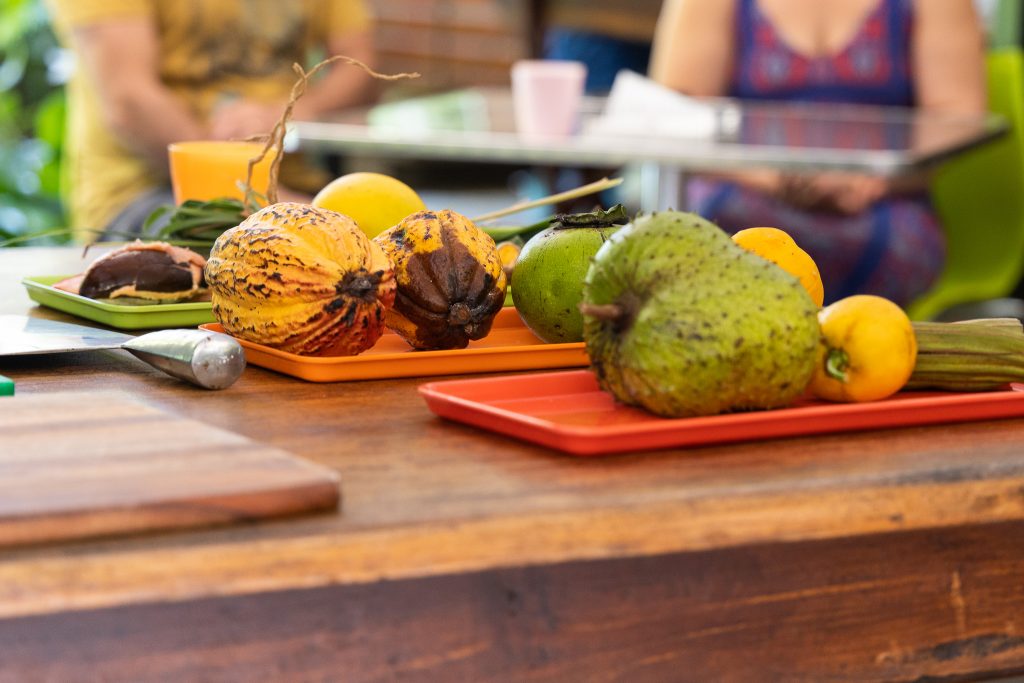 I did an exotic fruit tasting. We got to try:
Bread fruit – Roasted like chips. Very potato-y. Apparently a very sustainable food.
Soursop – Fruit salad flavour, cotton wool texture.
Yellow mangosteen – Extremely tangy like sour candy. Yum.
Ice cream bean – Soft fluffy mild fruit. The beans grow to like 1 meter long!
Black sapote – Mild chocolate pudding, v creamy.
Turmeric – Spicy carrot.
Cacao – Slimy nice fruit around a bitter seed that you can eat
Mamey sapote – Kind of the texture of avocado, but sweet.
Nagami – Like a mini-orange but you can eat the whole thing, peel and all. Delightful!
Yellow sapote/canastelle – Like a cooked yam.
Abiu – Watery, sweet, nice.
Overall very cool. All of them were pretty nice, probably the Yellow mangosteen and the Nagami were my favourites. And I didn't get itchy!
That night I did a nocturnal tour. It was a semi-interesting tour… we saw a few sleeping birds (cute little balls of floof), another Forest Dragon (much further away), a cool triangle-shaped spider, and a few other things. The guide was a little strange, very dry humour which was hard to interact with. I didn't take any pictures because I don't really have the right equipment for that, but I did learn a bit about spotlighting and I would like to do that again.
Day 6:
I did one last cheap crocodile cruise because why not and also I thought it might be another chance to see some fun birds. We did see quite a few crocs but surprisingly not a single bird. The boat captain looked about 95 years old and I was not entirely sure he could see ANYTHING, but he did point out all the crocs somehow!
Then I drove to Port Douglas. I stopped on the way for a scoop of mango sorbet, and did another quick lap of the Jindalba boardwalk, but still no cassowary.
I booked snorkeling for the next day and had a fancy lady late lunch in Port Douglas. But I got overwhelmed by how busy it was everywhere so I just grabbed some groceries and headed back up the squiggly road to the Tablelands.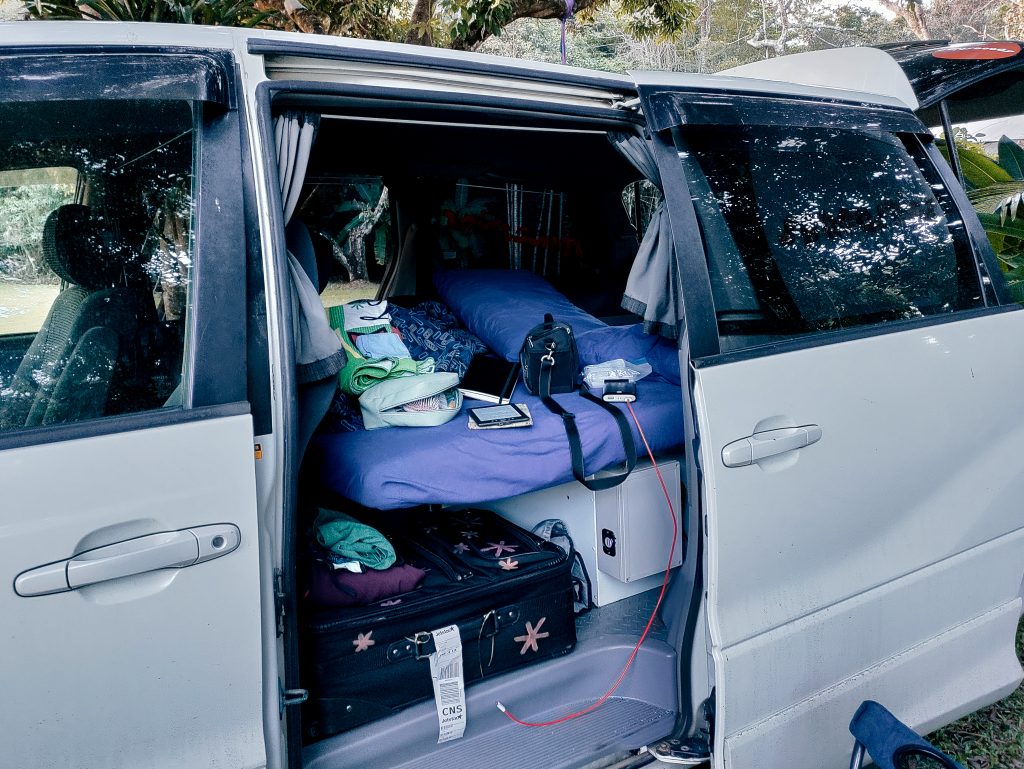 Day 7: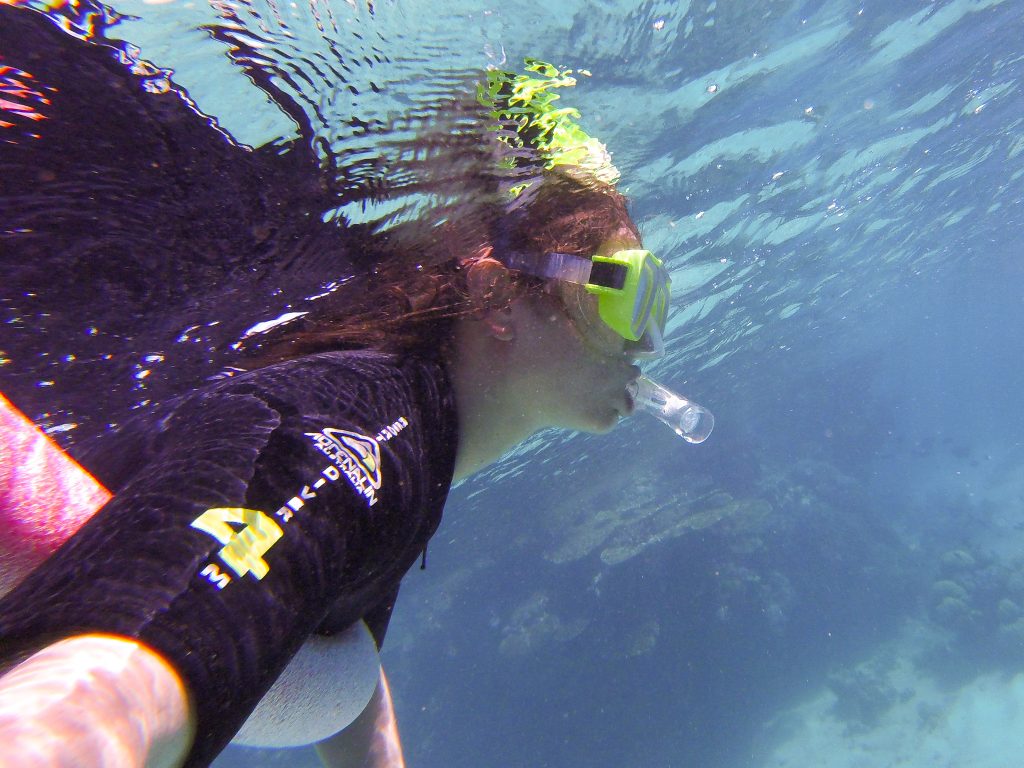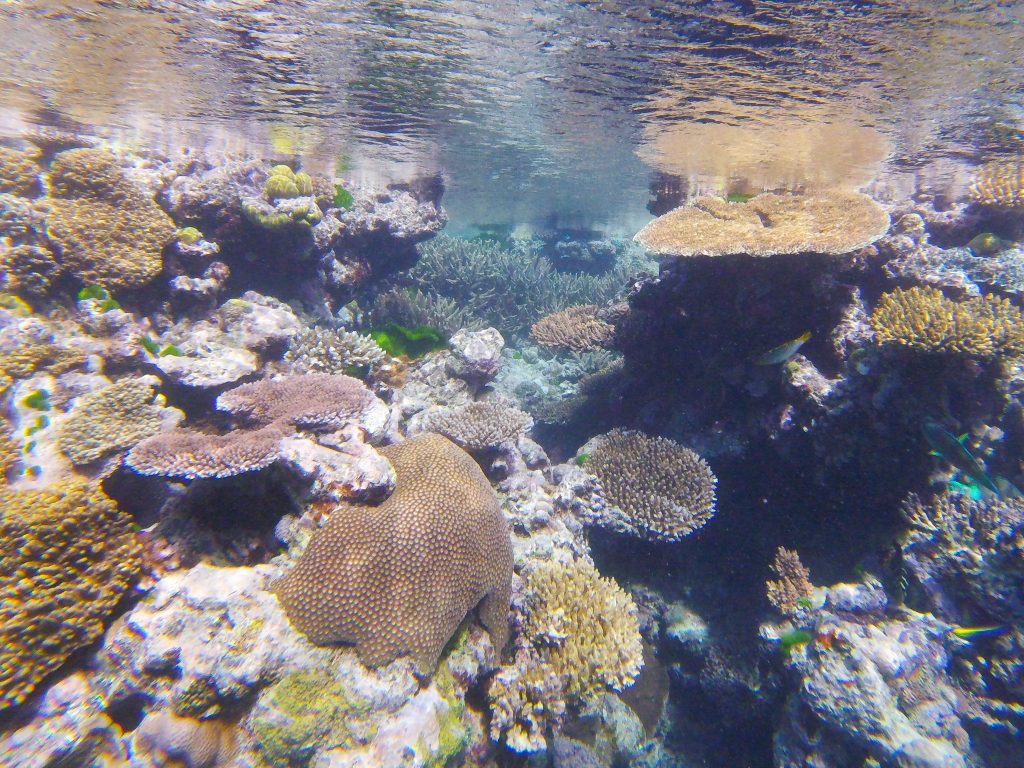 More snorkeling! #YOLO. The boat was much bigger so even though the weather wasn't great again, it was slightly more comfortable for the much longer trip.
We went to three different spots on the Agincourt Reef.
The first one was much deeper than the other day. The coral was not as colourful and the current was much stronger. I saw one very massive fish that both me and my snorkel buddy immediately looked at each other and were like WHOA BIG FISH in sign language.
The second one was two "underwater mountains" you can snorkel all the way around, however the current was very strong on one side and it was quite hard work. Didn't really enjoy.
The third one was the best one!! No currents! It was deeper, and had these massive coral walls. There was one spot we went in that was almost 360 degree bowl of amazing coral all around us, but then the guy in the safety boat told us we had to go out of there because soon the tide would be down too far and we might get stuck. We saw lots of interesting fish: long skinny yellow ones, ones with unicorn horns, ones that bury themselves in the sand. It was nice and relaxing where you could just float in one spot and just spend some time looking around at everything.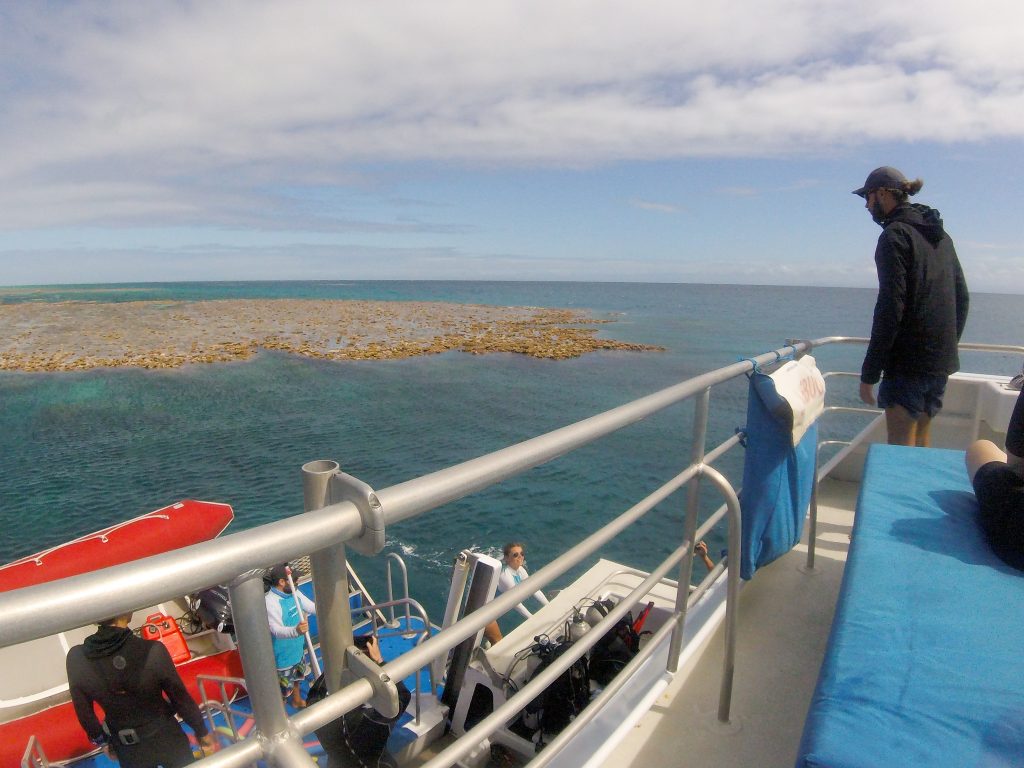 Super low King tide. Even the guides were surprised to see so much coral sticking out of the water. It can't be good for the coral. But also it must be fine because this is a thing that happens every year. And aren't ocean levels rising?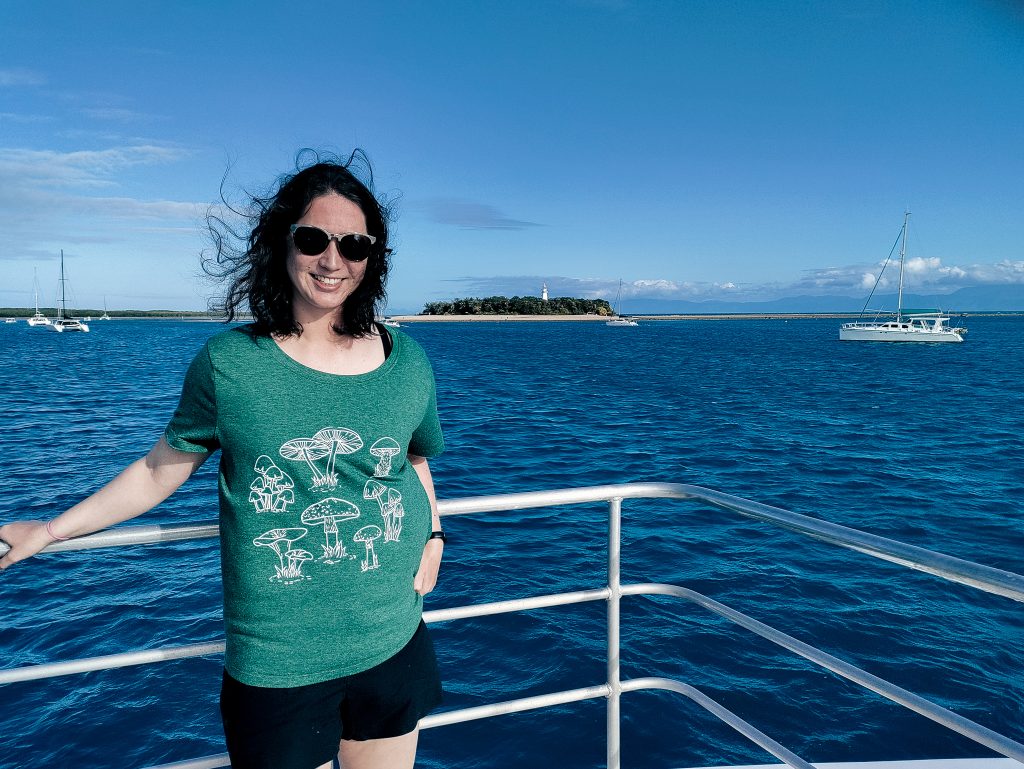 I didn't really talk to many people on my whole trip so I think this is my only non-selfie picture of me, lol. But my snorkel buddy ended up being quite interesting, even though initially I didn't really want a snorkel buddy. I'm not sure how we started on the topic but he was actually a big board game enthusiast and we spent the whole boat ride back talking about games.
Day 8 (Last Day):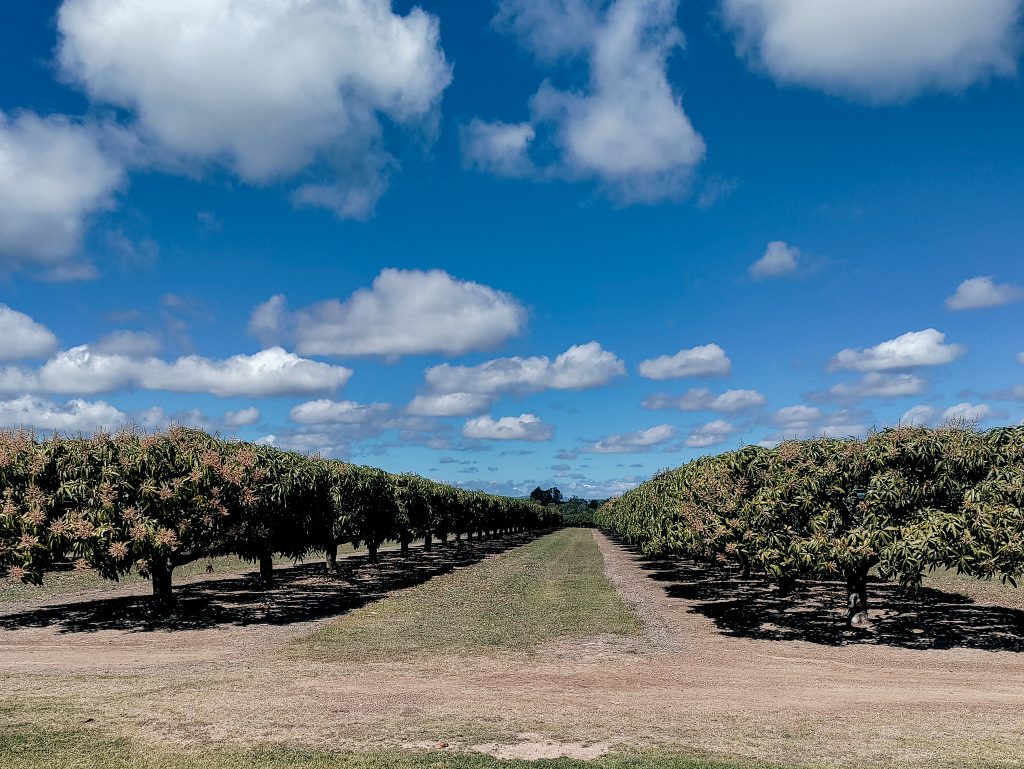 Went to a mango farm in Mareeba to try mango wine. I wasn't a big fan of the wine but I found the farm interesting. Apparently December is when everything just goes bonkers and there's tons and tons of (delicious) work. I want to live there.
I quickly stopped in to Barron Falls for a last ditch attempt to see a cassowary. I'm pretty sure this is where MEP saw one!! I did not.
I had a quick sushi lunch and visit to Birdworld in Kuranda. There were indeed a lot of birds in there but zero educational info, which I found to be a bummer. Also I don't think people should touch birds.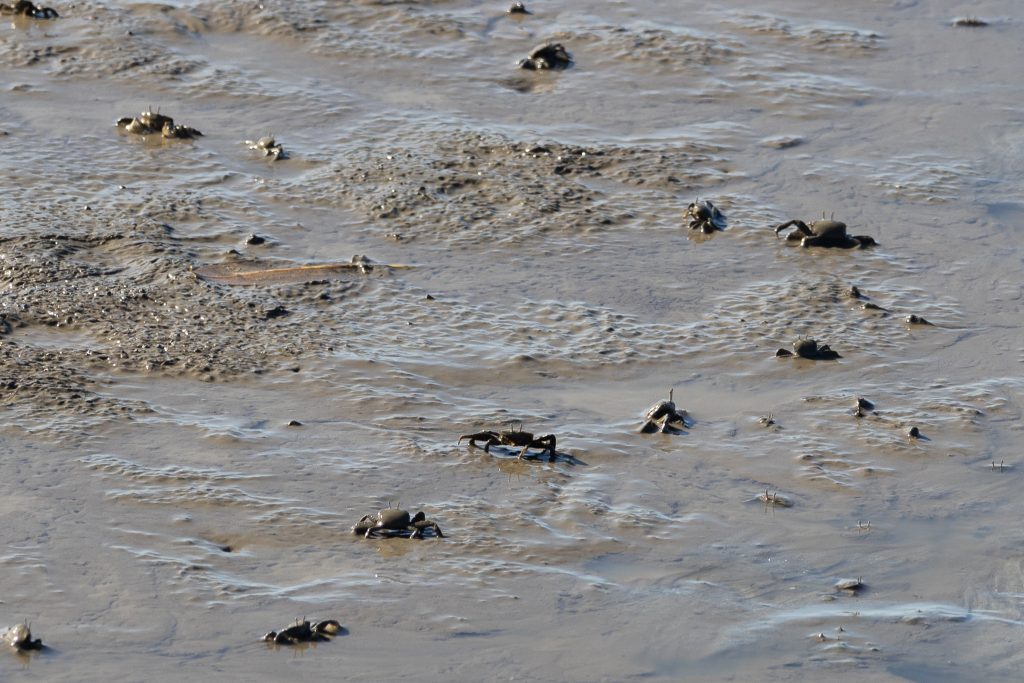 I came back to Cairns and cleaned up the van. I had a bit of extra time so I went to the Esplanade again. Even at low-tide, and only in about 20 minutes, I saw a lot of humongous mud crabs, a Masked Lapwing, Sacred Kingfisher, and a Scaly-breasted Munia. I was quite pleased. Apparently you can see even more when it's high tide because the water pushes all the birds closer.
I had to drop off the van at 4pm, and couldn't really do anything more since I had my suitcase so I just went to the airport, even though my flight wasn't until 8pm, which got delayed to about 10:30pm. Got a lot of knitting done, the first time I'd gotten it out all trip. I got back to Melbourne at 1:30AM, yuck. Took an Uber home and collapsed in bed and slept for ages.
Overall the trip was 10/10 amazing. I spotted 71 different types of birds. Saw impossible looking insects. I learned about rainforests and mangroves and other nature-y things. I learned new birdwatching and spotlighting techniques. I got to do so many fun activities and also relaxed a lot. I read 1.75 books. I sweated. I'd go back any time!!