Scott took me out to The Last Piece last month. They make woodfired pizzas.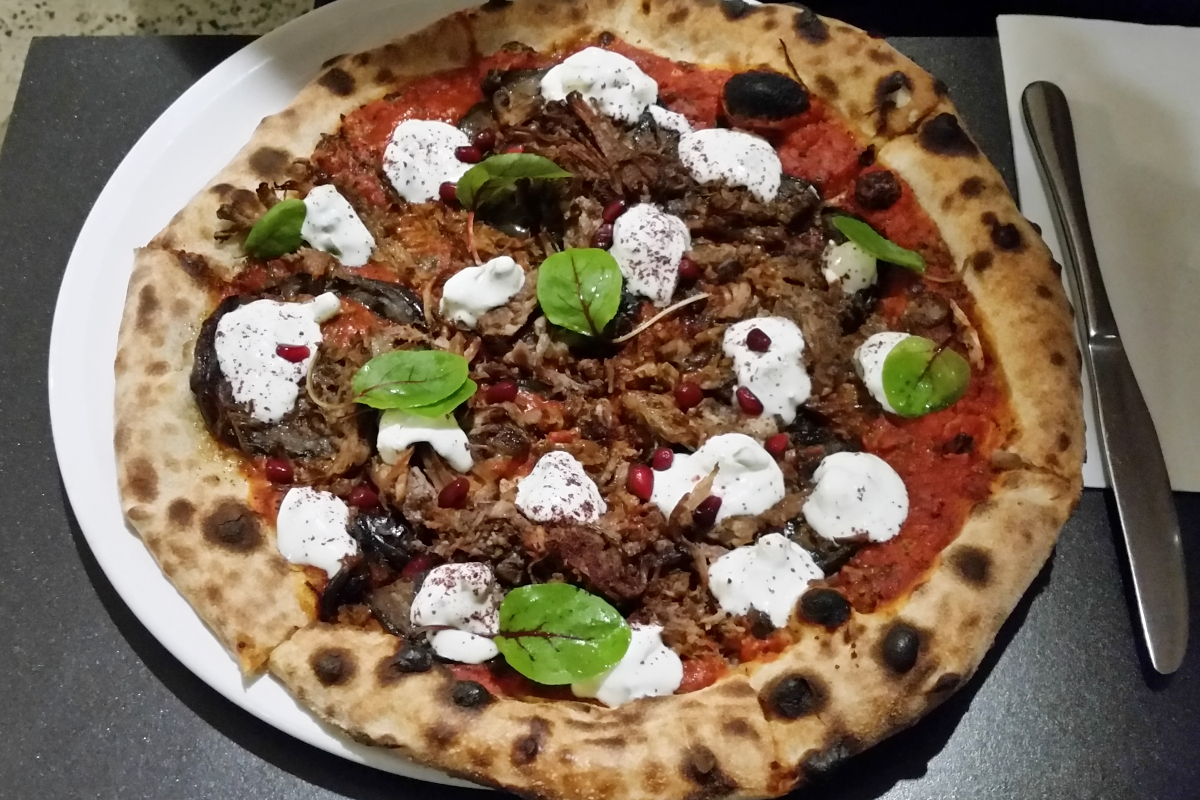 Lamb Re – slow cooked lamb shoulder, tomato, eggplant, pomegranate, yogurt
Very generous with the meat!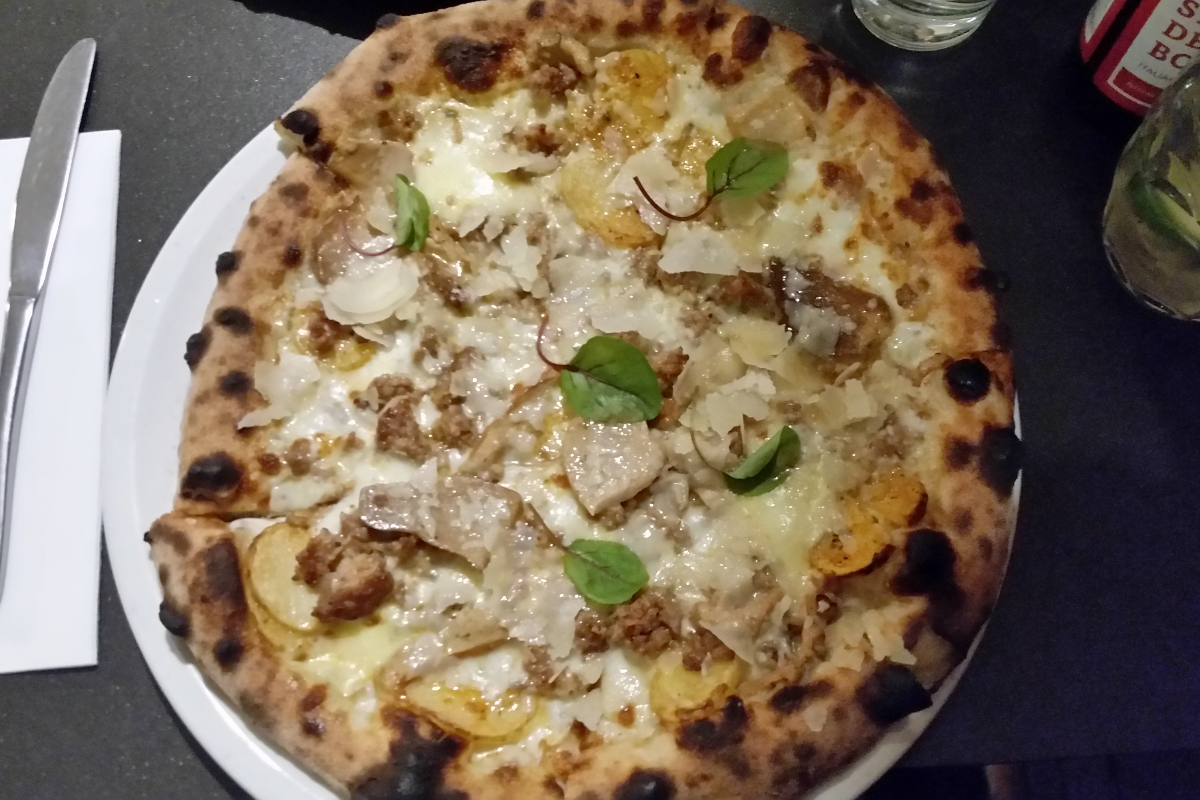 Maradona – pork & fennel sausage, porcini mushrooms, roasted potatoes, bocconcini, parmesan
Was a bit plain. I liked the Dusty Martin pizza (tomato, san daniele prosciutto, bocconcini, fresh rocket, parmesan) I had here a couple weeks before with my weightlifting club ladies better .