Dad came to visit us here in Vancouver at the end of January. We planned the whole trip around what was supposed to be an epic family weekend ski trip to Whistler. And then… it rained… A LOT.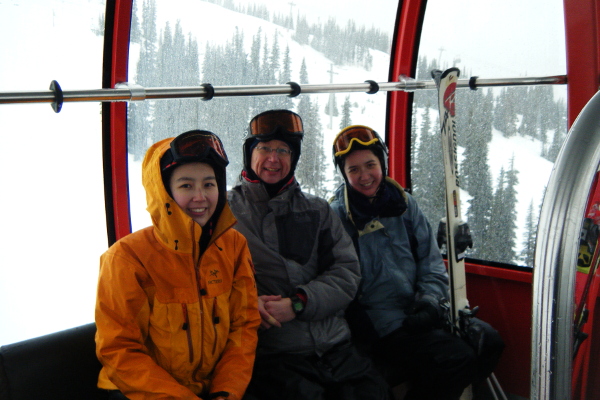 Since everything was all prepaid we still tried to ski. The first day we were drenched by the time we got to the top of the mountain. And not just wet… I mean mittens saturated, puddles in elbows, hair dripping. It was gross. Plus it was hard to see because of the fog and the snow was super heavy and sticky. We only lasted until like 1PM and then we went back to the condo for lunch and showers and dry clothes. Poor Scott had chosen this day to pay for a full day snowboarding lesson, but somehow didn't have as miserable time as we did. He said he learned lots and even took a few extra runs after the lesson was over. Go Scott!!
The next day we just decided to screw it and not ski. It was still pouring rain and all of our gear was still wet despite laying everything out on the heated bathroom floor and in front of the fireplace. Instead we hung around and played games and watched TV and I went to skeleton practice.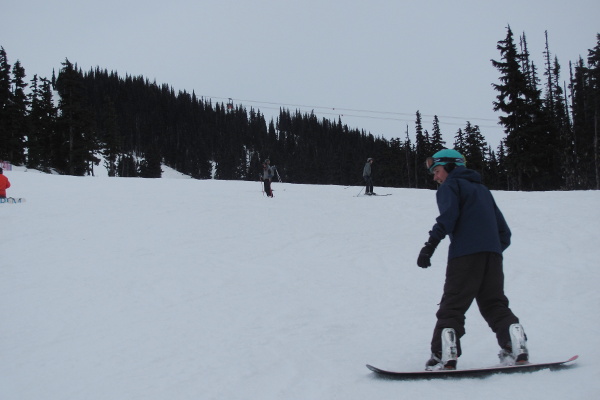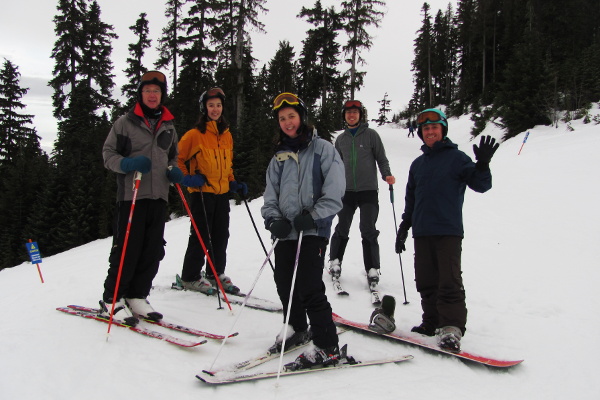 Thankfully the last day was a bit better. We were able to stay above the clouds most of the day and got to ski a bit more of the mountain. Dad helped Lauren with his skiing a bit and Scott showed off his sweet new moves. Rosemarie and I went off to ski a bit alone, and then Rosemarie and dad did a few runs alone too while I hung out with the noobs.
Dad and I ended up driving back on Tuesday to use up his last lift ticket since I had the day off work. It wasn't raining, but it still wasn't great because the snow was so heavy and the visibility was really bad. Dad fell on a green run and then we pretty much called it a day.
All in all, not the greatest ski vacation, but we still did manage to have lots of fun times. And at least he didn't come this past weekend… because it's way worse now. Man all the BC hills are having a terrible season.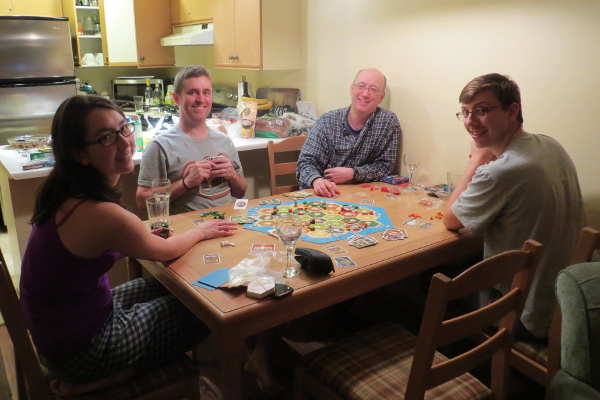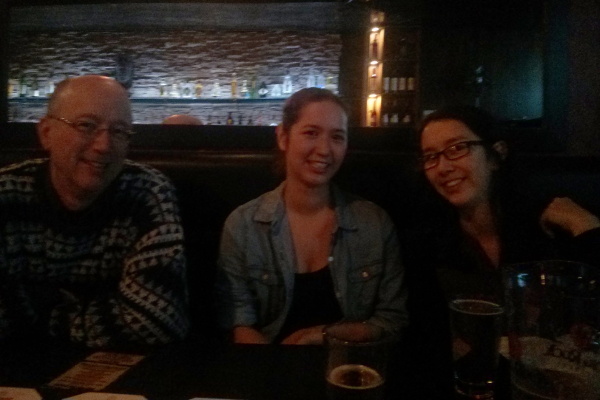 Other things we did:
teach dad to play Settlers and Carcassonne
play lots of Wizard
trivia night at Falconetti's (we dominated)
a tour of TRIUMF (dad nerded out!!! I think he should get a job there… so many employees in sweaters)
brought dad to watch me skeleton
eat sushi
It was nice hanging out with dad so much. Can't wait until next time!