So a billion years ago we went to Toronto. We had a great weekend filled with visiting family, seeing friends, and touring around (it was Scott's first time to Toronto after all).
My aunt and uncle took us to Red Lobster to meet my grandparents (mom's side). I hadn't seen them in a really really long time. We can't communicate that well but I'm so glad we saw them. It was happy and sad at the same time. The next day we met my aunt and uncle again with my other aunt and my cousins too. We went out for an epic dimsum meal somewhere North of the city and then hung out and watched the Olympics at my aunts apartment.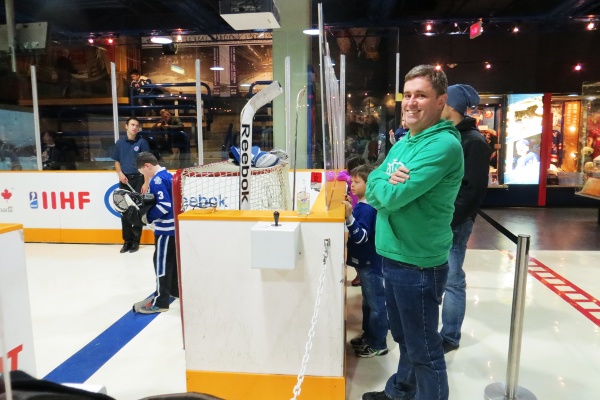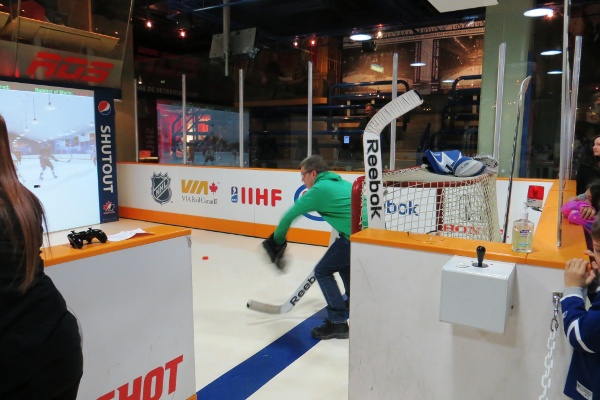 Scott and I went to the Hockey Hall of Fame. It was sort of interesting? There wasn't very much Canucks or Sens stuff, but the simulators were cool. Scott tried being a goalie and hitting slap shots.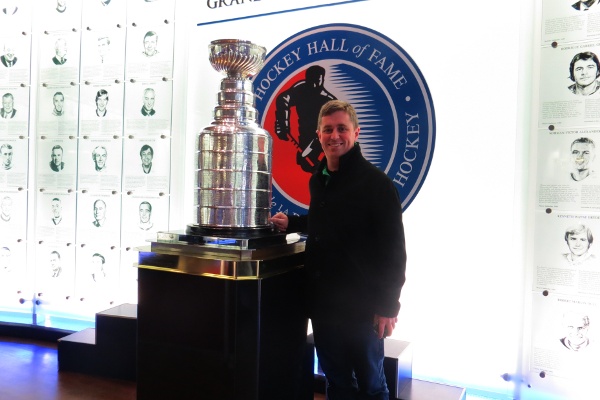 You can pay money to get a professional photo with the Stanley Cup…. OR you can just go right up to it and take your own photo. I'm not sure the people buying photos knew that.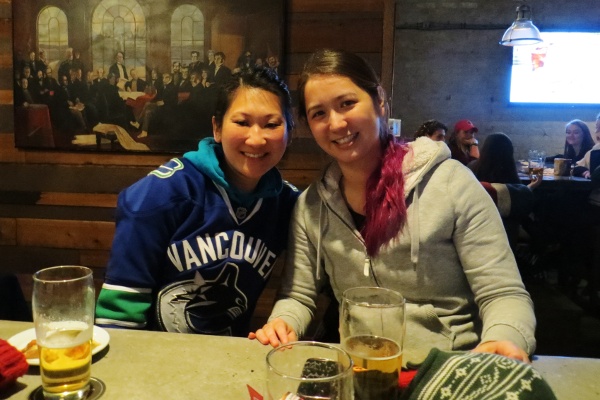 After the HHOF we saw that Winnie (a friend who used to live in Vancouver) was pre-drinking at a bar really close by. It was really cool that we got to meet up with her, as it wasn't planned at all but worked out perfectly! She gave us tons of really great recommendations of places to eat… which I will post about in the next couple of posts.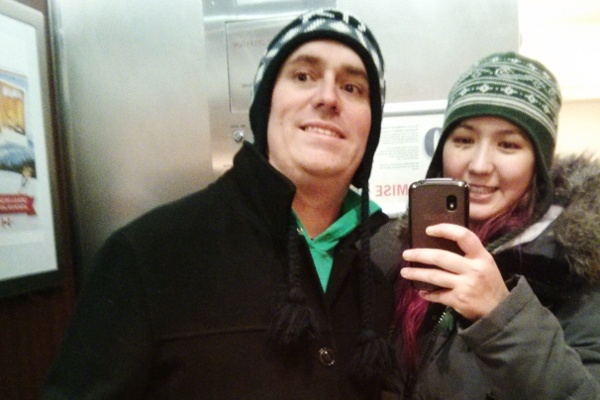 Elevator selfie in our cheapo hotel. The hotel actually ended up being pretty decent. They get a hearty thumbs up for me for letting us check in at 9AM to nap after our overnight flight! Plus also free wifi! I would for sure stay at the Holiday Inn downtown again.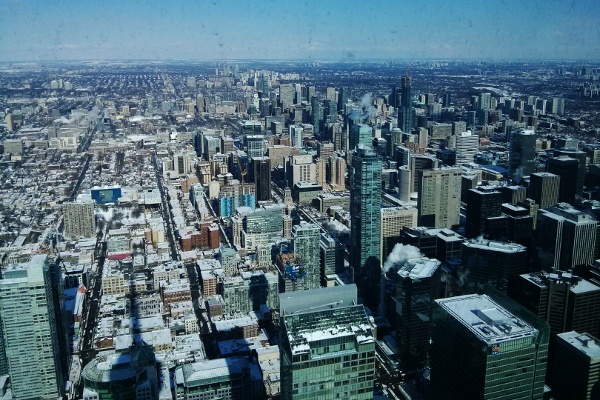 CN Tower on our last morning in Toronto. It was a nice clear day so we could see pretty far. Not that I knew what anything was though? Like I couldn't tell if the tall buildings in the distance were like Mississauga or just still part of Toronto. Toronto is real big.
The best/worst part of the CN Tower was the HIMALAMAZON. One of those 4D "rides" that moves around and squirts water on you and stuff. Judging by the graphics, it was pretty ancient. The plot made no sense either, basically you were a log floating down some tracks. But the tracks had loops in them?? And the Himalayas and the Amazon are not even close to each other AT ALL??? Bizarre.
Delicious Toronto foods post coming up next.