June 4th – June 8th, 2016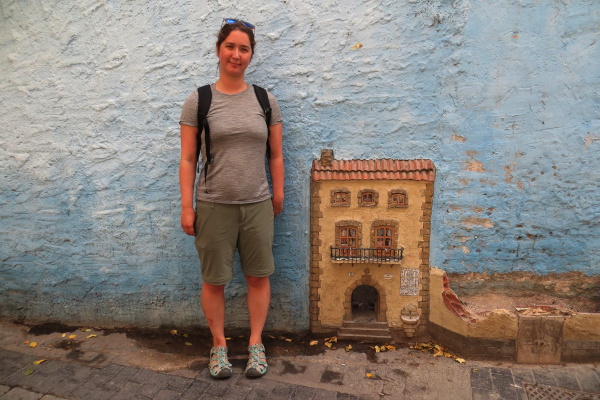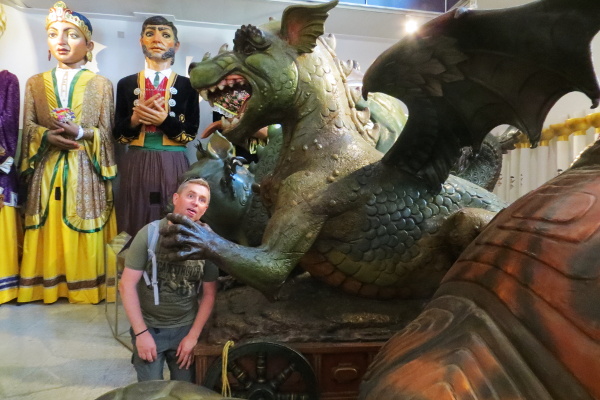 After Elche we caught the bus to Valencia for one night. We did a nice DIY walking tour based on the recommendations from our hostel. We tried Valencian horchata, which is made from ground tigernuts. There was lots of cool street art. Scott tried Agua de Valencia (OJ, champagne, vodka and gin) and I had a mediocre mojito. Then we went to bed before the pub crawl group had even left because we are old and boring. :P
I love Barcelona. We crammed as much as possible into 3 days, but it totally wasn't long enough. I think it would be very easy to spend 2 weeks there and not run out of stuff to do.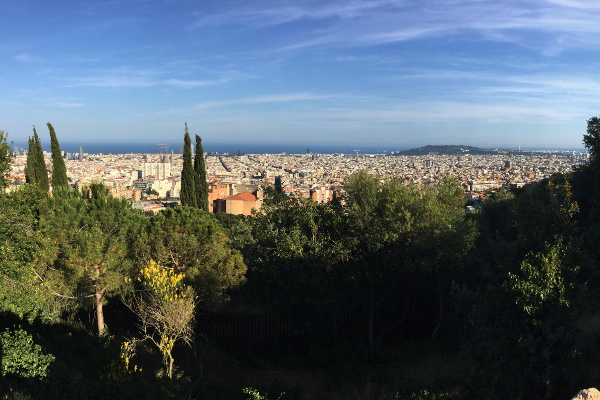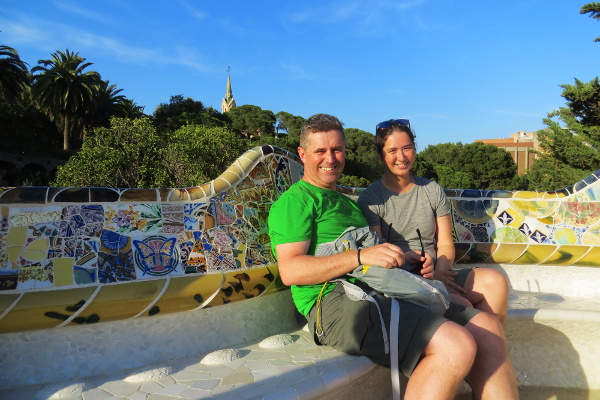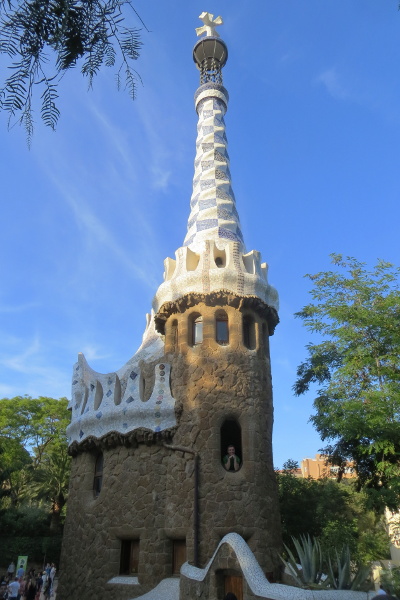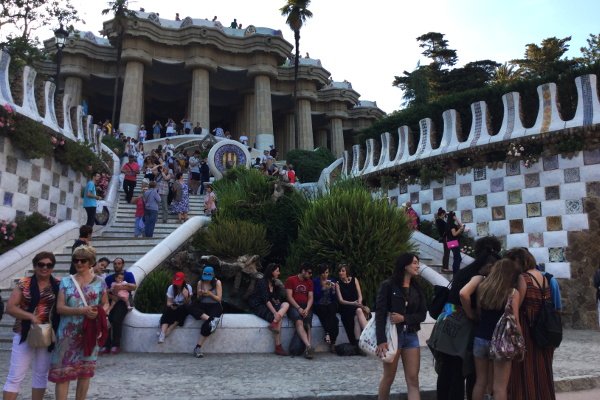 Day 1: Park Guell. I had been there before but I don't think we climbed to the very back of the park last time. Spectacular views. The park is awesome as well, but it was filled with hordes of people. We still got some nice pictures though.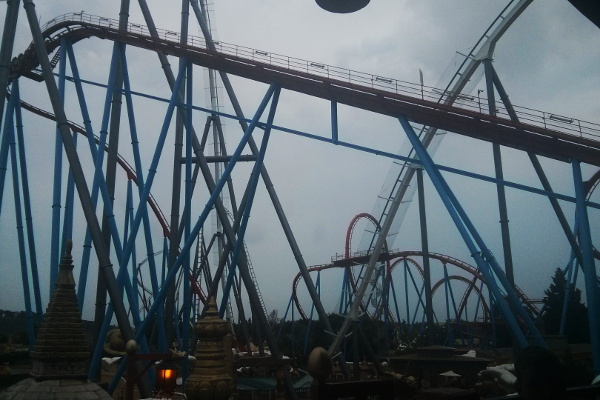 Day 2: Port Aventura. I love going to amusement parks in new countries. This one only had a few roller coasters, but the few that they had were good ones.
Khan: 8 loops. A bit violent on the ears. Standard. B+
Shambala: Giant up & down speed coaster. Fun! Painful in the rain (like needles to the face!). A-
Furious Baco: Super short, but SUPER INTENSE ACCELERATION & SPEED! It was especially fun the first time we rode it when we had no idea what to expect. My eyes watered and Scott drooled, hahaha. A+
Also amusing: Spanish bumper car culture is very different than Canadian. Everyone was just driving around avoiding the other people!! I felt super overly aggressive because most people were not trying to bump into each other. I may have traumatized some children.
We went out for a really nice dinner at La Vietnamita that evening back in Barcelona. We had banh mi, sticky shrimp rolls, and the most delicious ceviche ever: white fish, lime, cilantro, cabbage, tomato and PASSION FRUIT.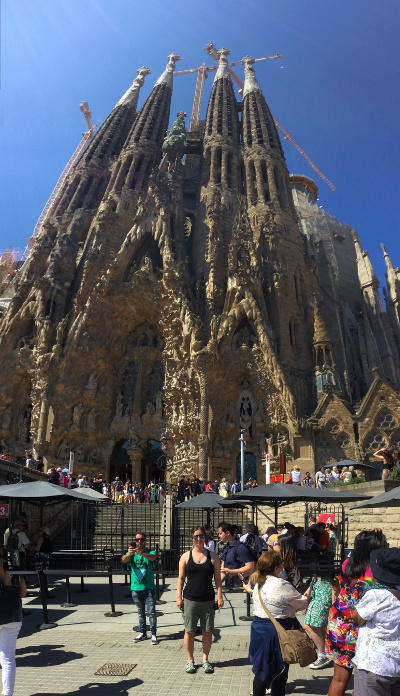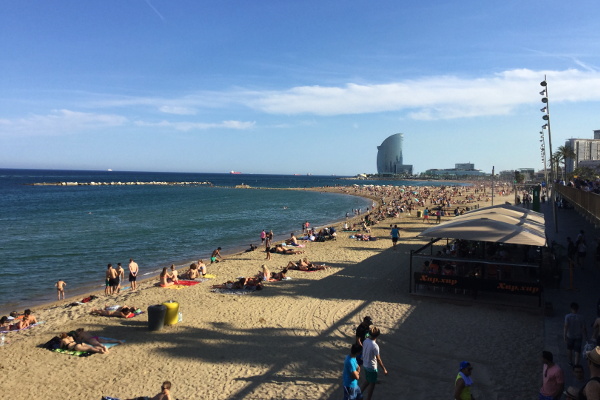 Day 3: Mega tourist day. We walked around for the whole day. We went to the Sagrada Familia, other Gaudi buildings, Las Ramblas, 2 markets, the cathedral, the city beach, the Picasso Museum, and much more that I am forgetting. We also went to a few of the remaining bars that still give out free tapas with drinks.
The Picasso Museum was great. We especially liked the temporary exhibition of 156 engravings. They were… interesting. Lots of boobs and buttholes, and most of them had a creepy Degas looking in from the corner/window. Very strange. Scott and I liked trying to guess what the titles of the pieces would be, since they were quite literal once you figured out what was happening in the picture. Ex. "Prostitute Eating Grapes", or "Prostitute With Parrot with Degas as a Voyeur". Ha.