Back in June it rained a lot here in Vancouver. It rained so much I finally decided to replace my dingy worn-out not-that-waterproof-any-more raincoat that I got in university. It was actually raining the day I went shopping.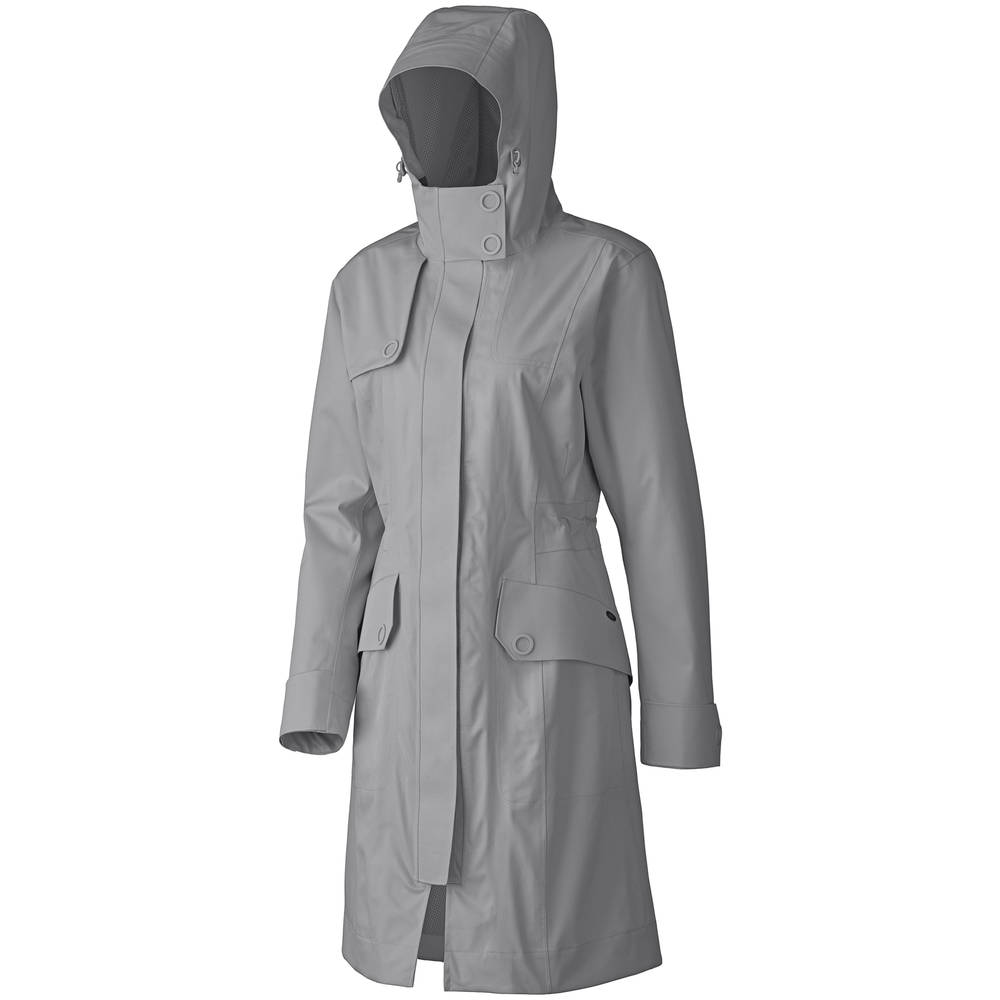 I picked out this lovely long raincoat from MEC, in black. As I swiped my credit card at the checkout… IT STOPPED RAINING.
And then it never rained again.
I HAVE CHANGED VANCOUVER. IT IS NOW THE PERFECT CITY because we still have all the good stuff, and it doesn't even rain here any more.
OK I exaggerate slightly, but not REALLY. There was an article in the newspaper today that said it only rained 8 mm in August and September this year, whereas the average amount for that time is 93 mm. NINETY THREE.
I still have not actually worn my raincoat in the rain because the only time it actually rained this summer I didn't have to go outside anyway. Hahahaha. The raincoat has never gotten wet and is still hanging up in the closet, untouched.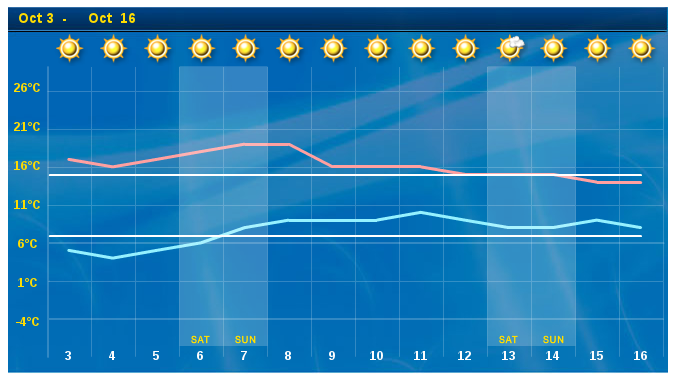 And check out that amazing forecast for the next two weeks!!
Of course now that I've blogged about this it'll probably start pouring. But I secretly(?) don't care cuz I want to test out my snazzy new raincoat…..