Last night was funnnnnn.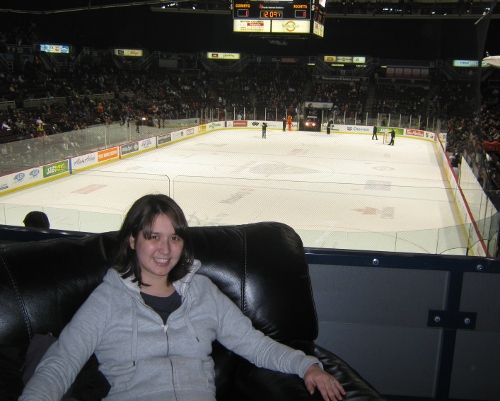 Scott got free tickets to see the Vancouver Giants (Western Hockey League). I invited my friend Lesley from class and we were having lots of fun just watching the game from our regular seats. Then in the first intermission a dude from Scott's work came over and said we could go sit in the VIP area! I thought we would be there with some other people but NOPE. It was just the three of us in this big area with a whole bunch of comfy couches and chairs, and a huge bowl of popcorn and chips, and water and Coke in the fridge. WOOOOOOO!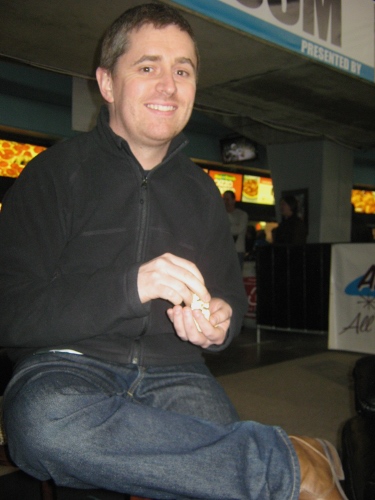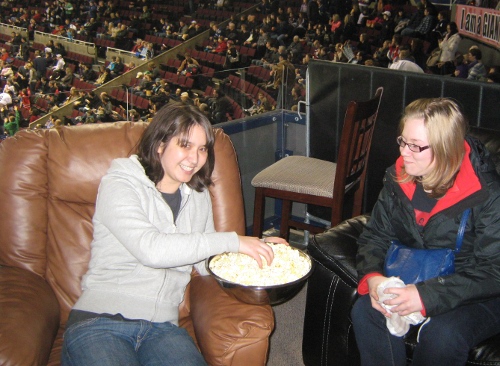 Mmmm free popcorn.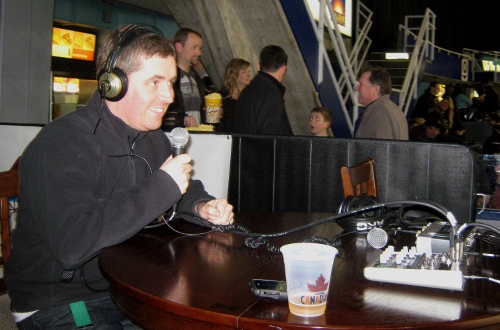 Also Scott did some commentary. (Not really.)
Ewww they put us on the jumbotron and it was embarrassing. Scott was on his phone, Lesley was drinking her water, and I was busy stuffing my face with popcorn.
The Giants lost, but we had really a lot of fun.