Way back on Scott's birthday I brought him to the Downtown Eastside for a surprise dinner at Ask For Luigi's. We got there just after 5 (they open at 5:30 for dinner) but just missed getting a table in the first seating (they don't take reservations). But no worries, they take your phone number and text you when the table is ready. So we headed down the street to Alibi Room and had a drink while we waited. PS totally need to go back to Alibi Room sometime, it's cool!
Anyway Ask for Luigi's is a teeny tiny Italian restaurant on the edge of Gastown. They have a small menu, a bunch of wine, and cozy atmosphere.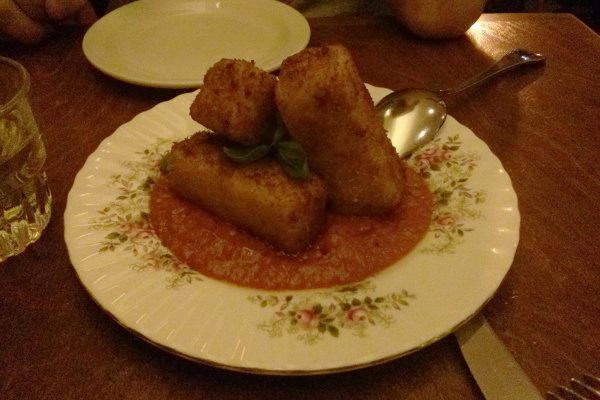 We started with the crispy bucantini and fontina crocchette. The waitress described it as blended up pasta, mixed with cheese, deep fried, in a rich tomato sauce. It was yummy.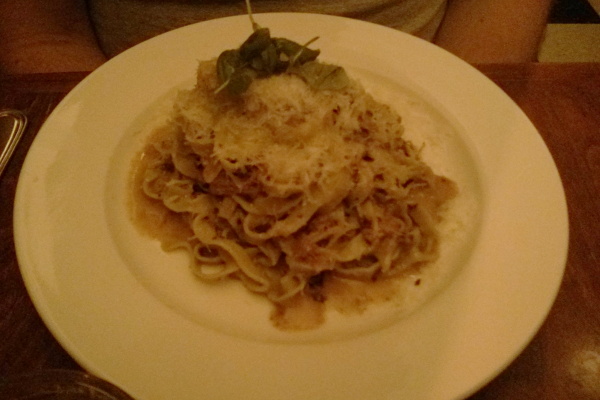 Scott ordered the tagliatelle with rabbit ragu, porcini and olives. With tons of parmesan of course. Salty. Very tasty.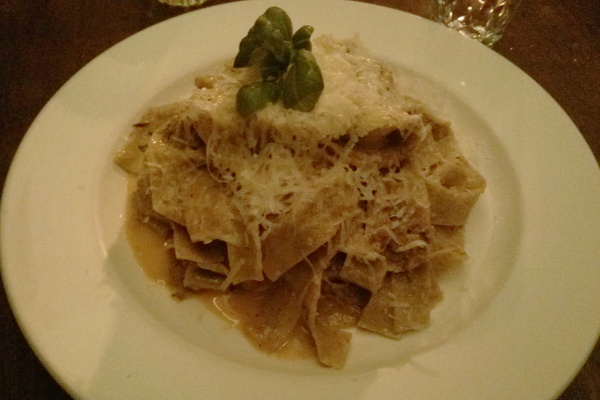 I ordered the (whole wheat) pappardelle with wild boar ragu. Plus parmesan. It was nice, a lot like pulled pork. Very generously meaty and very manly.
I ended up liking Scott's more than mine and he liked mine more, so we switched plates part way through. Which amused me, because I purposely didn't make Scott change his order (I have a terrible habit of telling him what to get) since it was his birthday, haha.
We both left happy and very full. However, both of us didn't feel super great that evening or the next day. I wonder if it was because everything was super rich? Maybe our stomachs aren't used to that much butter.