Just a quick update before I head to my work Christmas party and then back to Whistler.
It's been a busy few weeks since the NAC races. I went back to Whistler for a couple days to volunteer for the ICC races, which was pretty fun. The volunteer crew is a great group of people who do a lot for me as a slider, so I try to help out when I can. Plus watching all the good athletes is very inspiring and exciting. Can't wait for World Cup (January).
Then a couple days after that I went back up with Lauren (C.) so she could watch me slide. It snowed A LOT. I thought we were actually going to get stuck up there because the highway got closed right as we were about to leave but they actually managed to clear the accident pretty quickly. It was a slow drive back to Van though (THANK YOU LAUREN FOR DRIVING). I missed the dinner part of Scott's work Christmas party, but he saved me a plate of food. Tru luv.
We played games with Lesley and Ruana (and partners) and Lauren stayed with us for a night on her way back to Ottawa. Her and I had a delicious breakfast at Jethro's on Fraser.
I've been working here and there, but not a lot, to be honest. Bit of a slow month, but it's kind of convenient because it's such a crazy time of year.
So thanks to Rosemarie being assertive/complain-y, 14 of us got free lift passes for Whistler (long story), so we skied last Saturday and it was FUN. There is SOOOOO much snow up there compared to last year. It was pretty windy, so a lot of the lifts were closed, but it didn't matter because the snow was so soft and fluffy and lovely and we all had a great time. Lauren (B.) is a better skier than me now!! He is braver and has more stamina than me, haha. Anyway so Rosemarie, Lauren, Scott and I are not THAT different in skill levels now so we can all go together, which is pretty awesome.
The drive home that night was awful though. OMG. It looked like this all the way to Squamish: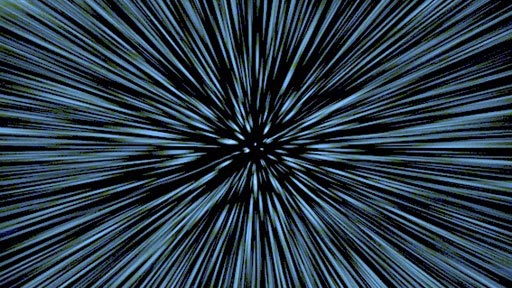 I think it was Scott's first time experiencing snowy warp drive. He said "THIS IS THE MOST AWAKE I HAVE BEEN IN MY LIFE".
Scott's birthday was last Sunday. We had a quiet day, but I made breakfast and we relaxed all day and then went out for a drink at Alibi Room and then to Ask For Luigi's for a delicious Italian pasta dinner, which I'll post about later.
This weekend is BC Cup 1 & 2, and I am busy tonight so I did my 2 official training runs last night. Well actually I did 2.5 runs because I crashed on my first run!! I haven't crashed in over a year!! The first crash since I changed sleds last year. I think what happened is my first 5 corners went so well I thought the track was slow, so I understeered in corner 6, and ended up rising too high and falling off my sled. The track wasn't slow at all!! It was a fairly smooth crash though, I didn't hit my head or anything and I only slid down 2 more corners before I was able to stop and climb out of the track. I saw my sled right beside me after I fell off but I didn't decide quick enough to try and grab it and get back on. I don't know how people do that. Anyway so then I had to break my personal rule of only doing 2 runs a night and after checking my sled and talking to my coach I went back up to the top to try and do my 2 OT runs. I definitely did them a lot more cautiously. The drive home last night was terrible again, it was snowing all the way to West Vancouver!
I feel a lot more sore today than I thought I would though. I must have jammed my thumb/hand somehow because my right hand is quite sore, and my left hip/thigh area is pretty tender. I think I'll take it easy in the races this weekend.
Tomorrow is Santa Day, so the gang is getting back together and skiing tomorow. I'm pretty bummed I won't be able to do it this year since I'm busy with my skeleton races, but it should be another good weekend anyway. Just wait until you see Rosemarie's Tree 2.0 costume, it is SO AWESOME!!! Fingers crossed the drives tonight/tomorrow/Sunday are better than the last few drives.