We were craving something warm after a cold morning of errands and shopping at MEC. I saw the sign for "ROBOT CUT NOODLES" and the decision was made.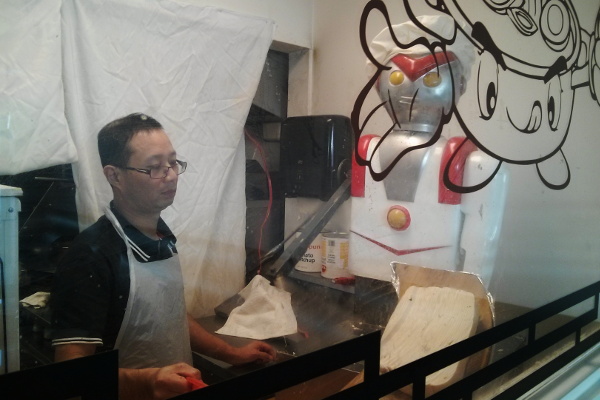 This is the robot. I should have taken a video, but basically the robot is holding a big chunk of noodle dough in one hand and its other arm moves back and forth and shaves off little bits of irregularly shaped noodles which the dude is collecting in a basket.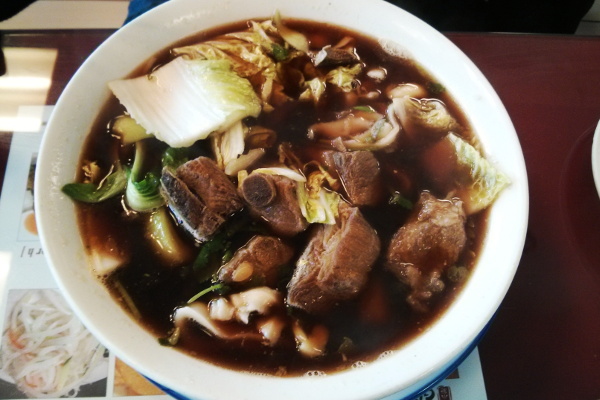 Sichuan pork ribs (?) shaved noodle soup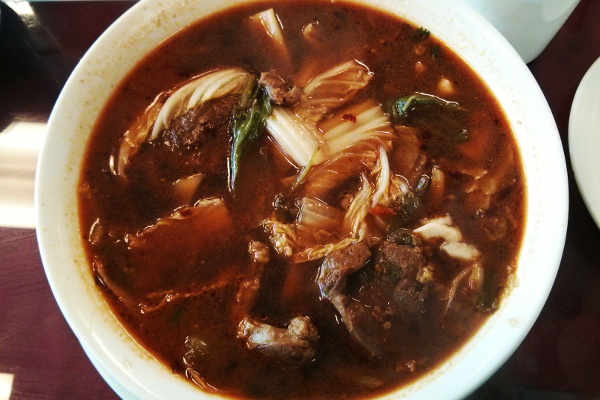 Beef shaved noodles with sour spicy soup
Both soups were good. The noodles were nice and chewy, the broth flavourful. We ate and slurped and splashed droplets all over the table. It was spicy but not too spicy.