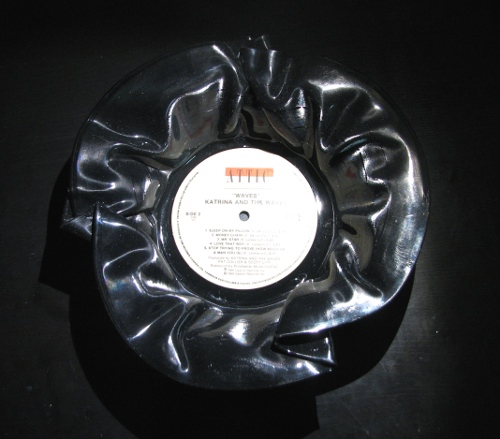 Natasha made me an awesome record bowl. Katrina and the Waves, of course!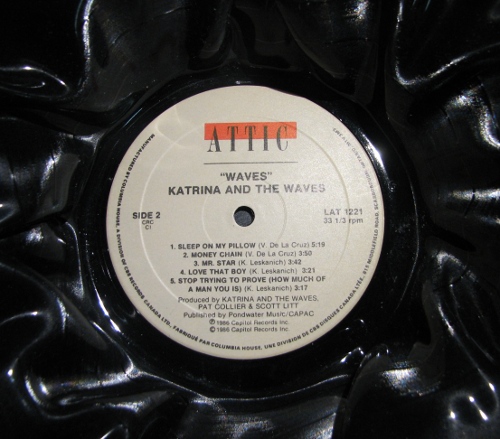 Such excellent proof that cool presents don't have to cost lots of money. A thoughtful DIY gift means so much. I love it.
Scott had to work a weird shift today so I'm on my own at home tonight. Enjoying it thoroughly actually. Watching bad TV, and probably a movie later that he's already seen.
Monica and Brad were stayed with us last night. We met up with them at Broadway Station Sushi, and then came back here for Settlers and catching up. It was fun. I love having so many visitors here…. one of the perks of living in Vancouver, everyone seems to stop through here!
Oh yeah I changed my blog layout again. Yet again. I'm quite happy with it at the moment. I just have to make a nice header photo and then I will be a lot more content. I never really fully liked the last layout.
Um um um I thought I had more to say, but I forget it all now. Until tomorrow!