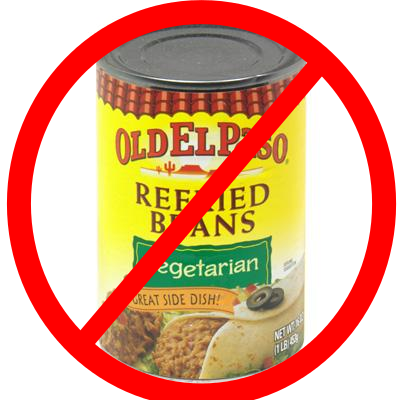 I tried another Budget Bytes recipe yesterday.
Slow cooker non-fried refried beans
!
I don't have any pictures (not very photogenic) but they turned out awesome!!! SO much nicer than canned refried beans, and way cheaper. Also they must be pretty healthy because the only ingredients are dried pinto beans, water, onion, garlic, jalapeno and some spices! No oil whatsoever, they just cooked in the slow-cooker for 8 hours and then I mashed them.
The recipe made about 5 servings of beans for less than $2. I bet I could even get cheaper dried beans if I bought a bigger package or got them in bulk. We ate yummy shrimp burritos last night, and we froze the remaining four servings for another time.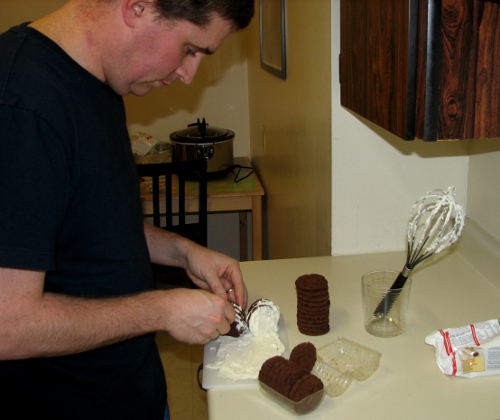 Scott did end up making the 
choc ripple cake
. He whipped the cream by hand!!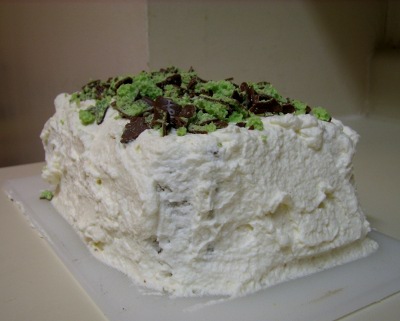 It was tasty. I ate it with breakfast….. I'm still off chocolate after the morning. Actually speaking of sleep I've been pretty good at it lately! I fall asleep much quicker than before, although I still do have the occasional insomnia night when I'm really anxious/nervous but it's really way less frequent than last spring/summer.
Dinner last week. Quinoa with shrimp, avocado, butternut pumpkin, corn, red pepper, green onion, lime. I made the quinoa in the rice cooker, stir-fried all the vegetables, removed them and seared the shrimp, then mixed everything together, added avocado, and doused it all with the juice of one whole lime. YUM YUM.
I'll be back with another awesome gift post later today.