Scott and I split the five spice pork belly banh mi and kimchi fries. The sandwich was nice, I thought the bread was great and the meat was tasty. Nothing too spectacular though. The fries were OK. Too much mayo in my opinion. And maybe too much kimchi too. Maybe I just don't love kimchi enough to appreciate the dish though.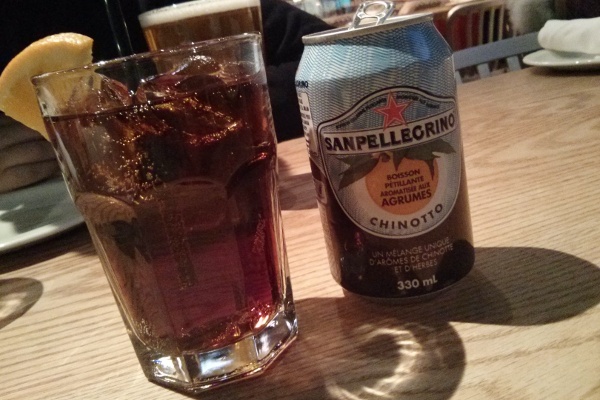 Chinotto Sanpellegrino. Slightly bitter, interesting taste. It drove me crazy because it reminded me of something but I couldn't place it.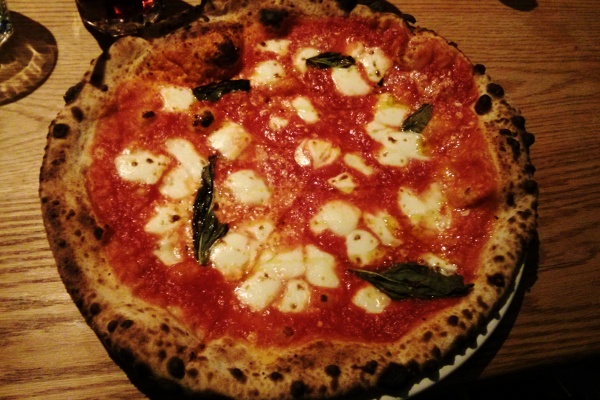 Margherita D.O.P. I guess we felt like a classic pizza? The pizzas only take 90 seconds to cook in their crazy hot oven. I'd seen some reviews saying that their pizzas were soggy in the middle but ours were cooked through. I love thin crust pizza.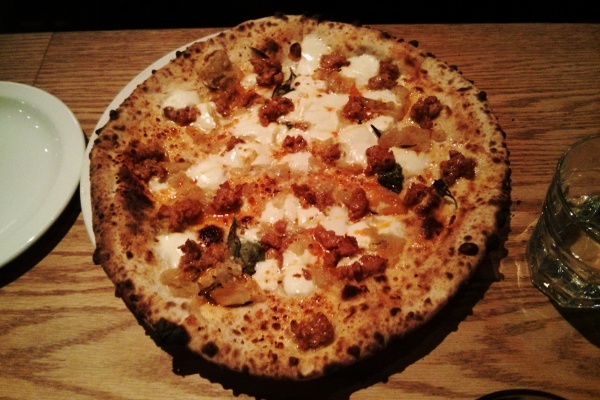 House-made sausage pizza with caramelized onion, mozzarella and chili oil. This is a white pizza… no tomato sauce. It was delicious, I liked the sausage a lot. PS Scott confuses me, one second he says he doesn't like sausage, next second he's ordering a sausage pizza. Haha.