A million years ago I had a birthday party. I hope everyone else enjoyed themselves as much as I did, because I had tons of fun.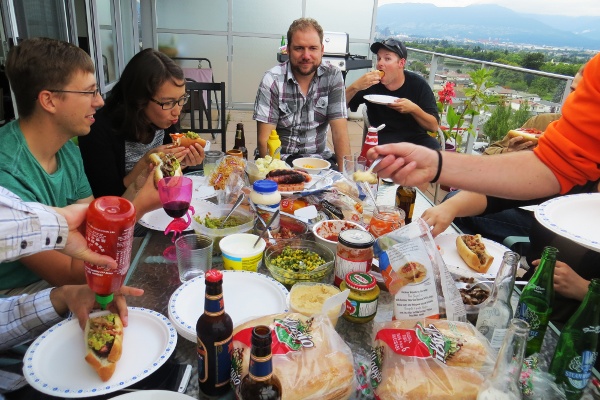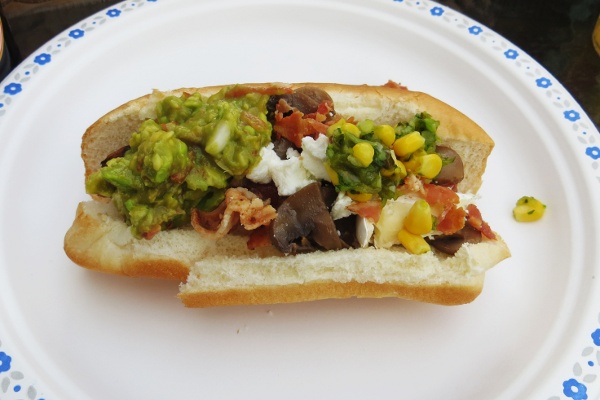 We had a hotdog bar. There were several types of hotdogs and sausages, plus TONS O' TOPPINGS. We had: guacamole, mashed potatoes, corn salsa, mustards, hummus, various cheeses, caramelized onions, beer mushrooms, sour cream, basil mayonnaise, bacon, salsa…. and probably more that I'm forgetting. IT WAS AMAZING.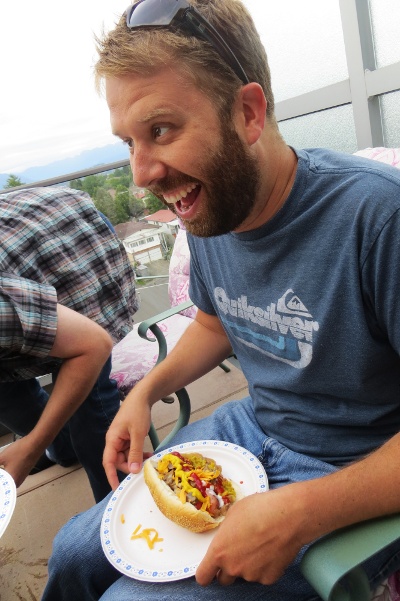 Brian had a great idea of passing his hotdog around and letting everyone put toppings on for him. It ended up with a little of everything, plus a lot of sriracha, and a strip of watermelon. Haha. He still ate it.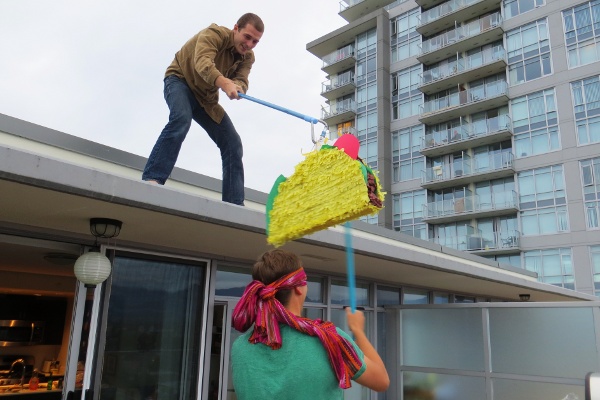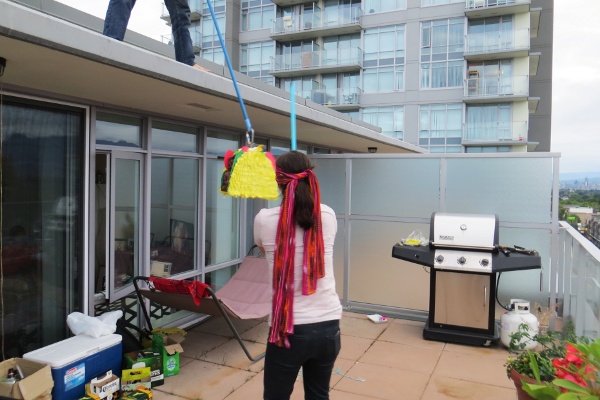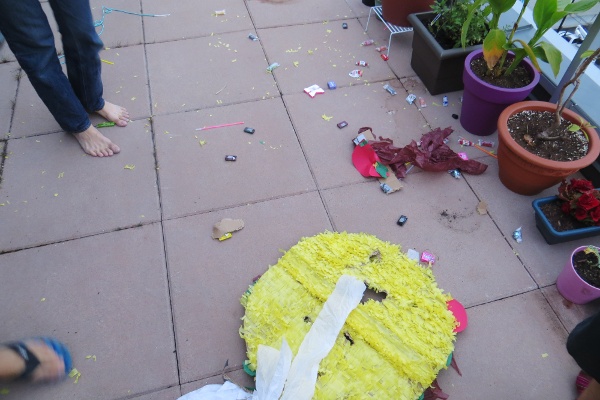 Rosemarie and Lauren made me an awesome taco piñata. It looked sooooo cool!!!! Only problem was it was TOO DURABLE! We broke our mop handle and broom handle in the process of bashing the piñata open. But it was worth it for the amount of entertainment gained. I'm glad we didn't get evicted for Rob being on the roof, especially considering we were being so loud we had a lot of witnesses from the other building. :D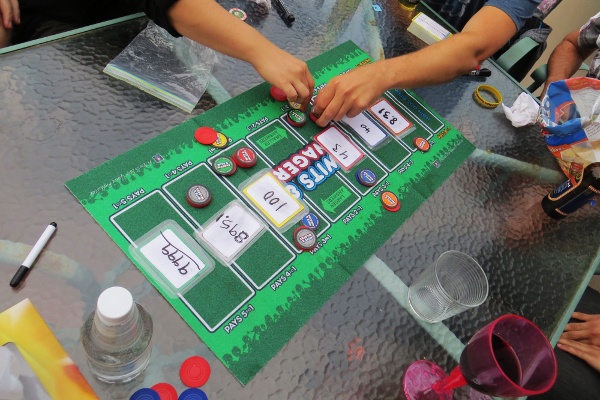 We also played games. PS the above picture shows our answers for "How many acres is Central Park in NYC?". Apparently Rosemarie thinks that Central Park is only slightly bigger than our cottage property, hehehehehehheeeee. Wits & Wagers and Cards Against Humanity are always fun times.
We really need to have people over more often.