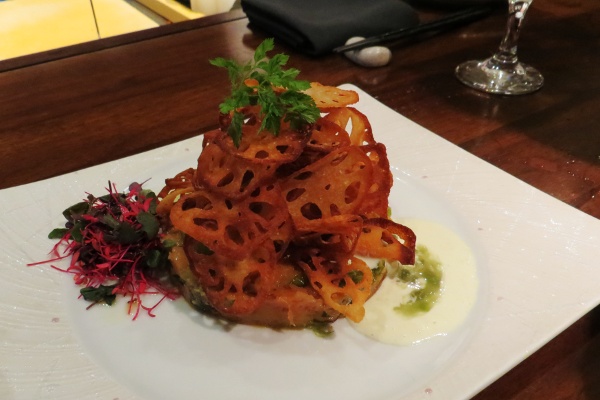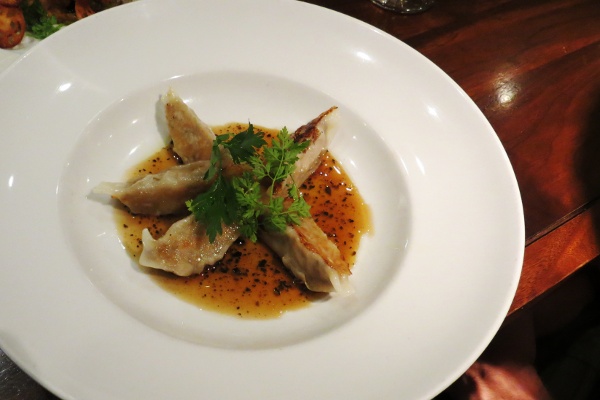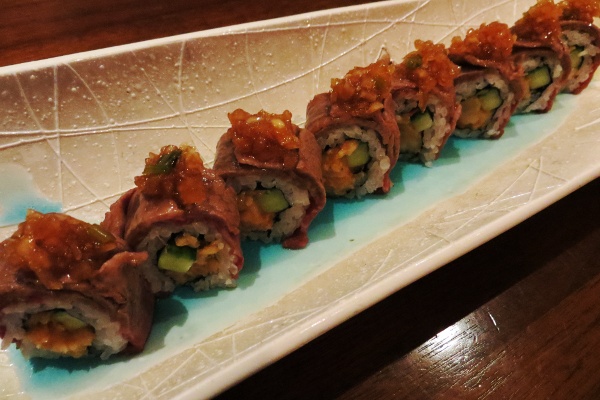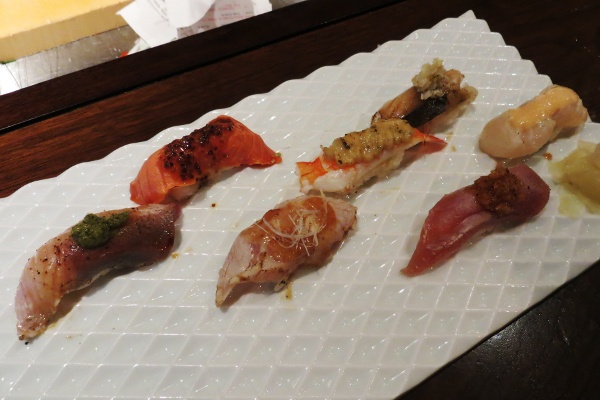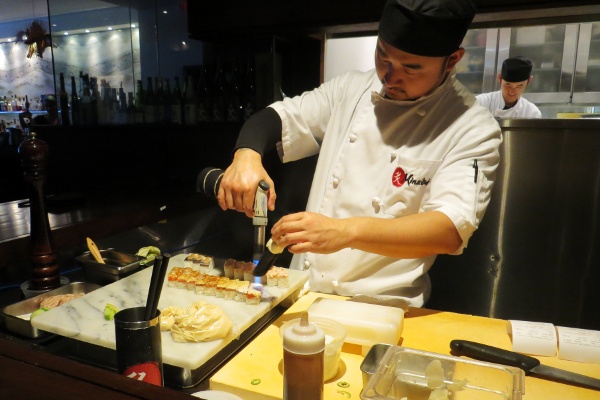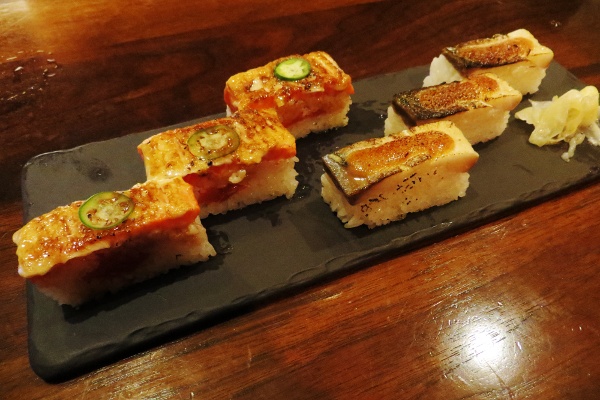 Scott and I celebrated our 4 year (!!) anniversary at Minami this year. It was excellent. We sat at the sushi bar so we could watch the chefs prepare food. Very cool.
We started with tuna tartare with lotus root chips, and chicken and foie gras gyozas. The tartare looked and tasted beautiful and the consommé with the gyozas was superb.
The sushi roll was the Minami Roll, which comes wrapped in short rib. Definitely no soy sauce necessary, this roll had bags of flavour (heh, I think I have been watching too much Masterchef AUS).
We also split an aburi platter of a whole bunch of beautiful nigiri. Each one comes with a different sauce or garnish that compliments the fish very well. My favourite was the tuna nigiri because it melted in my mouth like avocado. Scott liked the mackerel one and the scallop one a lot as well.
And then because you don't stop eating when you're full (you stop when you hate yourself), we also got some of their special flame-seared aburi oshi sushi. We had half salmon and half mackerel which our chef torched right before our eyes. Super tasty. I loved the flavour of the mackerel.
Overall we were very pleased with our meal. We had been to Miku before, but I enjoyed myself more at Minami, I guess because the atmosphere is slightly more casual and because we got to sit at the sushi bar. A big thanks to Jessie for a helpful voucher and thanks to Scott for deciding to share it with me. :)