I achieved another one of my summer goals this weekend! We had some friends-of-a-friend to come over to play board games with us on Friday night and it was fun. We played two games of Wasabi and one game of Ticket To Ride. I totally smashed them at Ticket To Ride, I somehow managed to complete Vancouver to Montreal, Seattle to New York, AND Los Angeles to New York. That's a lot of points.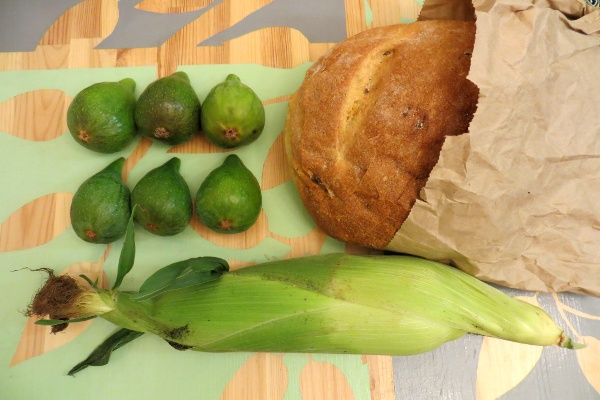 We went to the Vancouver farmers market again yesterday. We didn't buy that much because it is SO EXPENSIVE! We just bought 6 figs, a loaf of cheddar jalapeno bread, and one corn cob (Scott doesn't really like corn). I am extremely excited to try cooking with figs for the first time. I'm going to make a pizza with figs, goat cheese, and prosciutto.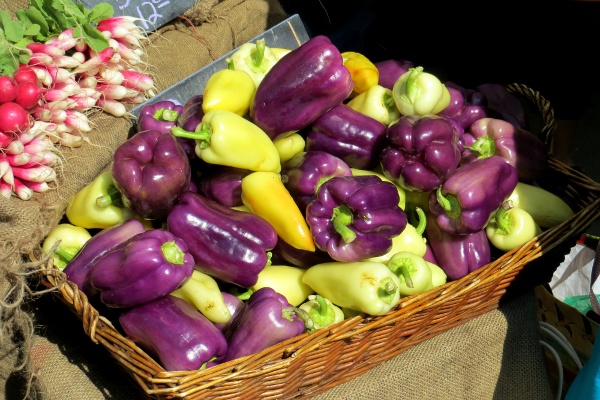 The farmers market is nice because everything is good quality, but I'm not at the point where I want to spend a lot of money to get organic products and fancy stuff. I would prefer a farmers market where everything is dirty, I don't need perfectly lined up tents and neatly stacked up pyramids. I just want cheap produce!!
We also went swimming at the outdoor pool near our house. It's a pretty big pool, and it wasn't crowded. Too bad we didn't really know about it until the very end of the summer!