We've really expanded our board game collection and board game friends recently. This is very exciting to me.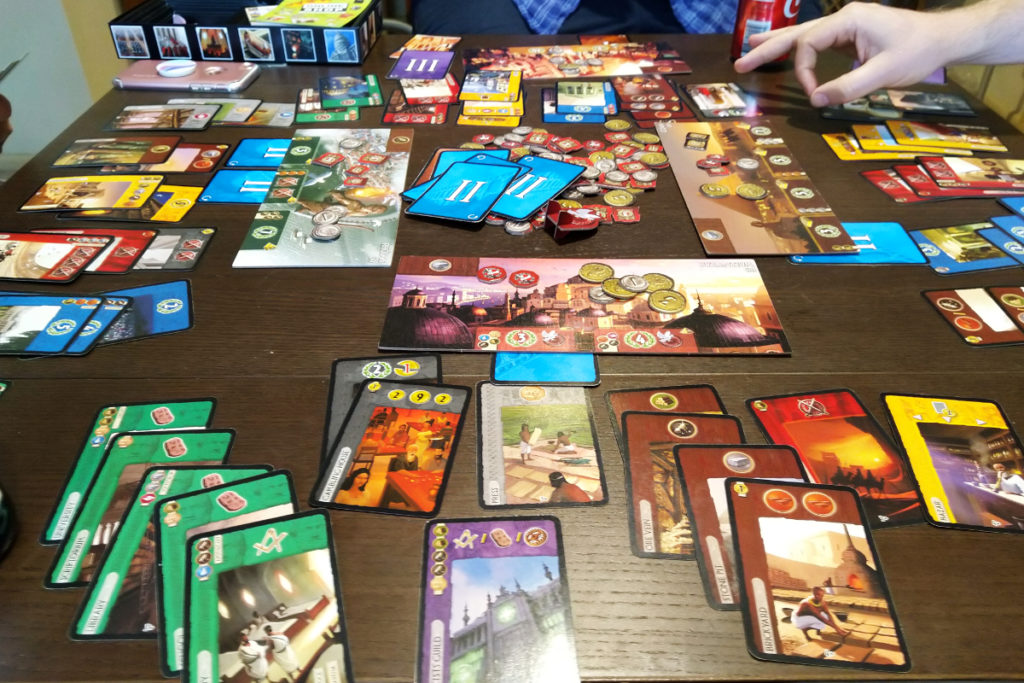 Not a humongous fan of playing 7 Wonders expansions in real life so far but maybe we'll get used to it.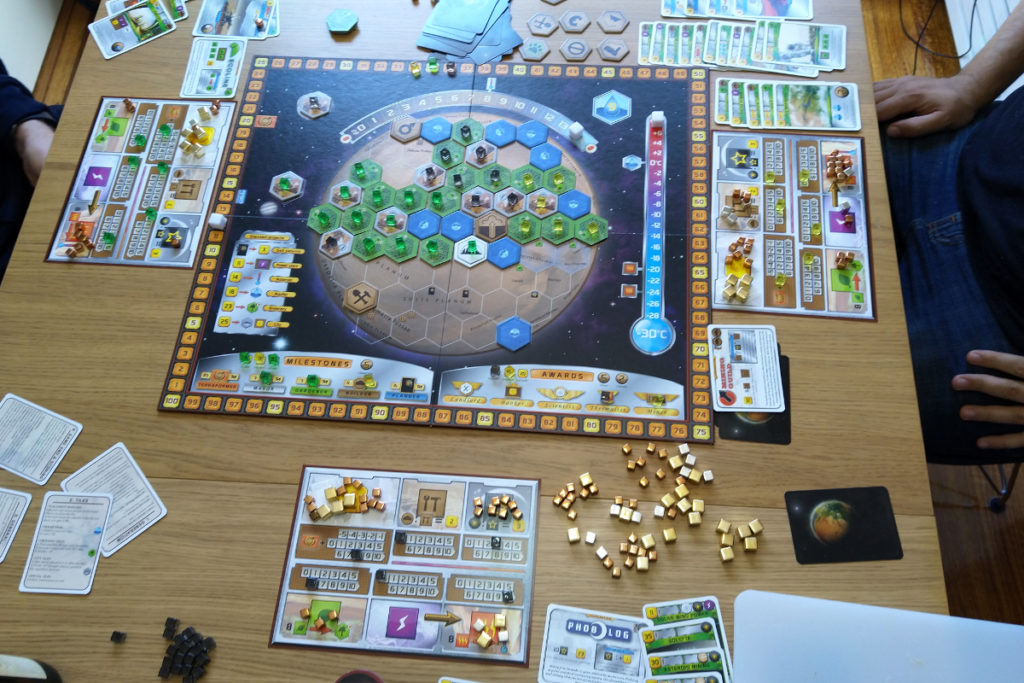 Teraforming Mars with other Scott. His wife organized for us to play together. She didn't even come, haha. Fun game, a little overwhelming at first but didn't take long to get the hang of it. I want to play again.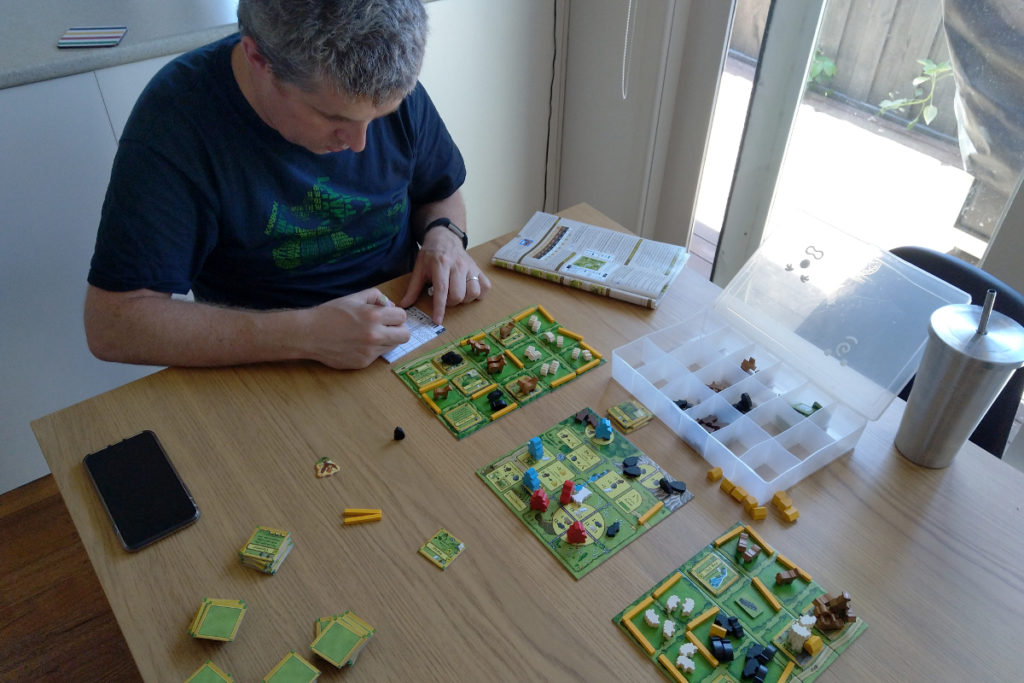 Agricola All Creatures Big and Small. The two player version of Agricola. Sorta fun, still nearly as stressful as the regular game.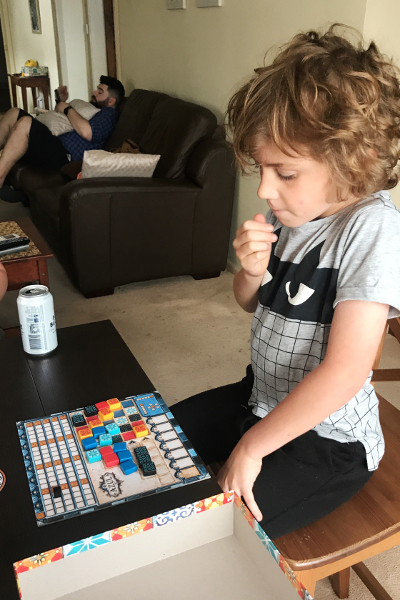 Azul has been a hit with everyone we've played with. Seth almost beat us! Now every week at family dinner he asks me if I brought "the fun Spanish game". PS don't worry, at least he chooses low carb beer.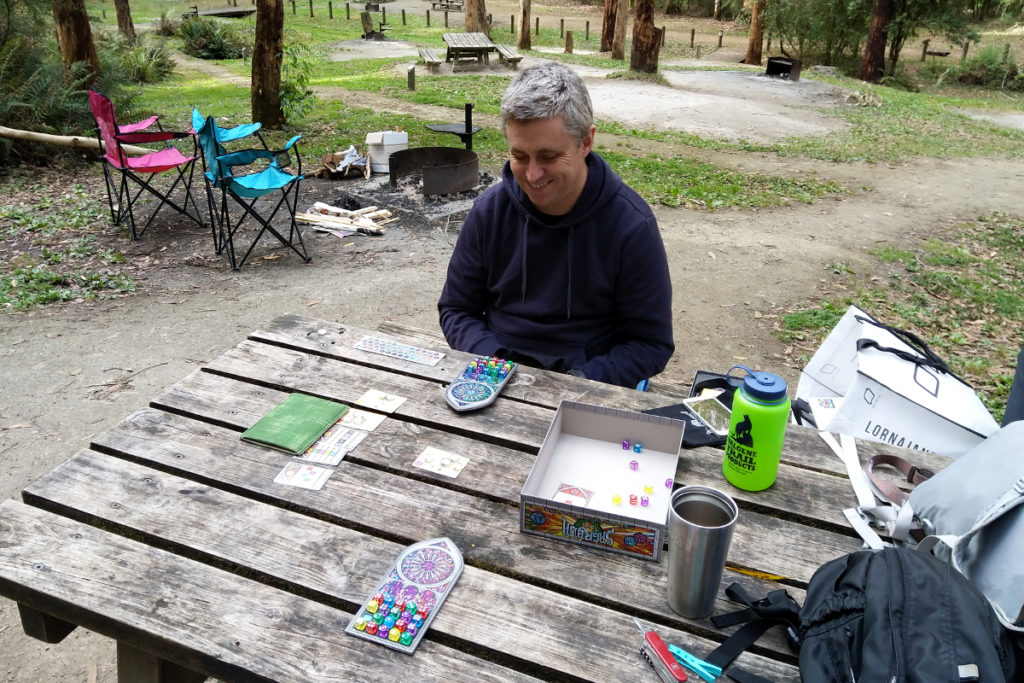 Sagrada has also been a hit. I bought it without knowing anything about it other than people like it. It's similar to Azul. I'm slightly concerned that it will be a bit slow to play with more than 2 players though as some people (aka me) get AP (analysis paralysis) and take 5ever to make a decision some times. We played approx 85 games last week while camping.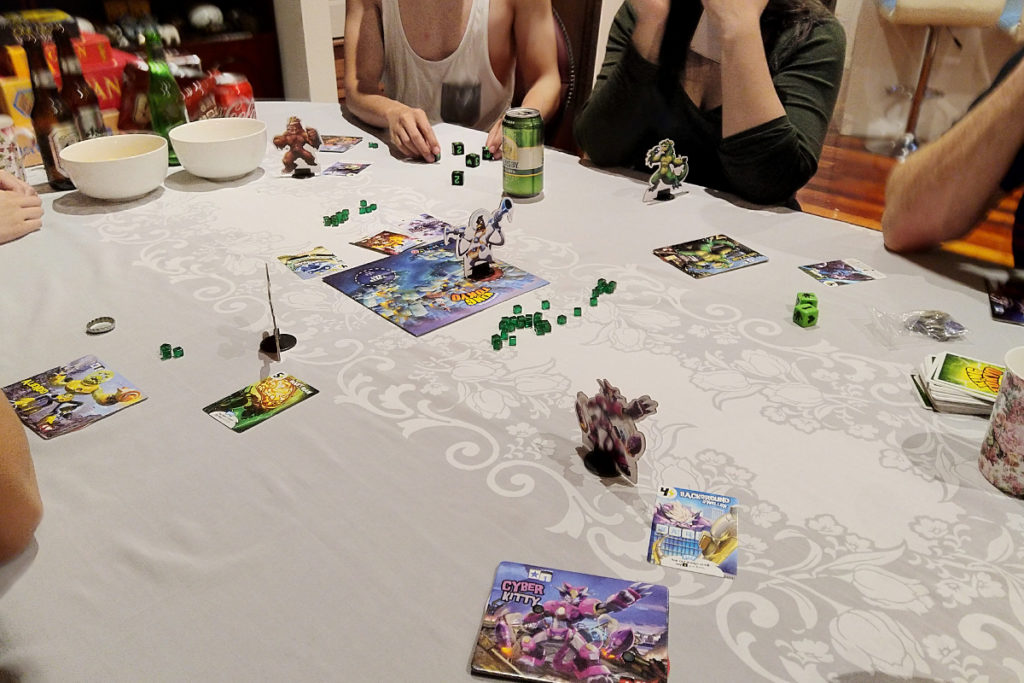 King of Tokyo with our new game frands. Unfortunately someone (aka me) had one of the dice in her cross stitch stuff so we accidentally played with 5 dice instead of 6 and the game majorly dragged.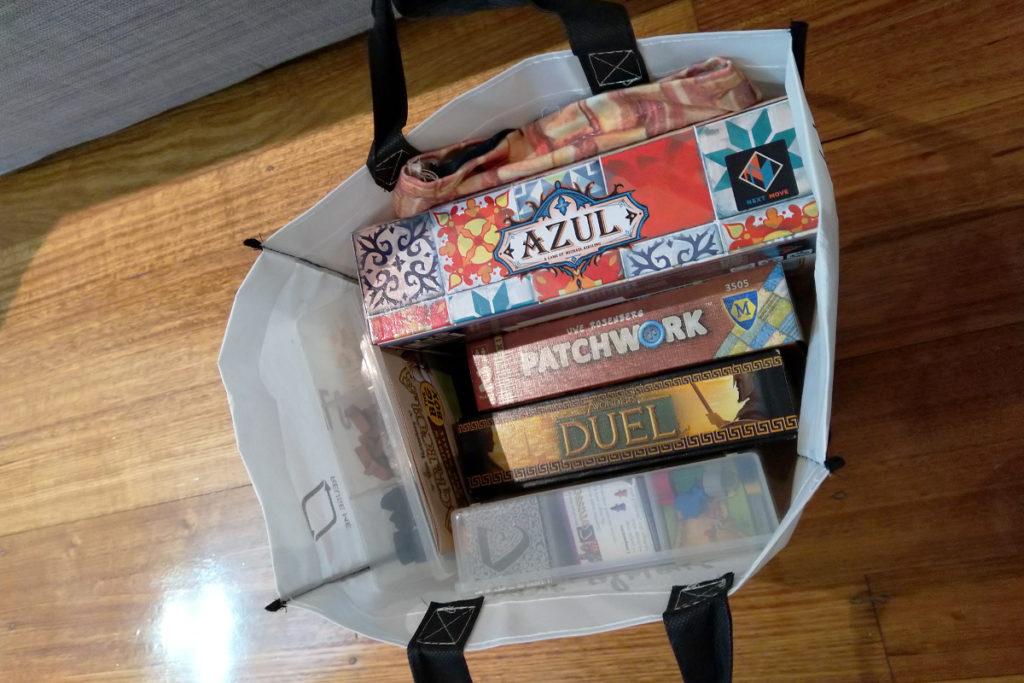 All the 2 player games! For camping. The ones in the plastic cases are Carcassonne and Agricola All Creatures Big and Small. I would now add Sagrada too.
A very profitable castle/token/cloister combo.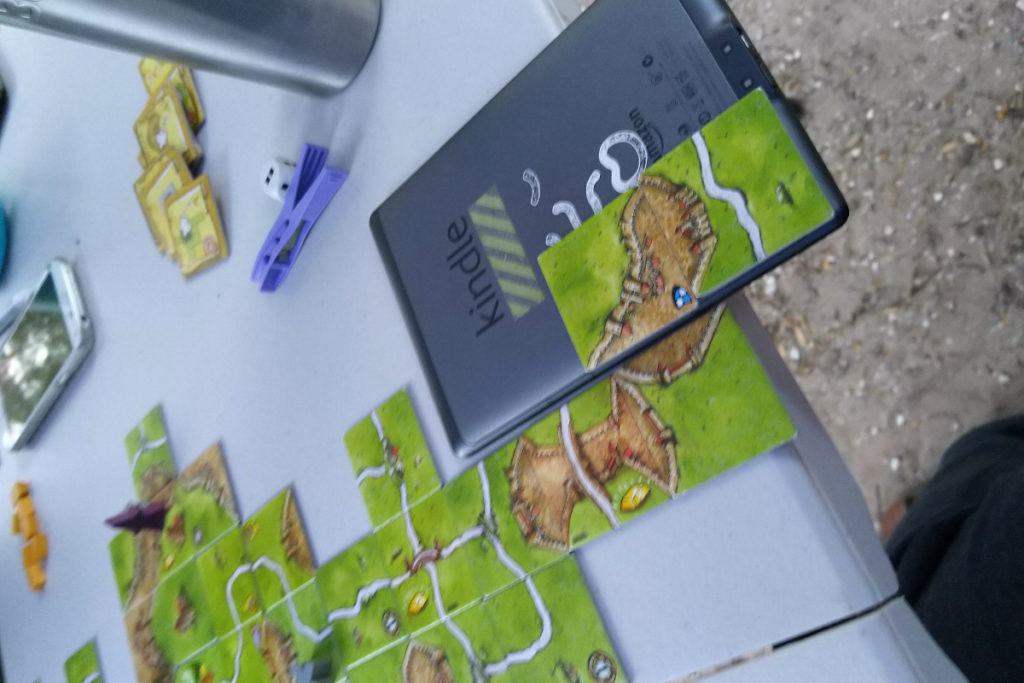 We've always played that The edge of the table is the edge of the world, unless you want to hold the piece up with your hand for the rest of the game, which if it's close to the end of the game might be worth it. While camping I built this extension with my Kindle. I think it was ingenious but Rosemarie thinks it's cheating. Thoughts?