Our trip to Wilsons Prom last year was fun, but too short, so this year we booked a longer stay. Unfortunately I injured myself right before the trip. I irritated my left SI joint and couldn't walk uphill. My physio taped my butt in a hug, and thankfully it got a bit better every day, so we were able to do more and more stuff every day, but yeah… not ideal.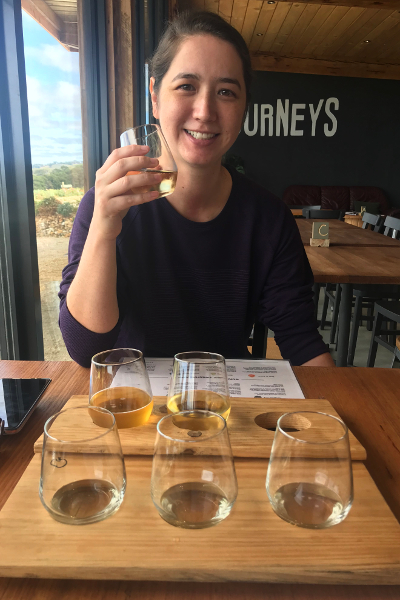 We stopped at Gurneys Cider on the way down. Same place we went last year but they've added a bunch of new ciders, plus the foraged ones taste different every year. I enjoyed my flight a lot. Still have a few bottles in the fridge.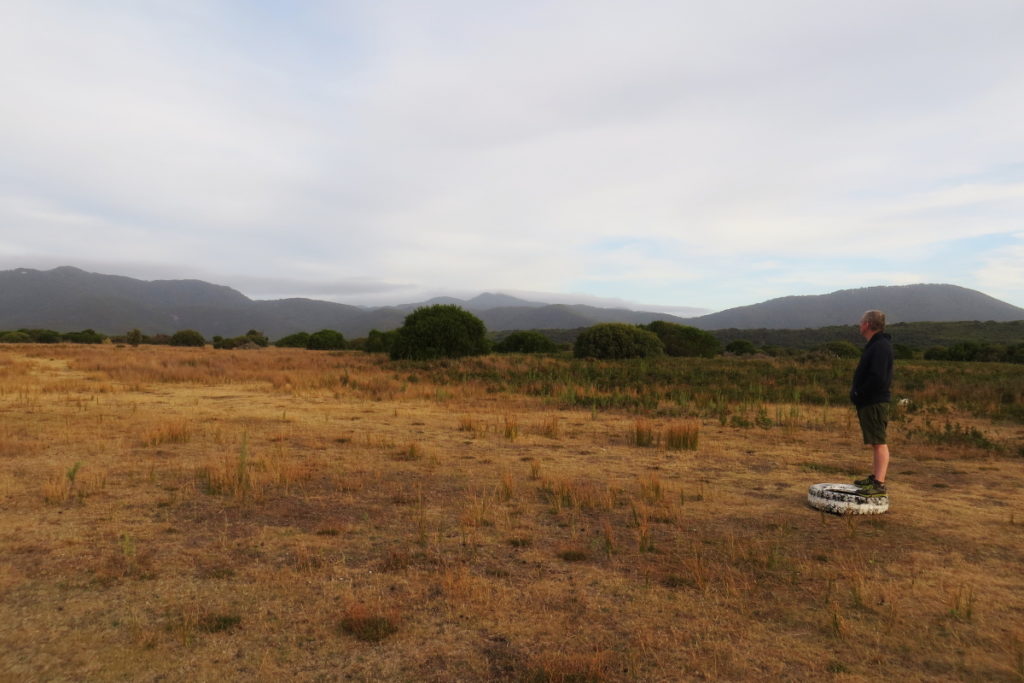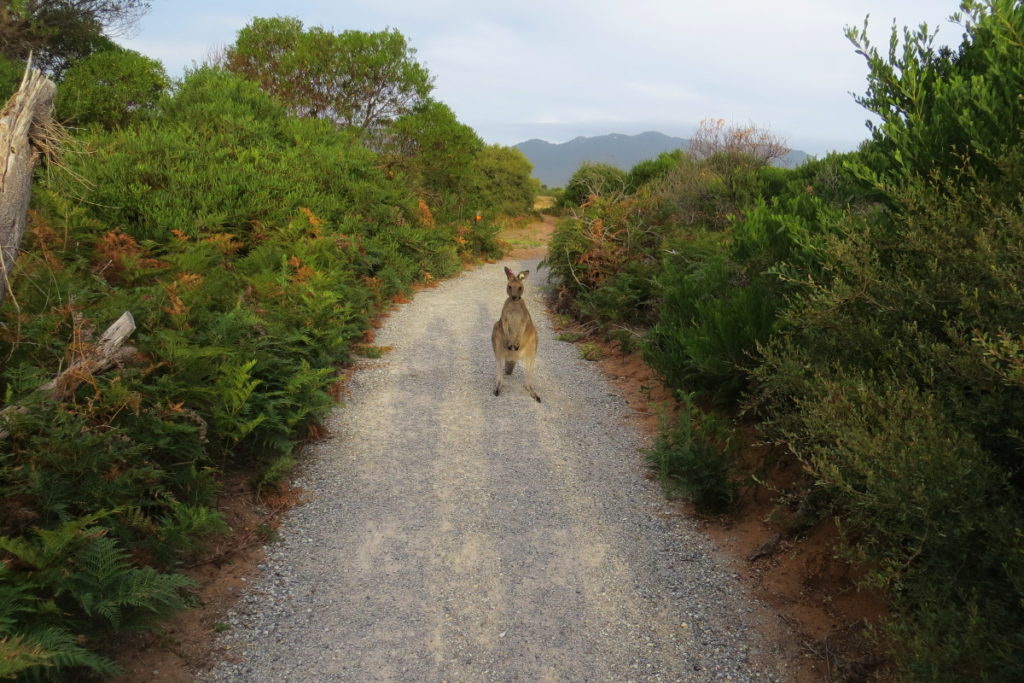 We did a lot of evening walks. Started off with this flat one at sunset, and worked our way up to climbing half way up Mt Bishop completely in the dark. I wanted to see owls and stuff. We didn't have that much luck except kangaroos (including this one who wanted to follow Scott home).
Of course we saw wombats in the campground as usual though. They make me giggle every time.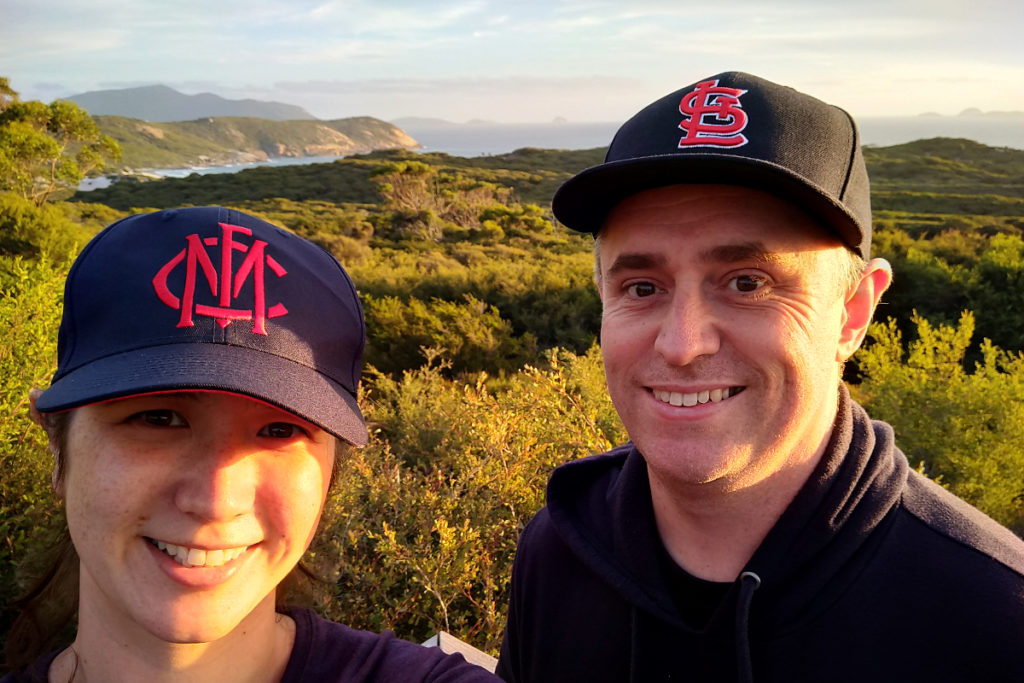 Watching the sunset from a look out. So pretty.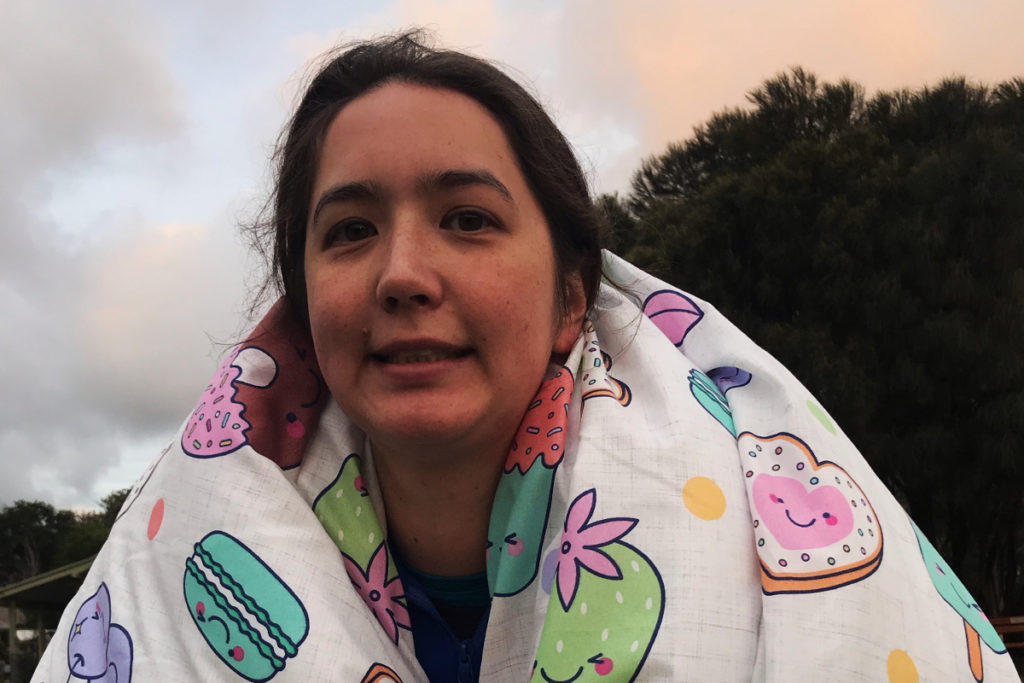 The campground was sooooooo noisy at night. I was very happy when everyone left on Sunday morning. If we go back again I don't want to go on the weekend at all, even if school holidays are over.
But we were happy that the outdoor cinema was open on Saturday night! We watched Bohemian Rhapsody. I enjoyed it.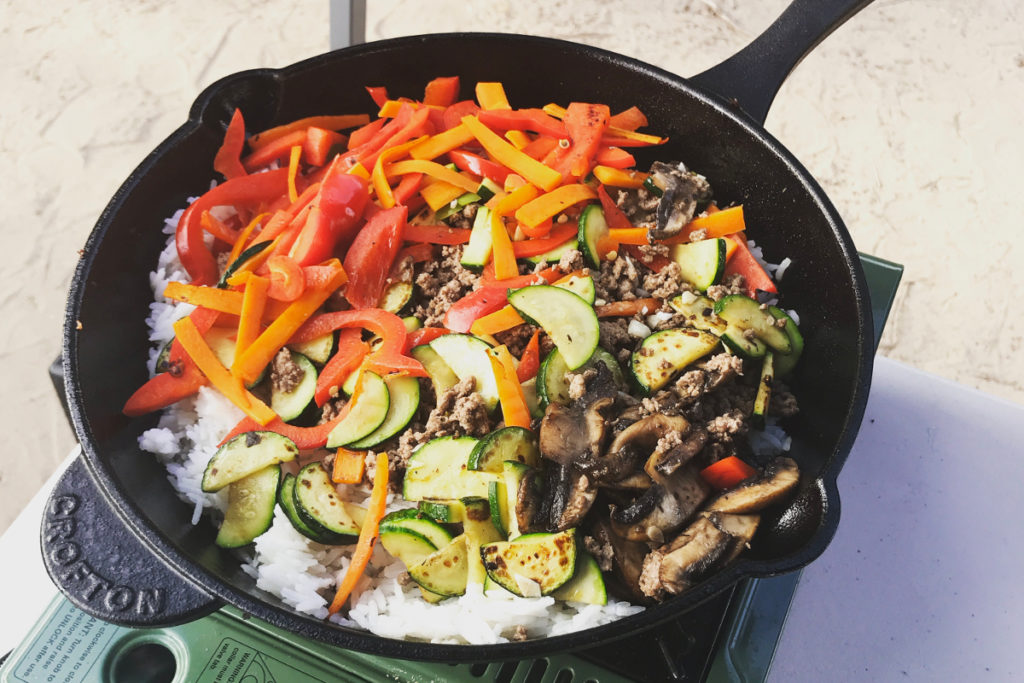 My new favourite camping food: bibimbap! Just bring a cast iron pan, some cooked rice, mince beef, stir fry veg, gochujang, and eggs and you've got a really delicious dinner. Love that crispy rice.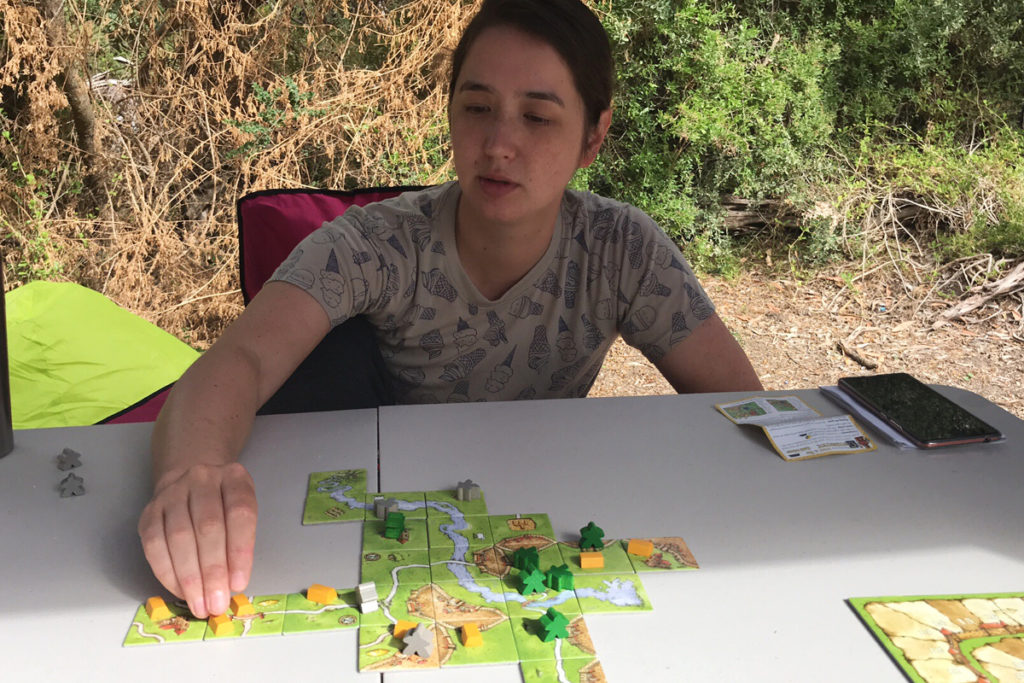 We played A LOT of games while I was still crippled. I beat Scott at everything. :D Carcassonne, 7 Wonders Duel, Agricola All Creatures Big and Small, Azul, etc. etc.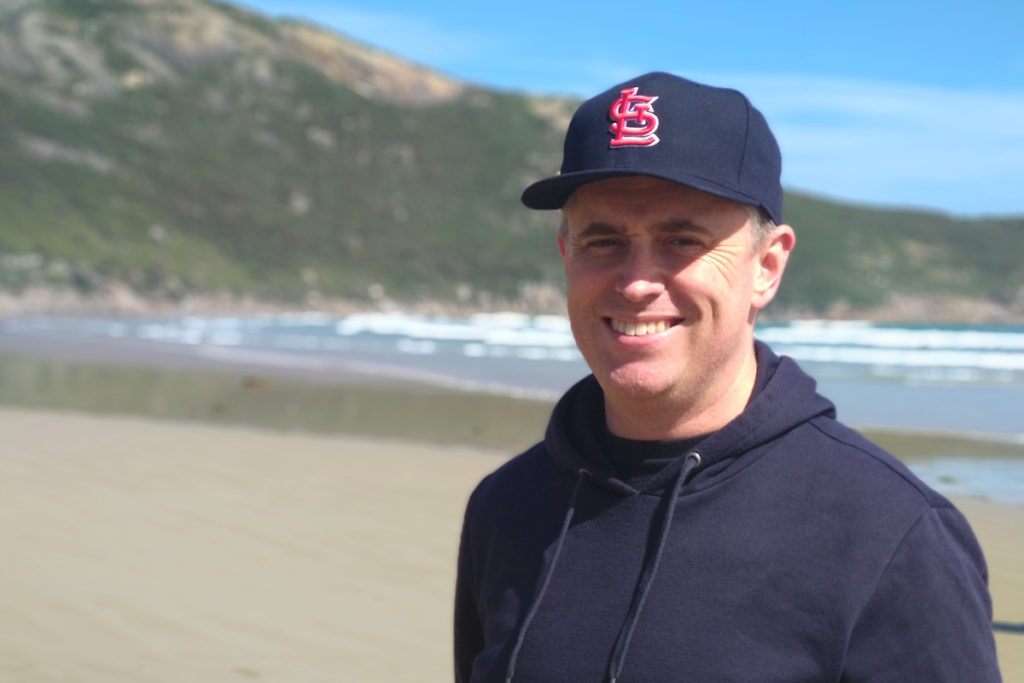 Scott on the beach near our campsite.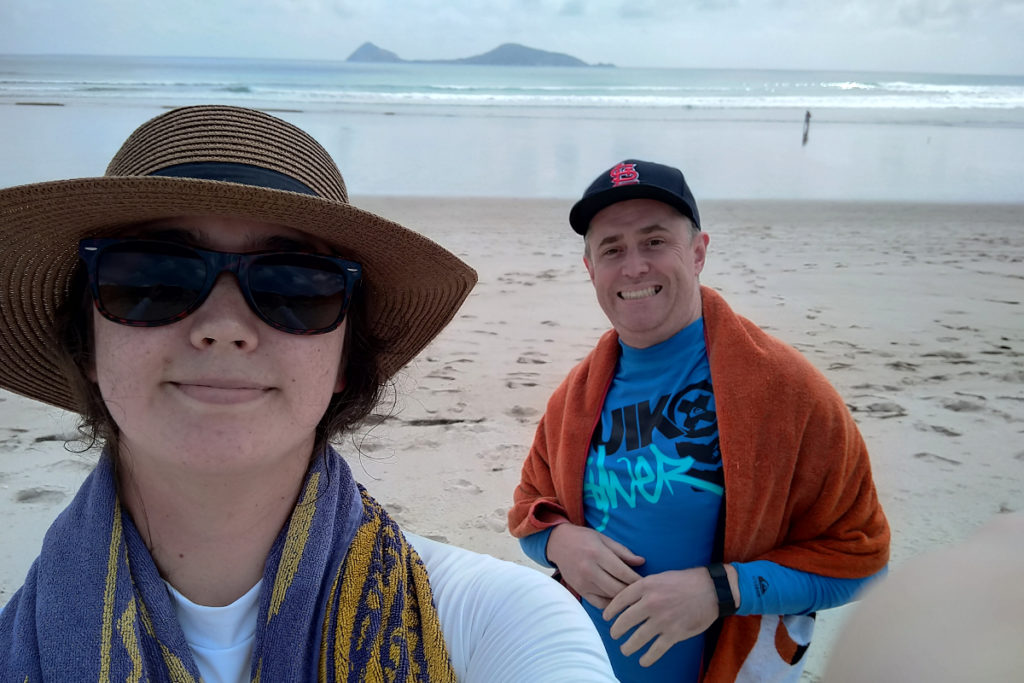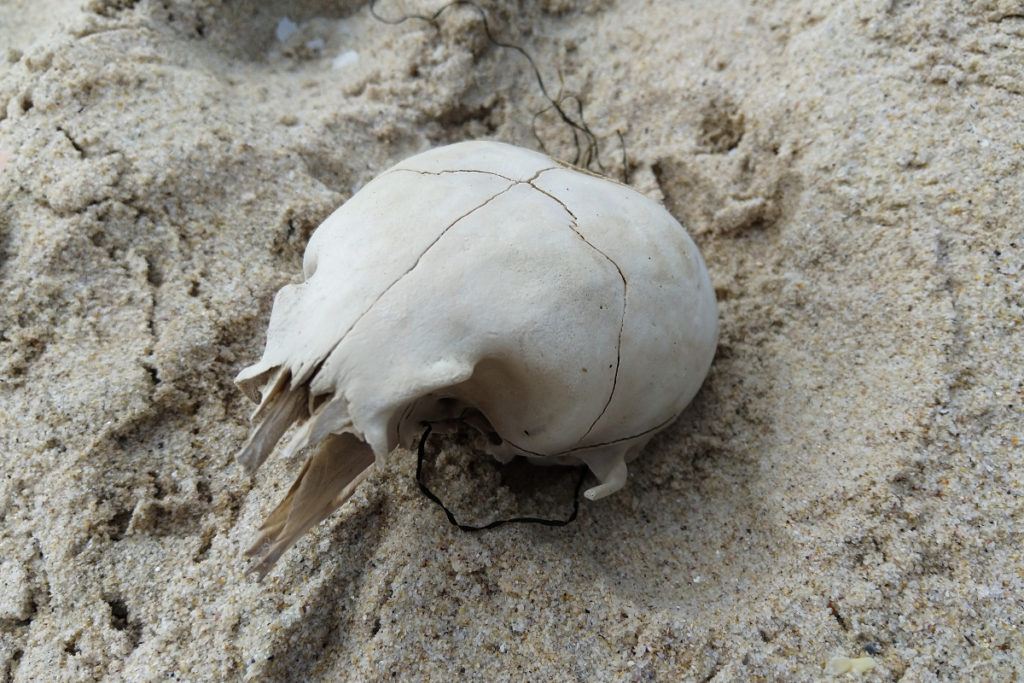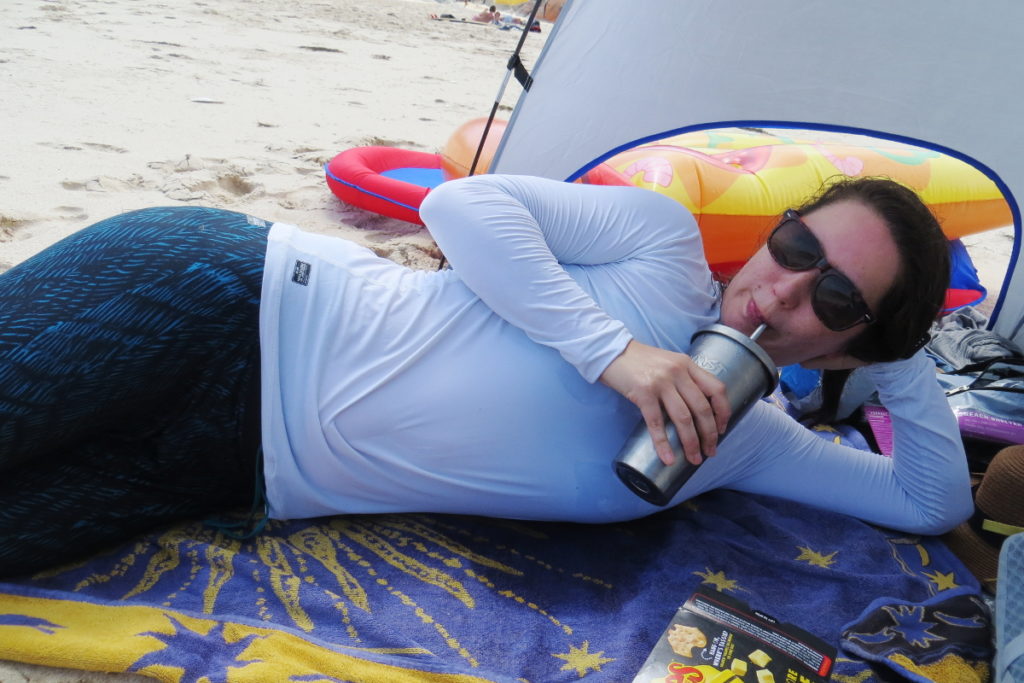 We did a bit of swimming. It wasn't super warm out so it took me ages to get in the water, but once I did it was alright. We had a lot of fun body surfing. Scott wishes he got a video of me doing a front flip while trying to surf on the inflatable pizza. Maybe he can draw a cartoon of it. That surprisingly didn't hurt my back at all.
PS what kind of skull is that?? It was pretty big!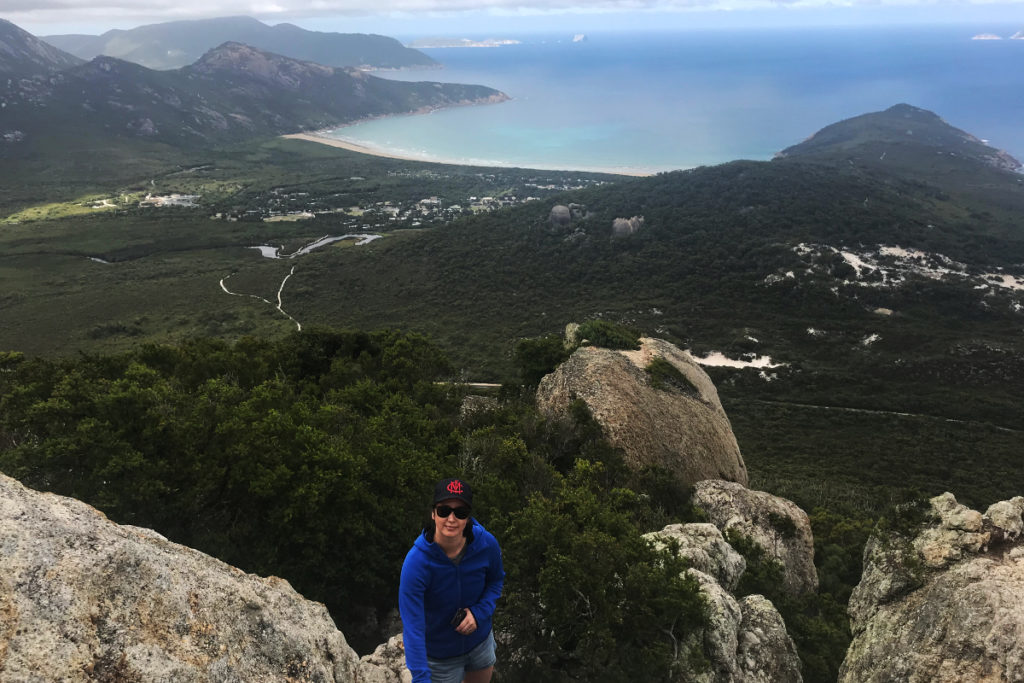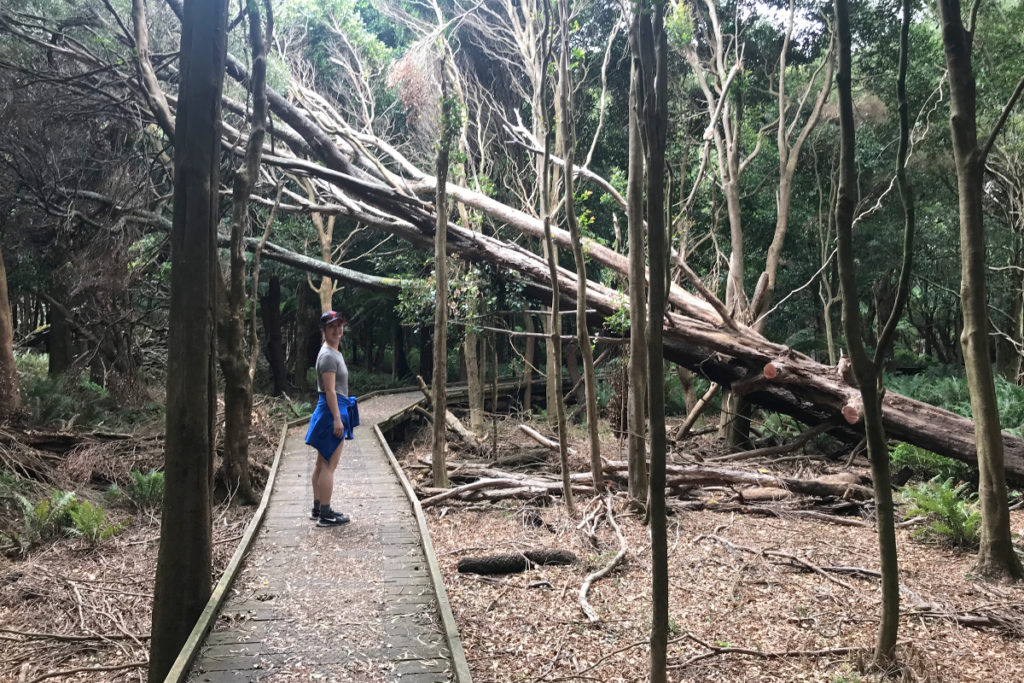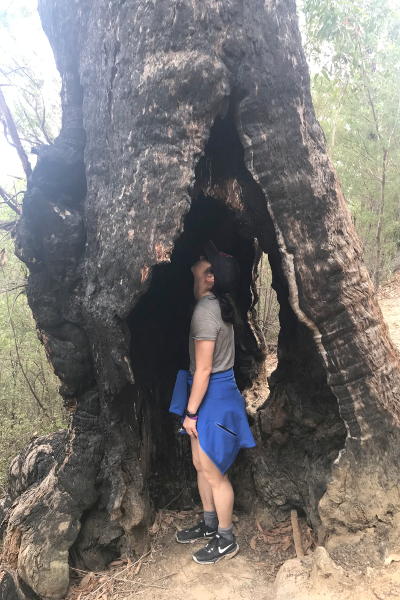 Finally my back/hips were back to normal so we hiked up Mt Bishop, and around the Lilly Pilly circuit (which was where I was trying to go that night we accidentally walked up the mountain). I liked the Mt Bishop hike a lot more than Mt Oberon because it was more like a trail instead of a road, through very nice forest. We saw a bush kangaroo and plenty of birds and a "brown lizardy thing" as I was mocked for saying on Instagram.
Now that we've really done Wilsons Prom, where should we go next summer??