There's this really cute Japanese-Korean restaurant near our house. We first noticed it because it was always still really busy on our way home from family dinner (RIP family dinner) at like 9pm on Sunday nights.
They've got laminated menus and a dude cooking everything on a tiny stove, it's cozy inside, and the waitress was very… honest. We'll definitely go back.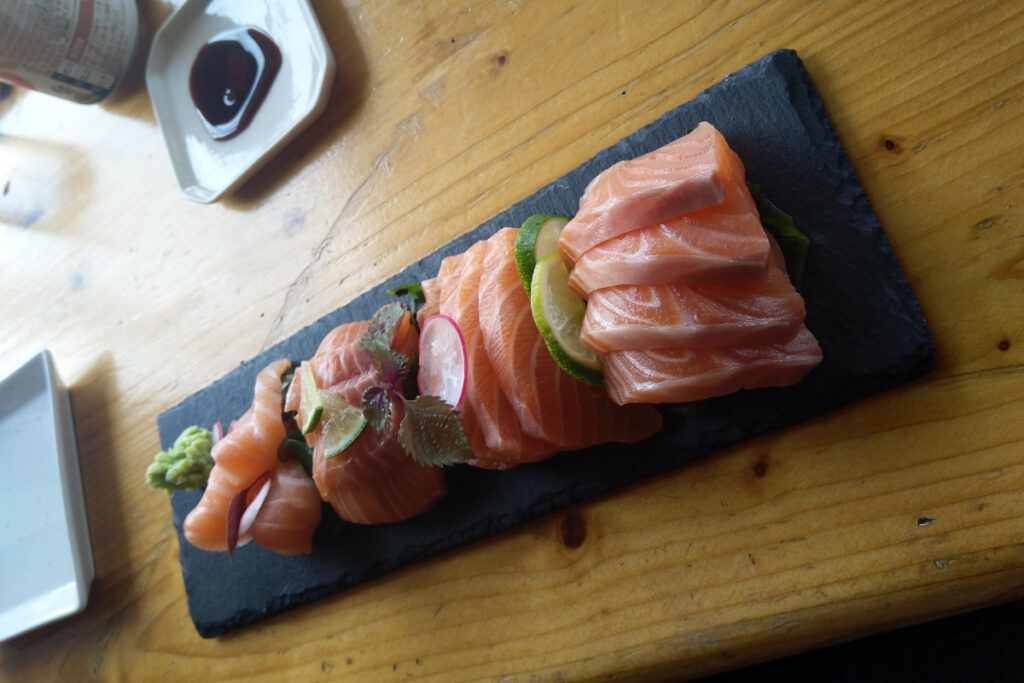 Salmon sashimi daily special. I love salmon so much.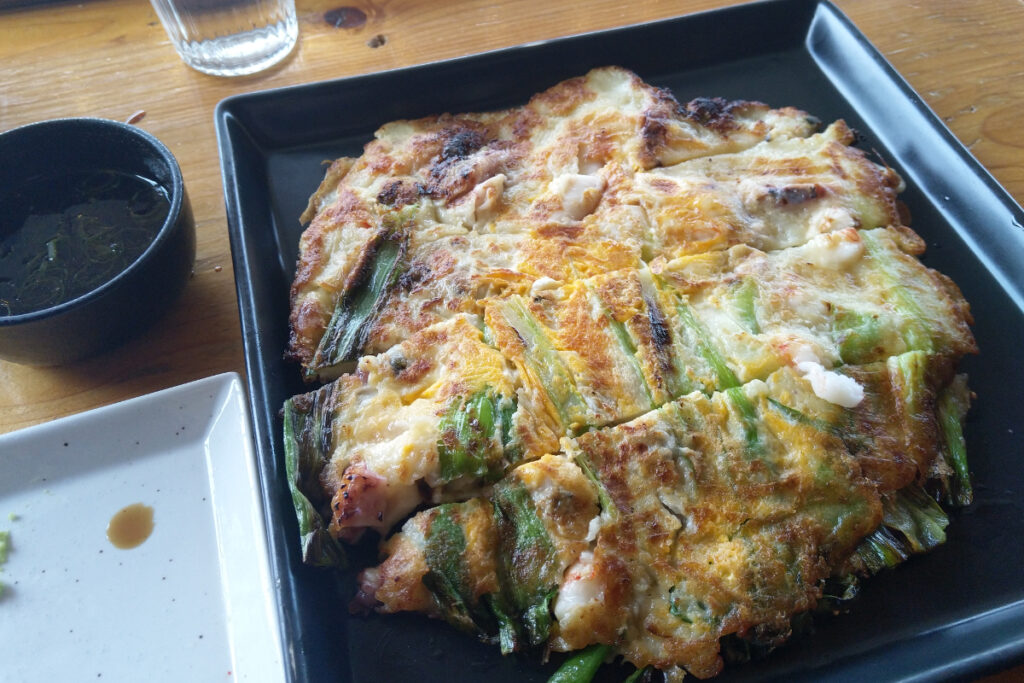 Seafood korean pancake. Very generous with the seafood, every piece had a big chunk of prawn, oyster, or squid.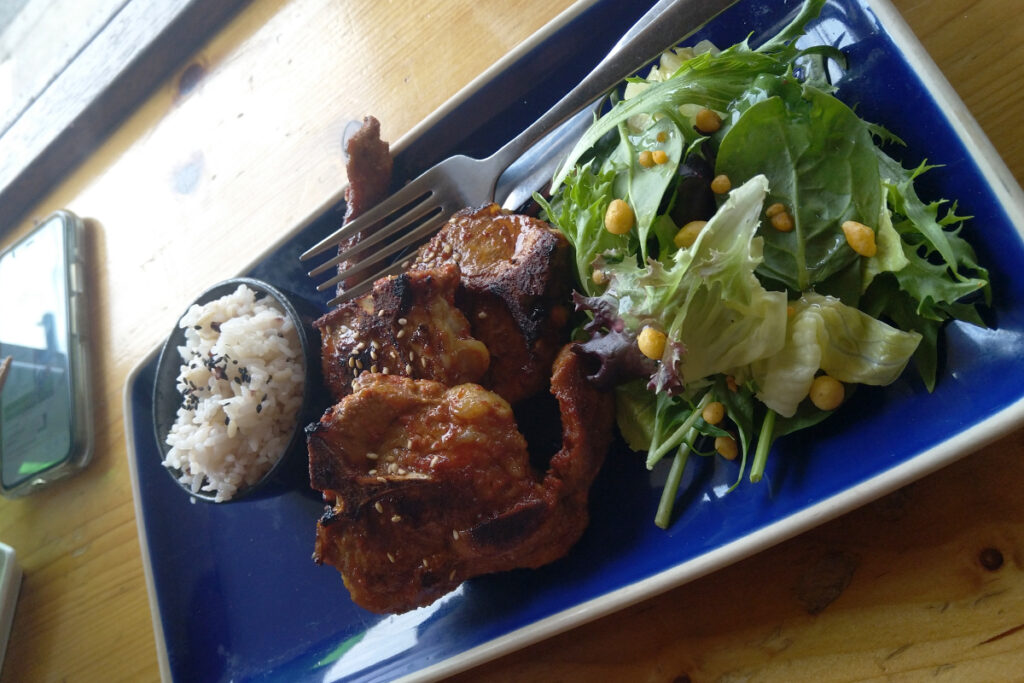 Scott had spicy bbq lamb chops. They weren't super flavourful but he still enjoyed his meal.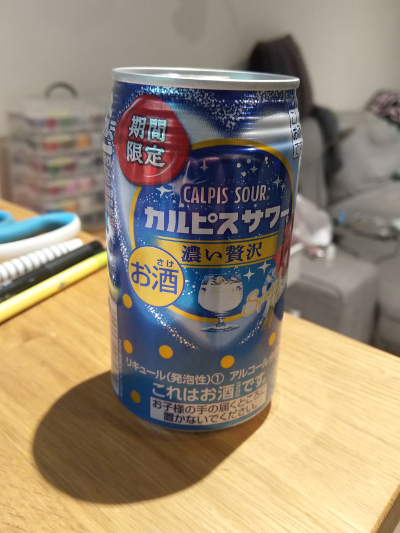 Alcoholic Calpico from their convenience store next door. I didn't know what it was going to be. The guy assured me it wasn't beer. Tasted great!