On Wednesday we went to Calypso water park. It was very cold (about 14ºC if I remember correctly), cloudy, and it even rained quite hard for a while. But a combination of warm water, a lot of stairs, and great company meant we still had an awesome day. There were NO LINES. I think the max time we had to wait was about 5 minutes, and really most of the time we just climbed right in. We got to try every slide, and lots more than once.
We climbed SO MANY STAIRS. It was especially apparent after climbing the new slide tower two times in a row with no breaks. Rosemarie calculated that we climbed the equivalent of about 170 stories throughout the day! OMG! No wonder my legs were all wobbly.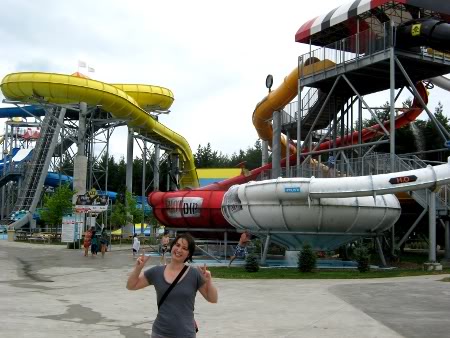 Mandatory water park shot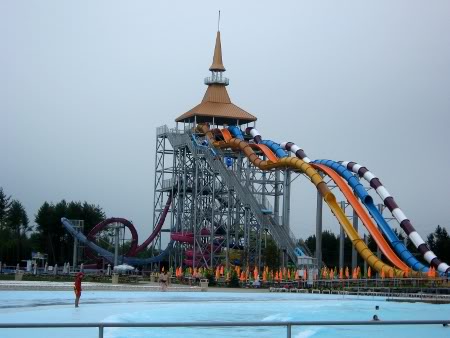 The new waterslide tower. 10 stories tall!!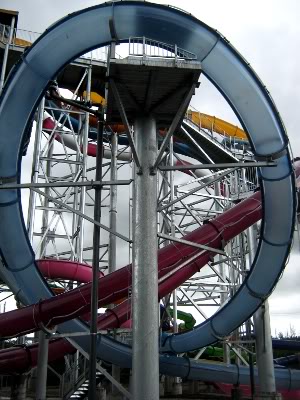 AQUALOOP!!!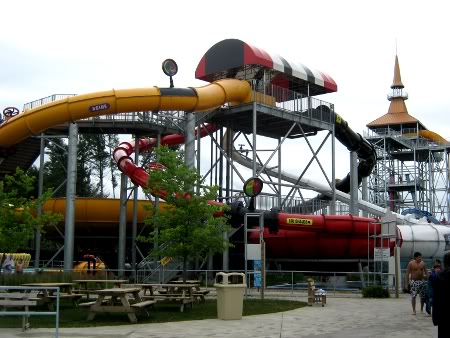 4 toilet slides (2 with tubes, 2 without)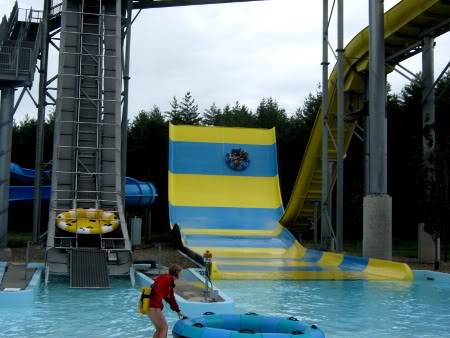 Family slides are the best slides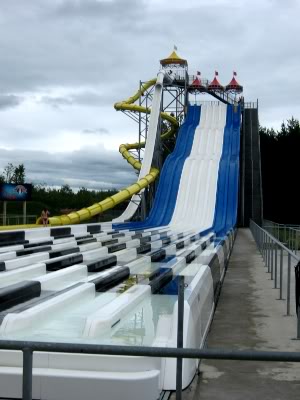 Mega racing, and two mega wedgie inducing slides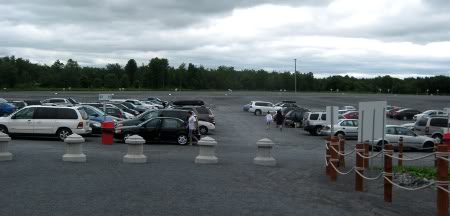 The park was soooooooo busy. Haha
Oh and the lazy river, kids play area, and crazy wave pool were also awesome. We went in those about every 4 slides or so to warm up.