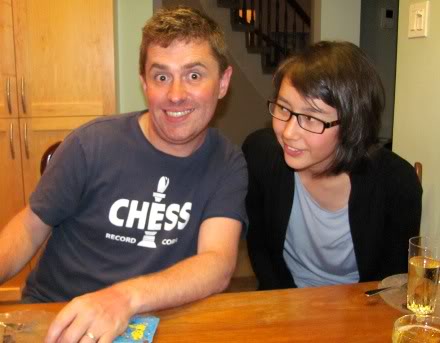 THURSDAY did errands and packed up and sorted a lot of stuff from my old room. Scott and I made banh mi for dinner and then we rushed off for games night at the Haberl's house.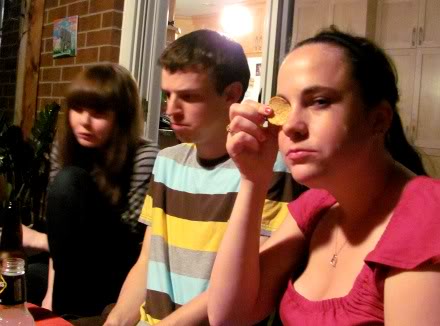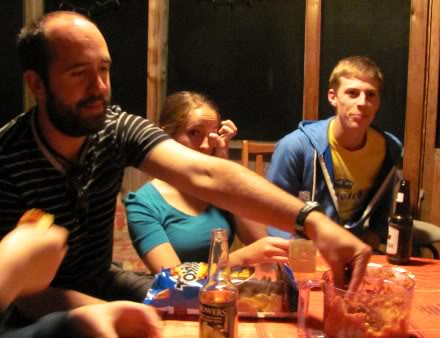 Tons o' games. Tons o' friends. Homemade salsa (thanks Natasha!) and beer and cider and champagne.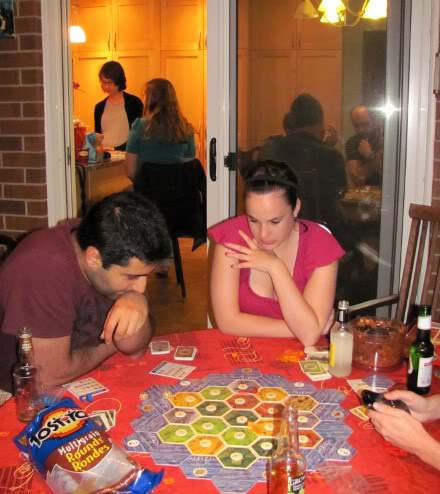 At one point we had THREE simultaneous games of Settlers going on. Awesome.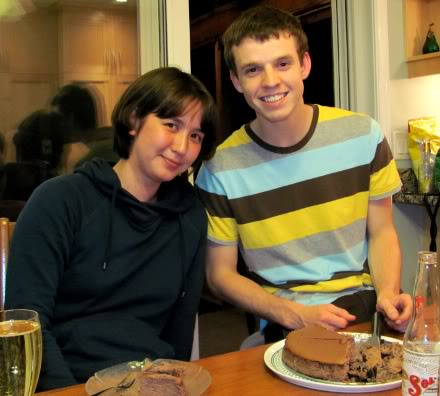 There was also birthday cheesecake for David and I. :D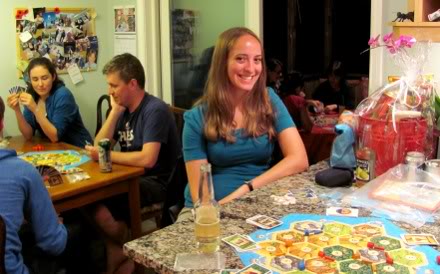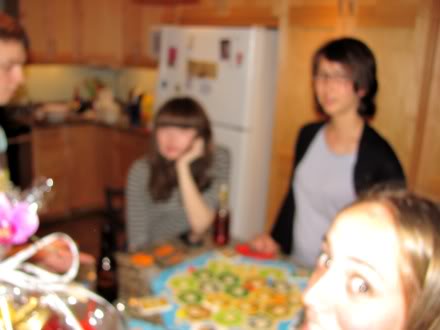 Finished the night off drinking games and beer pong and then crawled up to (the ultra comfy) bed.
It was a really fun day. I especially like that all my friends are becoming friends with each other too! Thank you Monica for planning it.
Next morning I didn't feel that great but we had to come home fairly early to catch dad and Kate to say goodbye before they left for the cottage. We did a little more box sorting and C-Day planning and then Rosemarie, Scott and I bused downtown for Canada Day. Stay tuned for the next entry!