June 8th – June 13th, 2016
After Barcelona we headed to Carcassonne, France. We may have picked the destination based on a certain family favourite board game. Coincidentally, Scott's cousin Shaun (and Karen and baby Archie) were visiting there too at the same time. It's always fun to hang out with some familiar faces in a foreign country.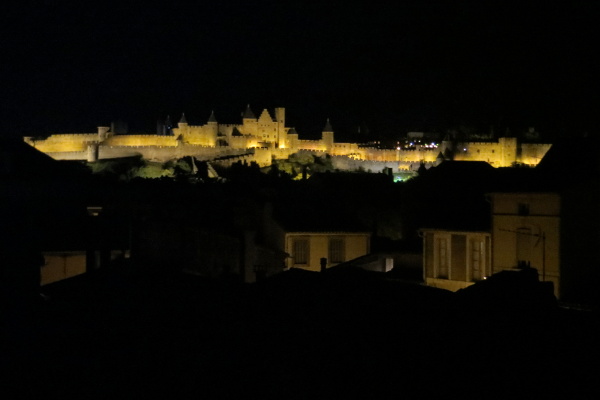 The view of the fortified city of Carcassonne from our AirBnb.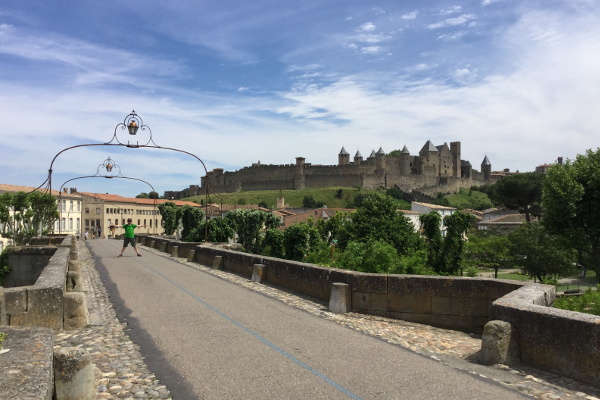 Scott claiming a road.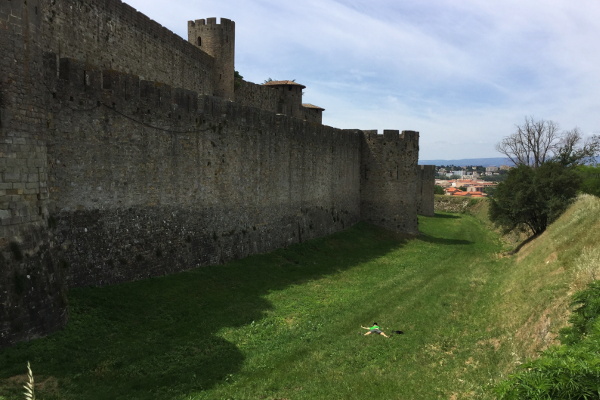 Scott claiming a field.
He actually ended up with a super itchy rash that lasted for a couple days from lying in this grass. Worth it tho??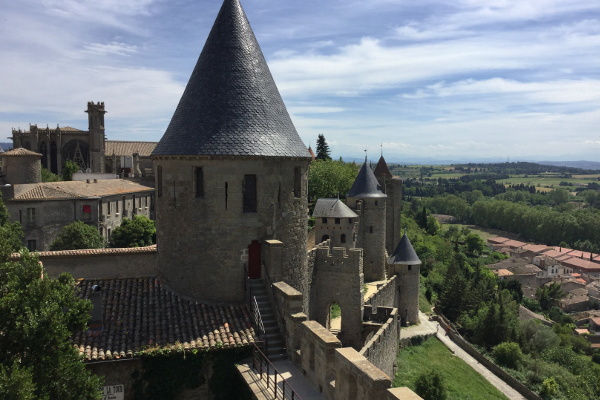 The castle was really cool. You can go into a lot of the buildings, and walk along the rampart. There are murder holes and draw bridges and all sorts of other medieval goodness. I had just finished reading Pillars of the Earth so everything was extra interesting to me.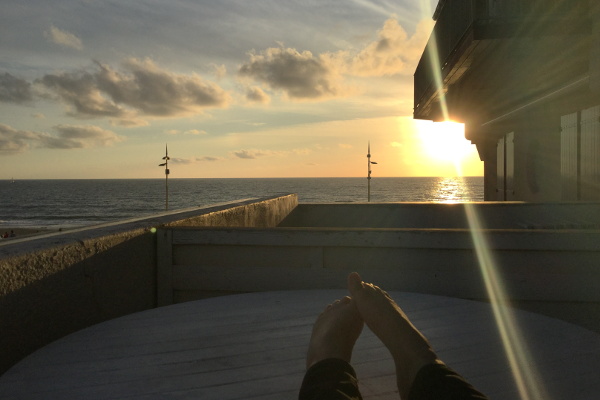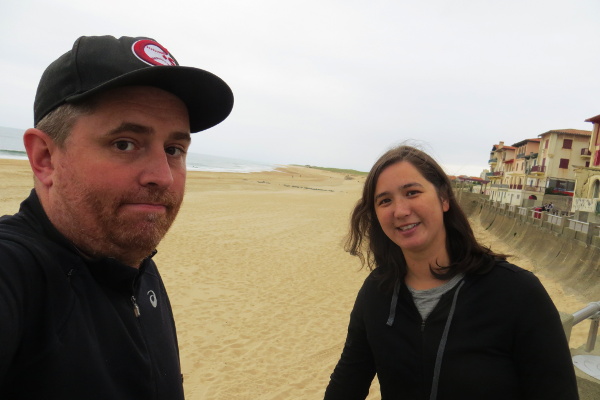 After Carcassonne we went to Hossegor, a surfing town on the West coast of France. I had organized it to be a nice beach holiday weekend but never actually checked the weather report. It was like 10 degrees and/or raining the entire time we were there. Doh. Instead of swimming I spent a lot of time playing Roller Coaster Tycoon 3 on my iPad, and Scott watched a lot of the UEFA Euro.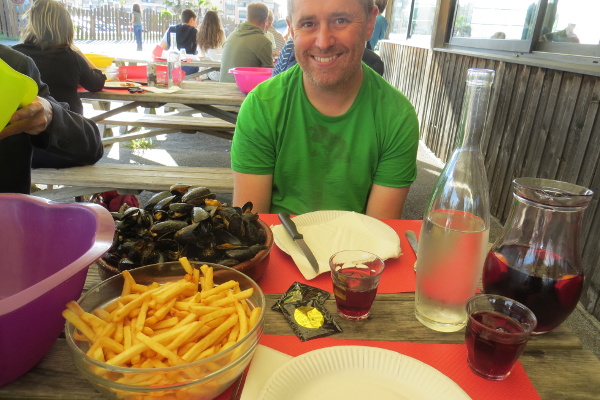 Both Carcassonne and Hossegor had pretty good food. Salads with goat cheese. Duck cassoulet. Giant platters of mussels and fries. Woodfired thin crust pizzas. Giant hamburgers on the beach. CHEESE. Croque monsieurs. Baguettes with Nutella. Local strawberries. Sangria. Cheap tasty house wine.
Too bad it was the last yummy food that Scott would be able to eat…