We had a really busy January. I thought life would slow down after Christmas but it did not. I feel like I've barely been home at all over the last month and I've been perpetually 15 minutes late for everything.
Last year I would go months without getting called into work, but I've now been called in 7 times in the last 6 weeks. Insane. But insanely good for our bank account!!
Anyway we're on holiday now though so it's ALLLLLL GOOOOOD.
Cassia and baby Cedric came to visit the other weekend. I was a bit unsure how the visit would go since it was the first time we've had a baby guest, but it ended up good! Cedric is 6 months old and requires a lot of bouncing. Between the bouncing we went out for brunch, played Ticket To Ride, went to the Camberwell Sunday Market, went to the city to shop at H&M and Uniqlo (they don't have those in Adelaide), made pizza, drank milkshakes, and of course lots of catching up chats.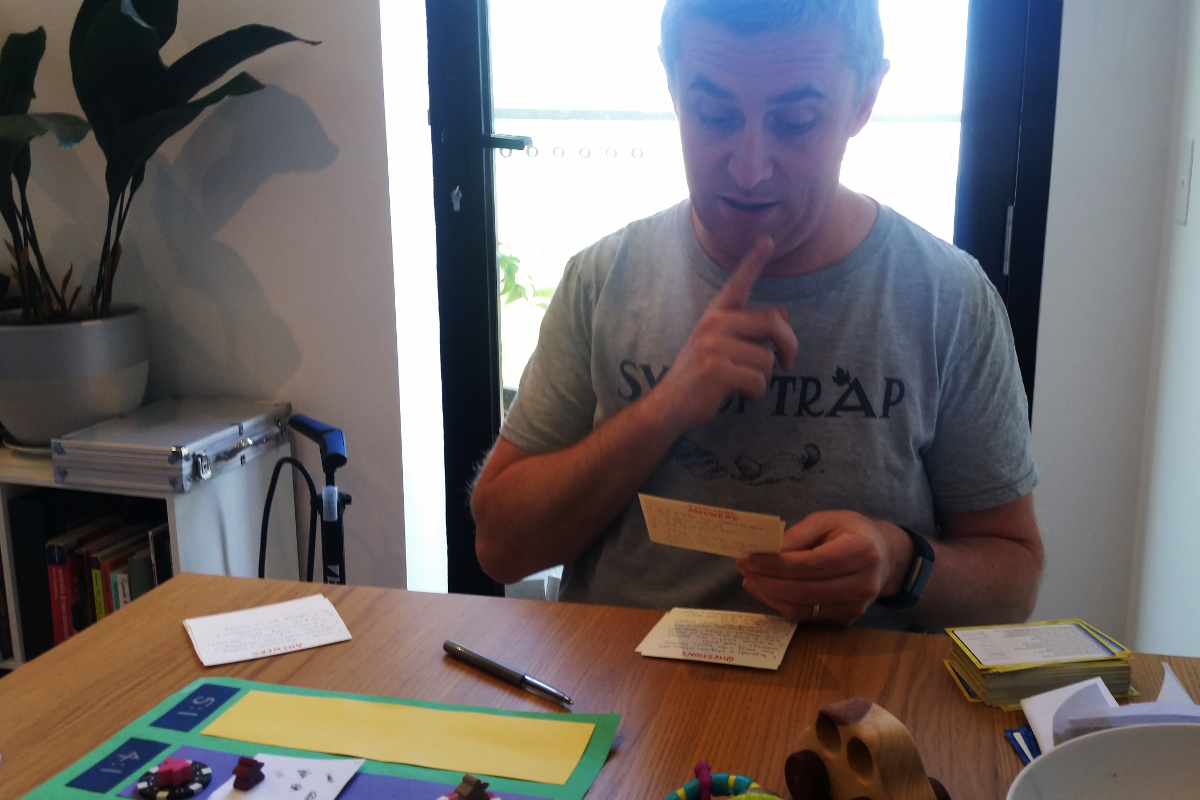 We played the present Rosemarie gave me for my birthday.. (mostly) Canadian themed Wits and Wagers cards! They were fun although we had some questions… for example, does the surface area of the worlds largest pizza account for the top and the bottom?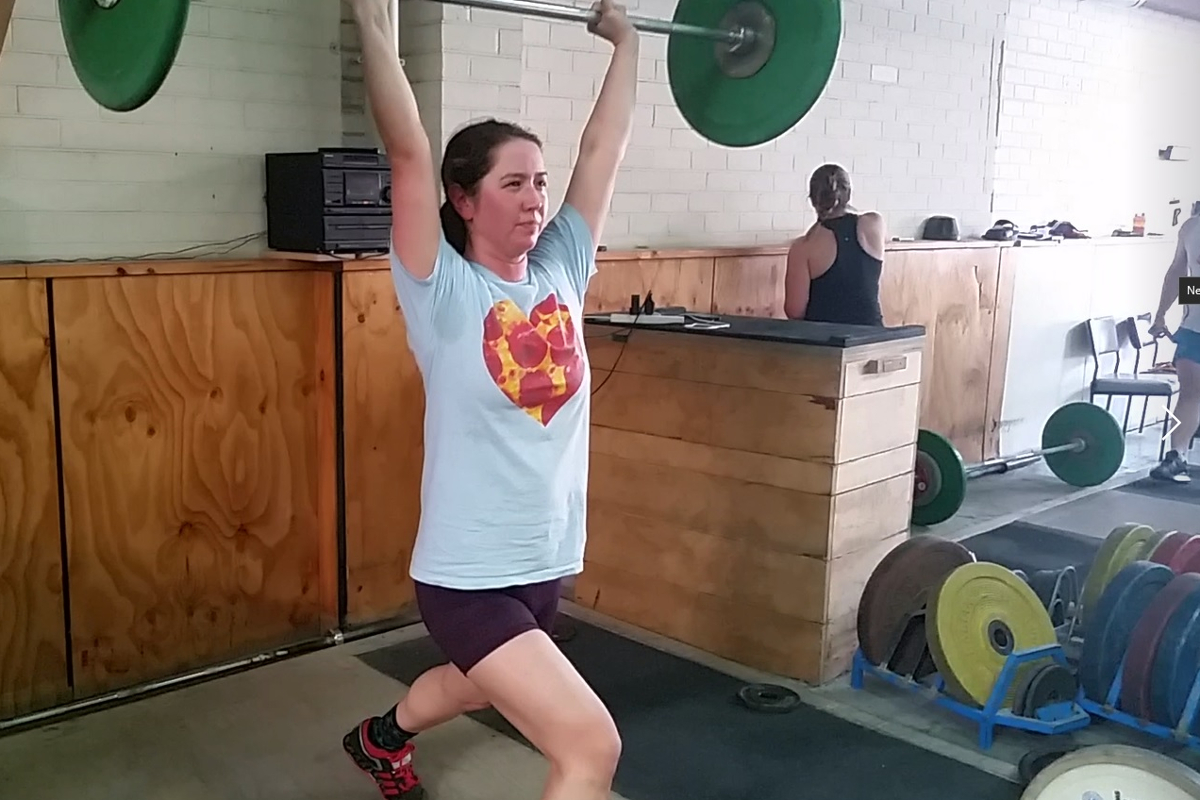 Weightlifting is going ok. I got told a new cue a couple weeks ago which has made some things click finally, although I'm still terrible and weak AF. Don't know if I'll be able to lift in Korea at all though so maybe I'll forget everything. :/ If things go ok when I get back though I will do another competition in March, the Victorian Weightlifting Open. We'll see.
Sailing has been fun. They're slowly giving me more things to do as I get more comfortable on the boat again. Although last week I tried to help by loading the winch, but I did it wrong and caused an override and we came in (extreme) last place in the race. We almost had to cut the rope. It was real bad. They're probably glad to have a couple weeks without me haha.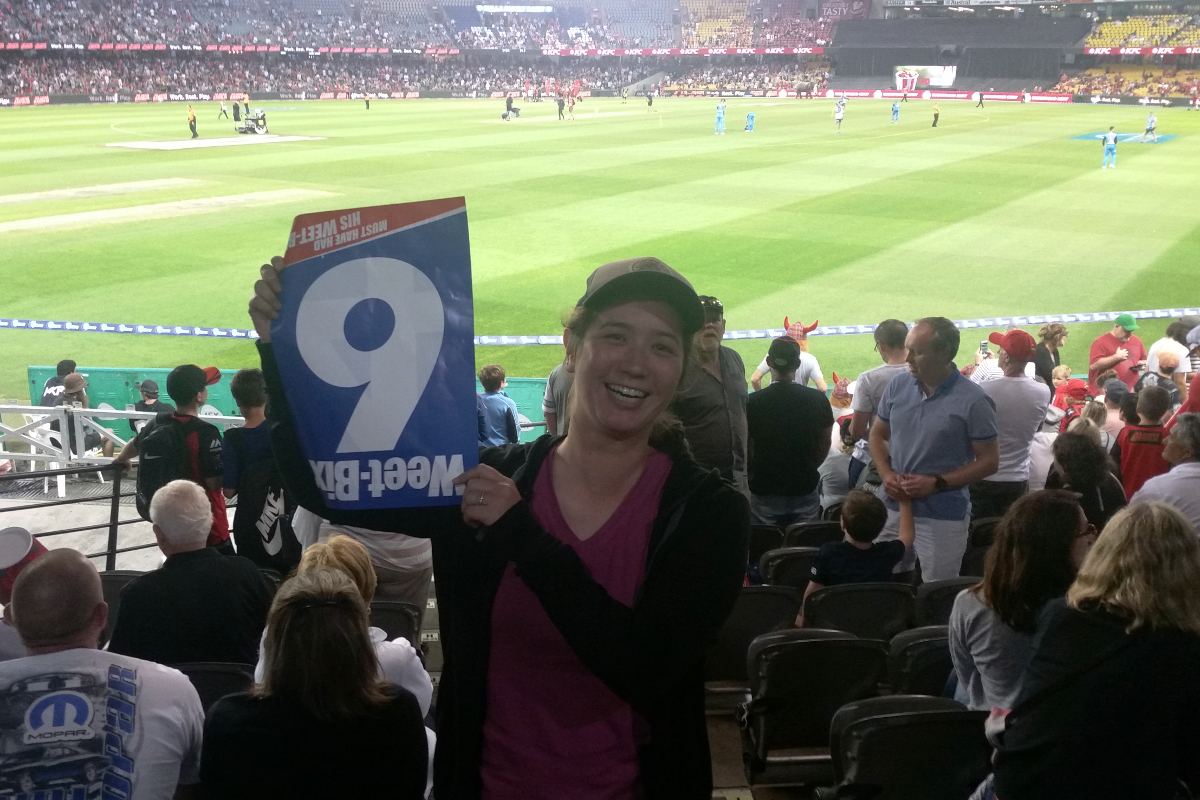 Scott and I have started a new thing where he is supposed to plan something for us to do once a month. Last month he organized a night out at the Big Bash League. I am slowly figuring out cricket. I actually don't mind big bash because it plays at a pretty good pace and they try more exciting shots. However the game we went to turned out to be more of a Medium Bash and was kinda dull. Melbourne only hit one 6 (and no 9's hahahahahah).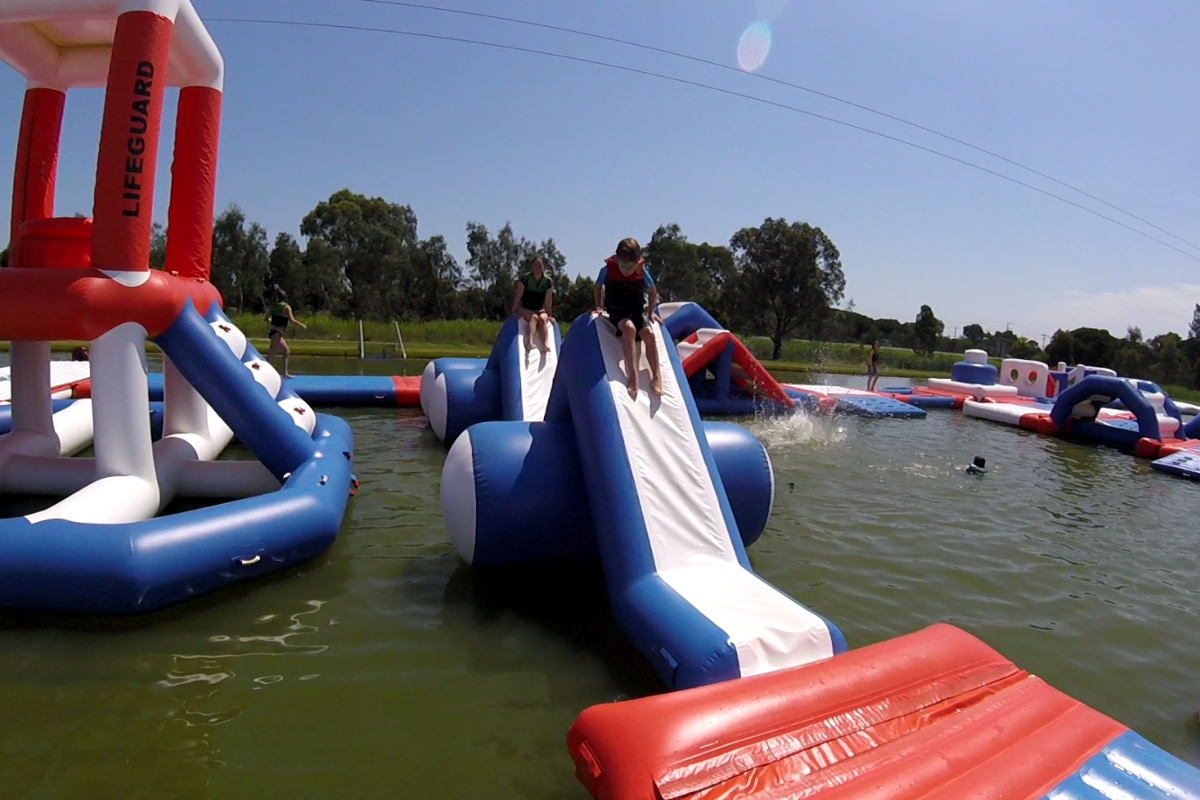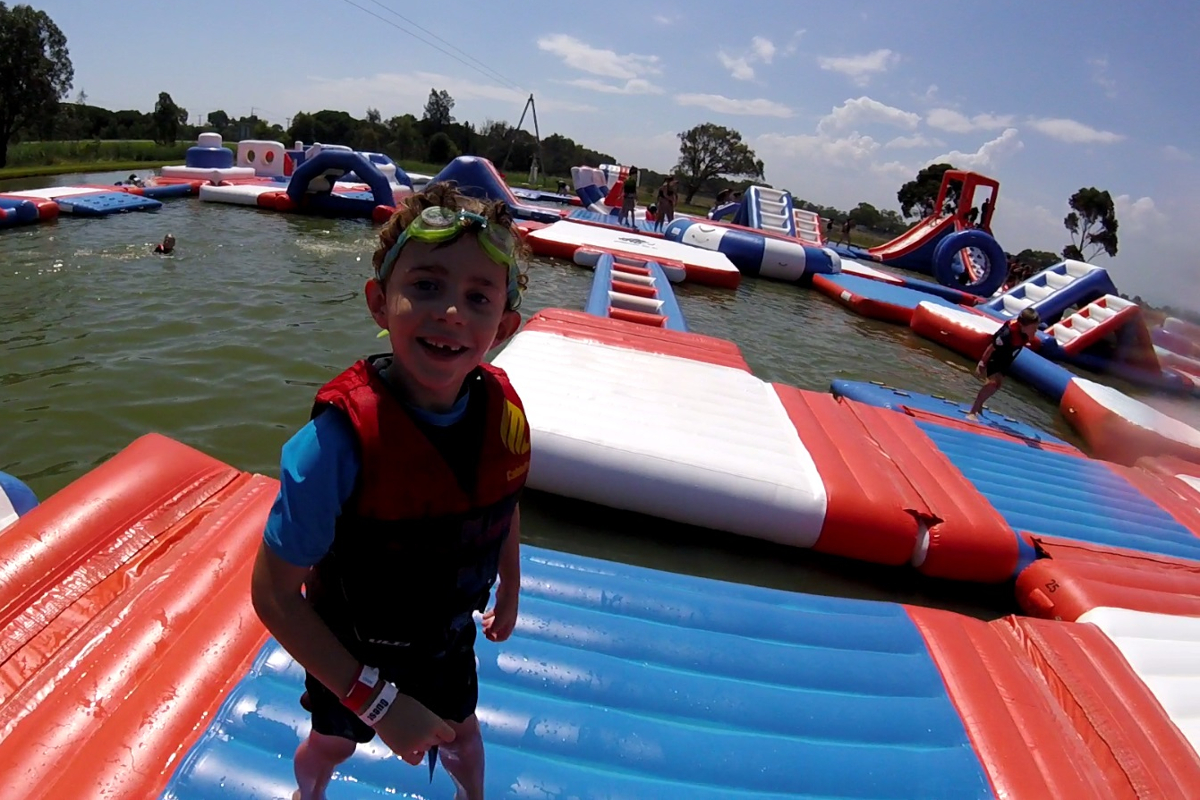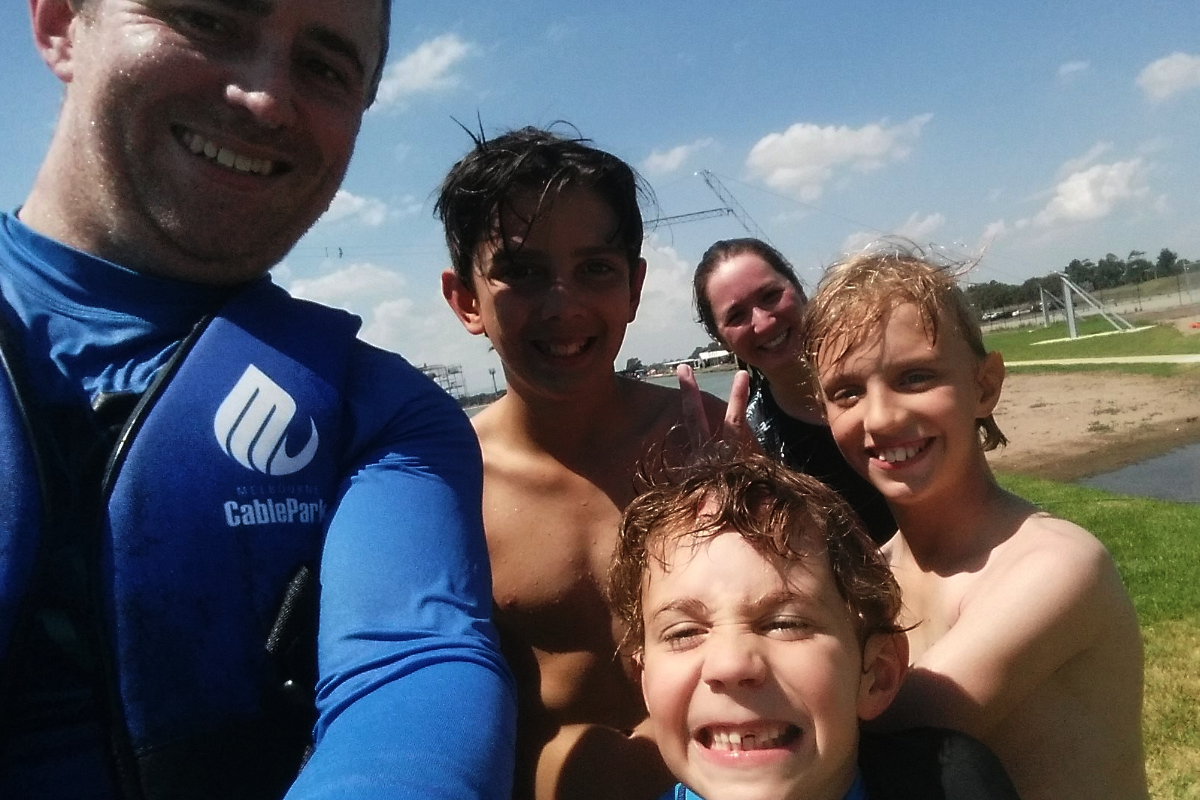 Da boys cashed in their Christmas present voucher from us, which was to take them to the Aquapark at Melbourne Cable Park. It was really fun! Although Scott and I struggled to keep up with them, haha. I also feel like I pulled Seth out of the water about 900 times. The next day my arms were so sore!! We got slurpees after and no one hurt themselves, so I would consider it a success all around.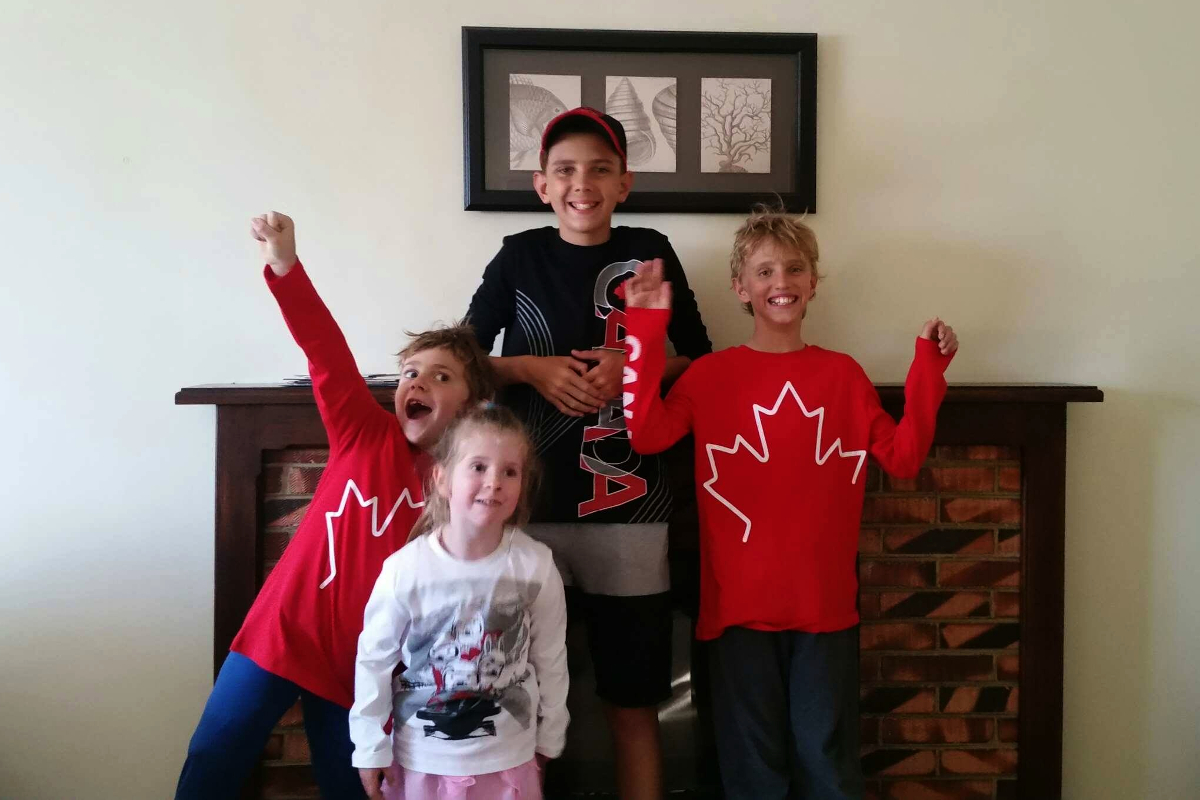 Kate sent over a whole bunch of Canada Olympic gear for Scott and I, and all the kids. They are very ready to cheer for Canada starting next week!!
Scott and I leave tonight!! We're stopping in Sydney to see Jess and Rae and Ben Folds, and then we fly to Seoul on Wednesday. Rosemarie will arrive on Thursday. :D :D Back in two weeks (unless we get nuked).
I've been asked to write out a list of what we are going to so you can look for us on TV. I apologize if there are any mistakes… time zones are hard. Look for the Aussie-Canadian duo! I'll try to post on Facebook or something about what we are wearing on the day. I'd guess that it will be easiest to see us at skeleton, but who knows.

All for now. I'll probably be posting the most on Instagram while we're away. #instagramthatshit
GO CANADA GO! AUSSIE AUSSIE AUSSIE!