We swung by Sydney on the way to Korea to visit Jess, Rae and Felix, Ben Folds, and Reynold's dessert bar, all in one day.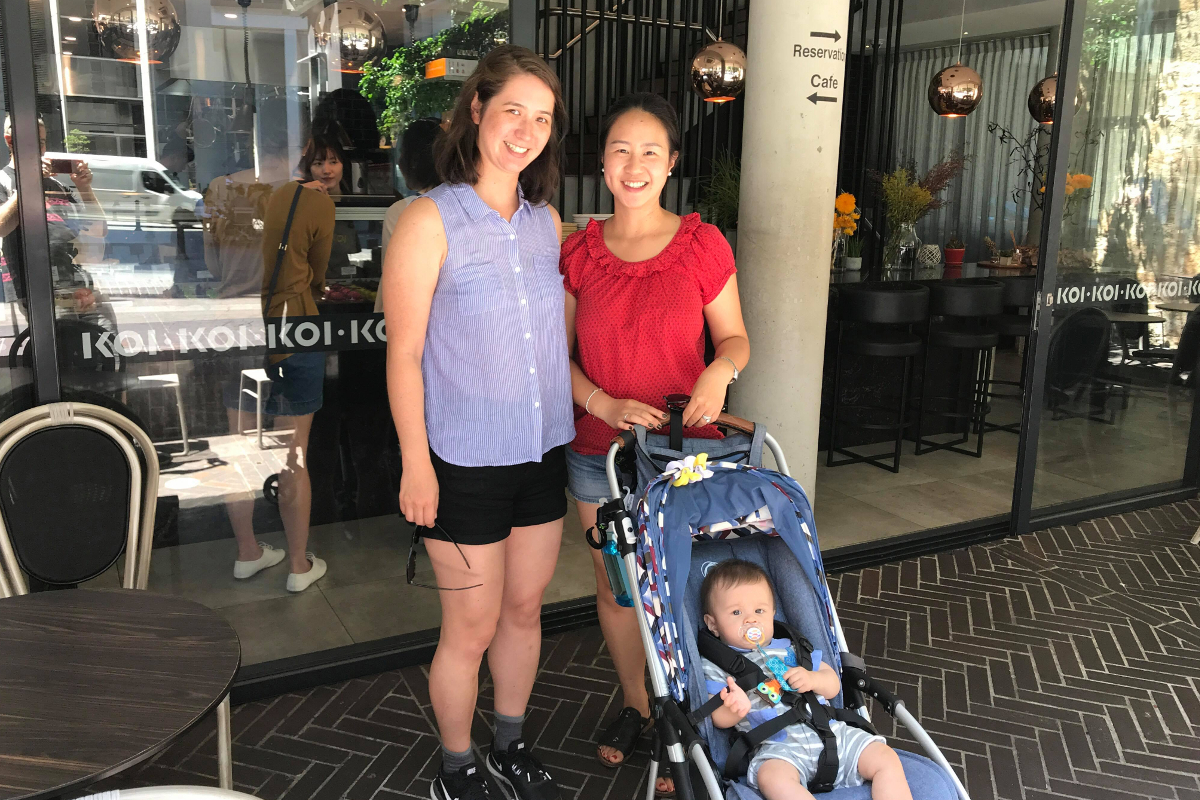 Always nice to catch up with Rae. And we finally got to meet Felix, who is very close in age to Cassia's boy. I forced them to meet us at Koi Dessert Bar, even though Rae doesn't really like sweet things, hahaha.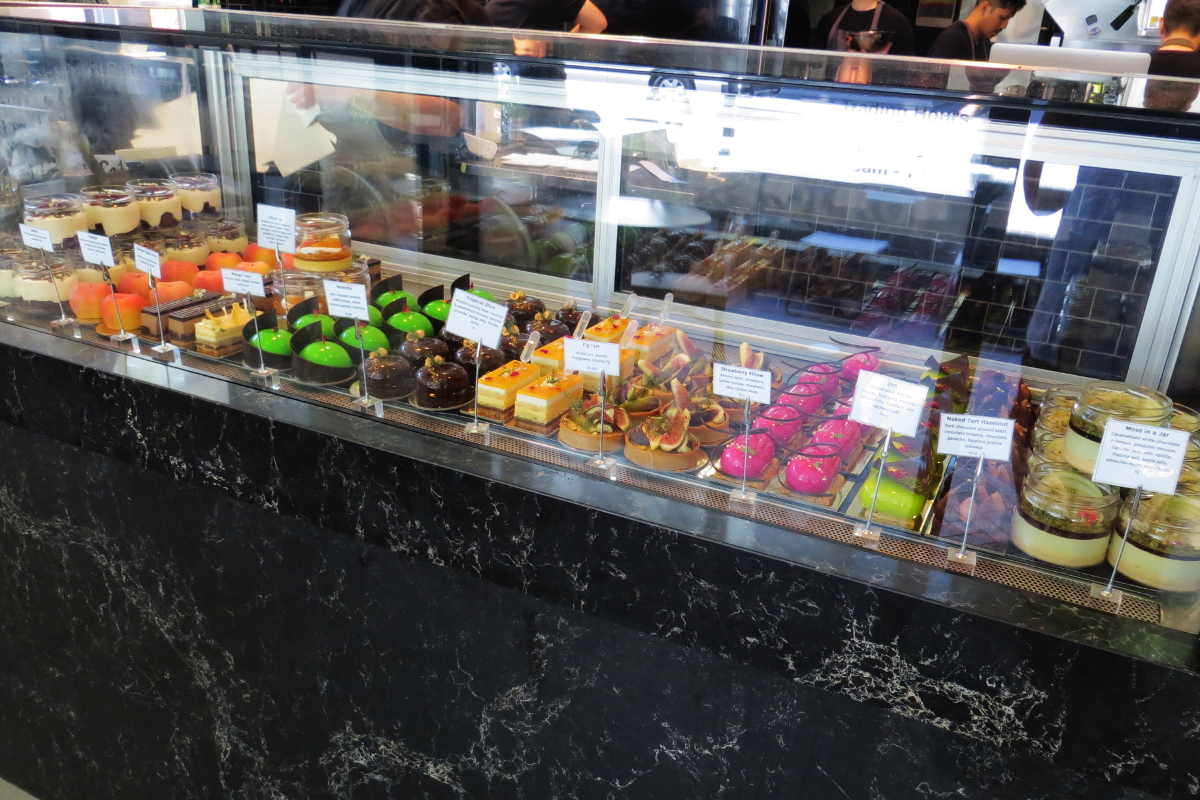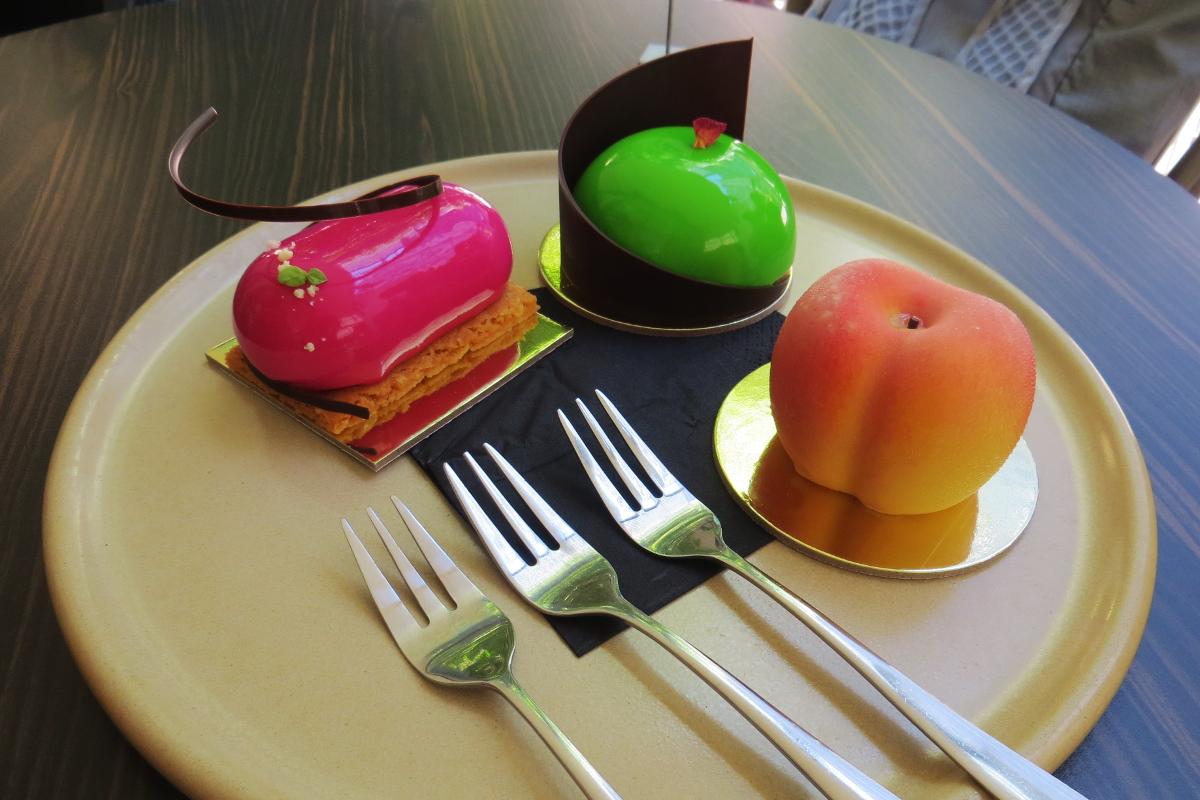 Strawberry Pillow – almond sable, strawberry lychee mousse, strawberry jelly, lychee slices
Mango Yuzu – almond sable, mango mousse, yuzu curd
Peach – white peach mousse with sudachi fruit
They were all nice, although all very similar, since they were all fruity and soft. Forgot to take a picture of the insides, oops. The mango yuzu one was Scott and my favourite. I chose the peach one purely because it REALLY looked like a peach. Ended up being my least favourite. Next time I will try something chocolatey I think. Reynold is currently doing a pop-up in Melbourne so maybe it will happen soon actually.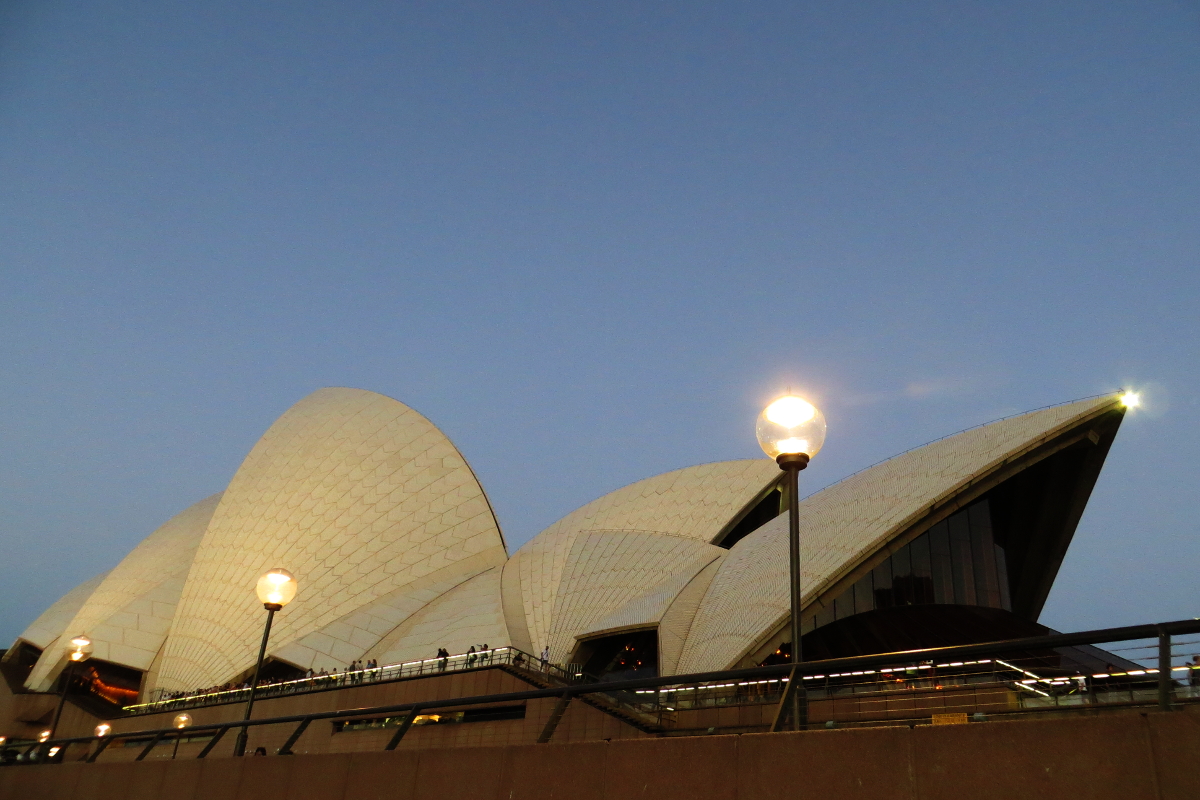 The Ben Folds concert was at the Sydney Opera House, which I was very excited about. How iconic! Jess came too but we apparently took no pictures of ourselves, doh.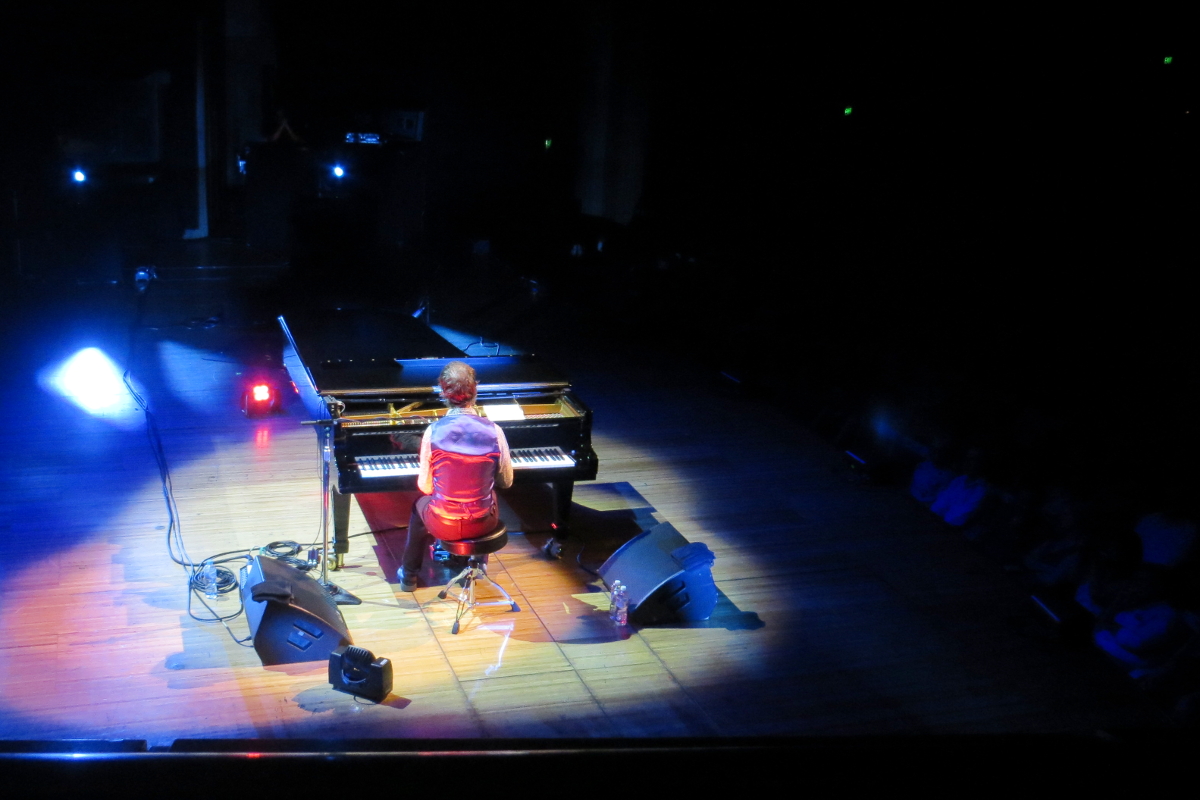 The concert was AWESOME. I wasn't sure about our seats because although we were in the front row, we were directly behind him so I thought we might ONLY get to see the back of his head. But he waved back at me when he first came in (we're pretty much BFFs now) and turned around slightly when he was chatting (LOTS of chatting!), and we got to see his crazy hands and crazy feet really close which was neat. So many forearm keyboard bashings!!!
The first half was just a normal set, including some old favourites like Annie Waits (which we happily did the claps), and songs that I had never heard before like Phone In A Pool. He told lots of stories and jokes. When he started playing You Don't Know Me I turned to Scott and said "this is a DUET, how is this going to work??" but then the audience just did all the Regina Spektor parts and it was great!!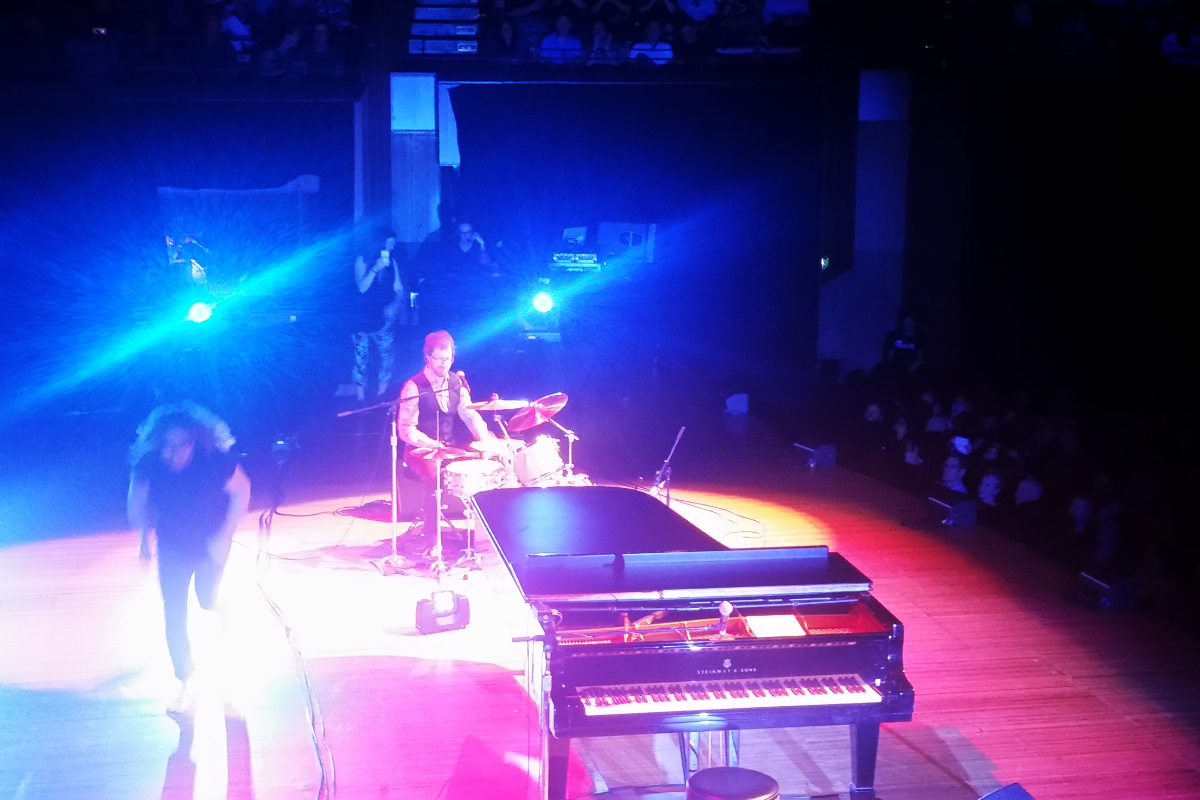 Then he started transitioned to drums and Tim Minchin literally RAN on stage. Everyone went nuts!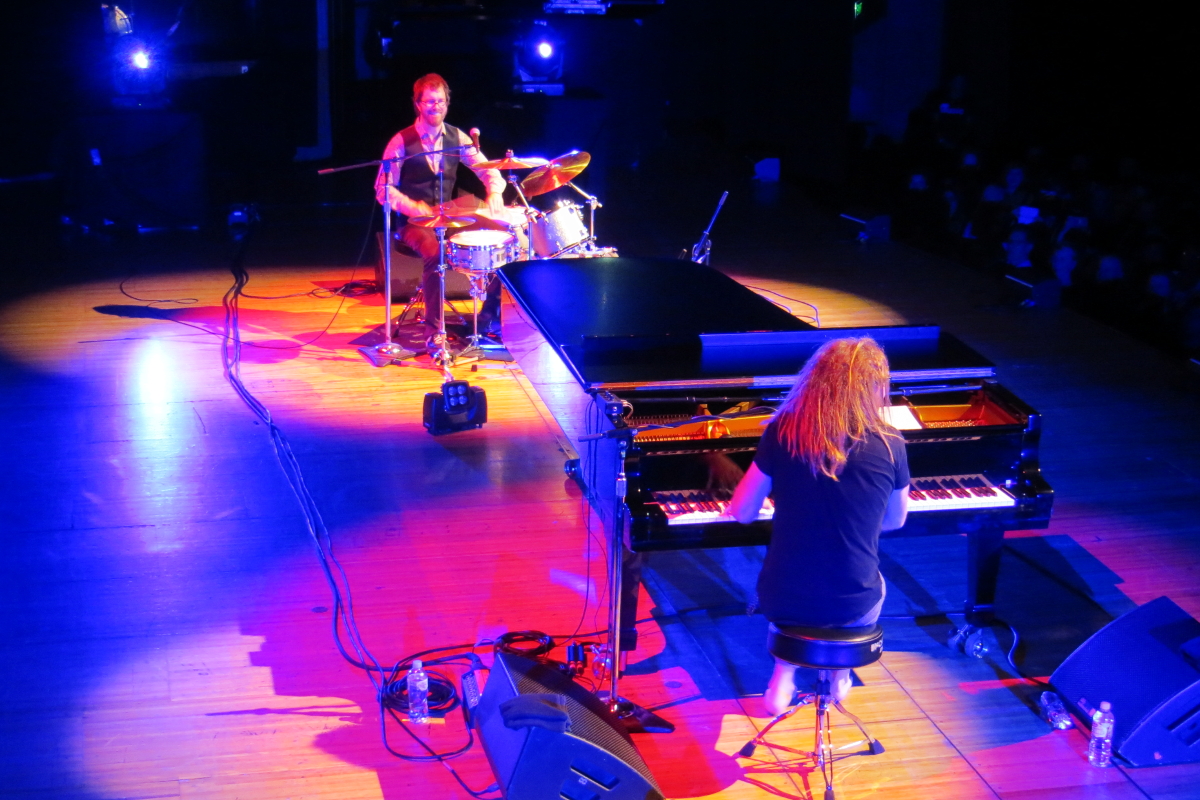 They played One Angry Dwarf and 200 Solemn Faces together while everyone was cheering and singing along. So fun. Tim is also a master pianist.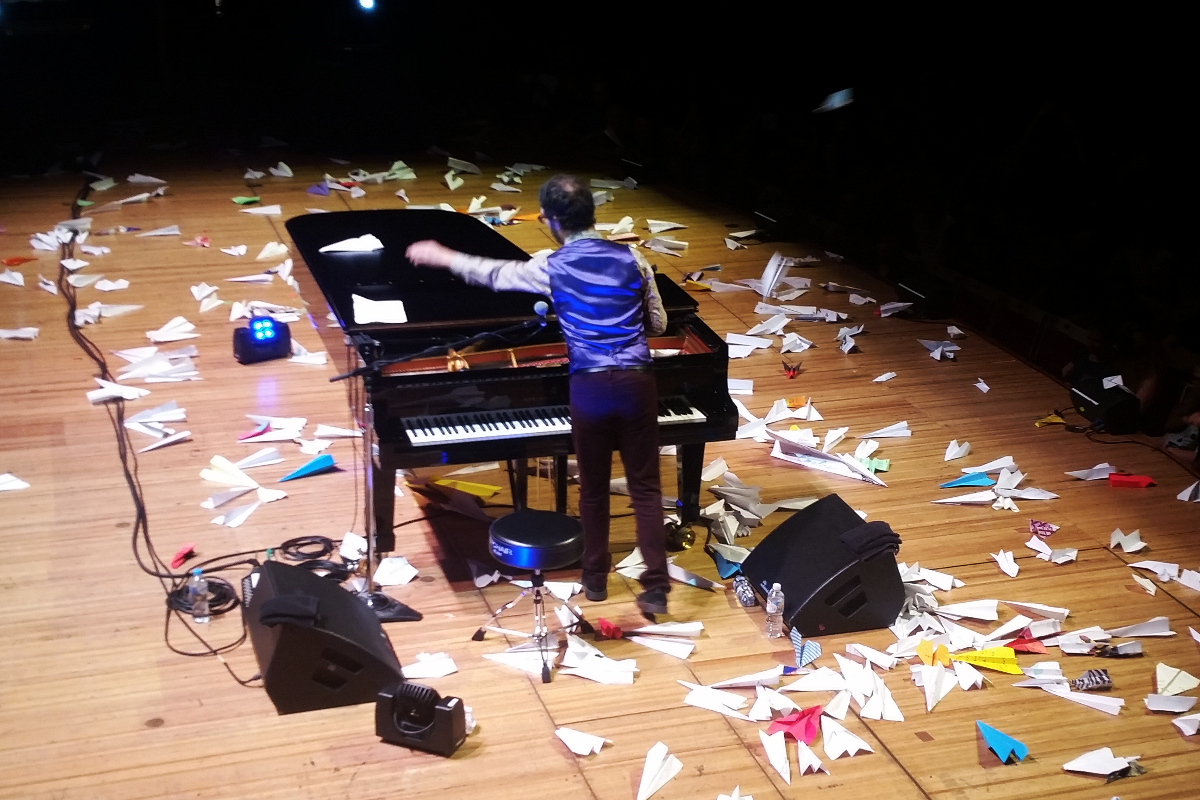 Then for the second half we were supposed to write our requests on pieces of paper and all together throw them on stage. FUN! I requested Dr. Yang which actually hit the piano and landed near his feet, but he didn't pick it up. :( Anyway he would pick up an airplane and play it no matter what (unless it was something he already played, or something he didn't know), ten times. So awesome.
There were some pretty standard requests, like The Luckiest, Lullaby, and Emaline, although some were a bit more obscure and he couldn't remember the words so he had to improvise some parts haha. Lots of Ben Folds Five songs. My favourite was Underground because it's a four part harmony and we all had to get real involved.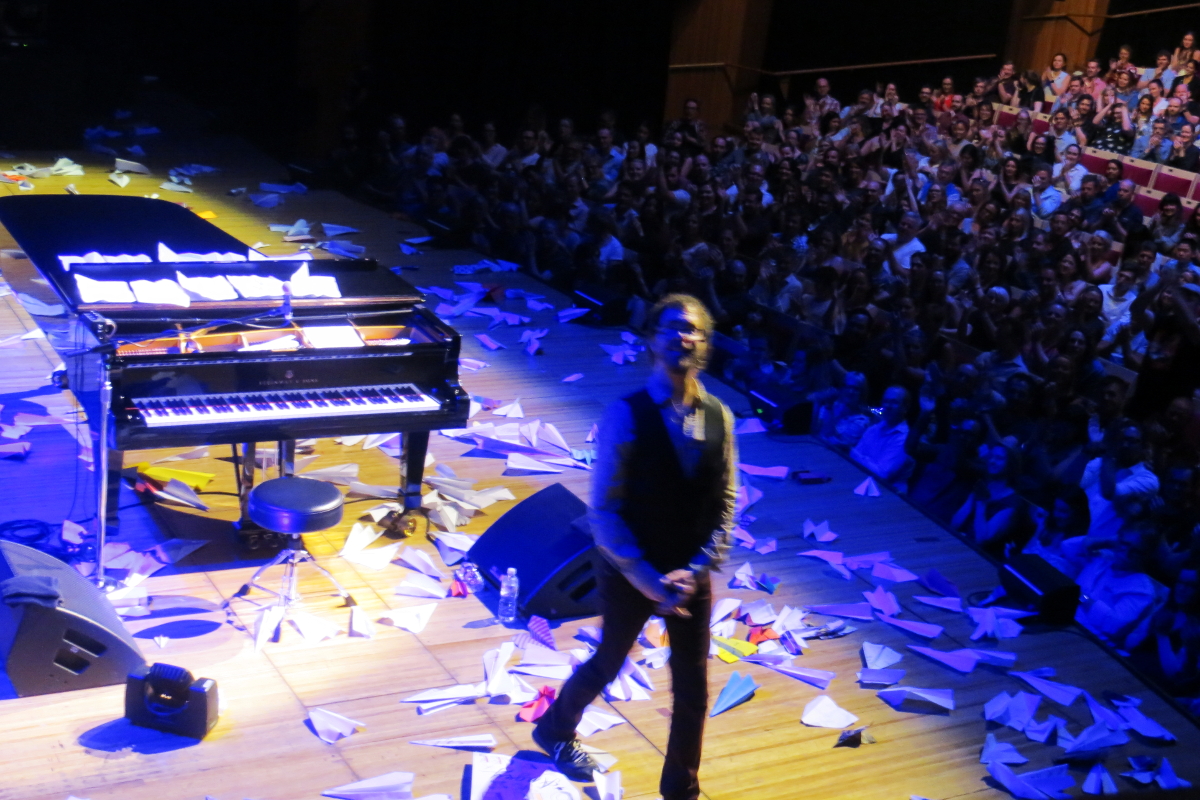 On his way out. Although he even came back to play an encore, which apparently is rare for this tour! So we got to hear Army too before having to leave.
All in all, 10/10 concert experience. Would Ben Folds again in a heartbeat.