Part 1 here.
Spoiler: It didn't really work out.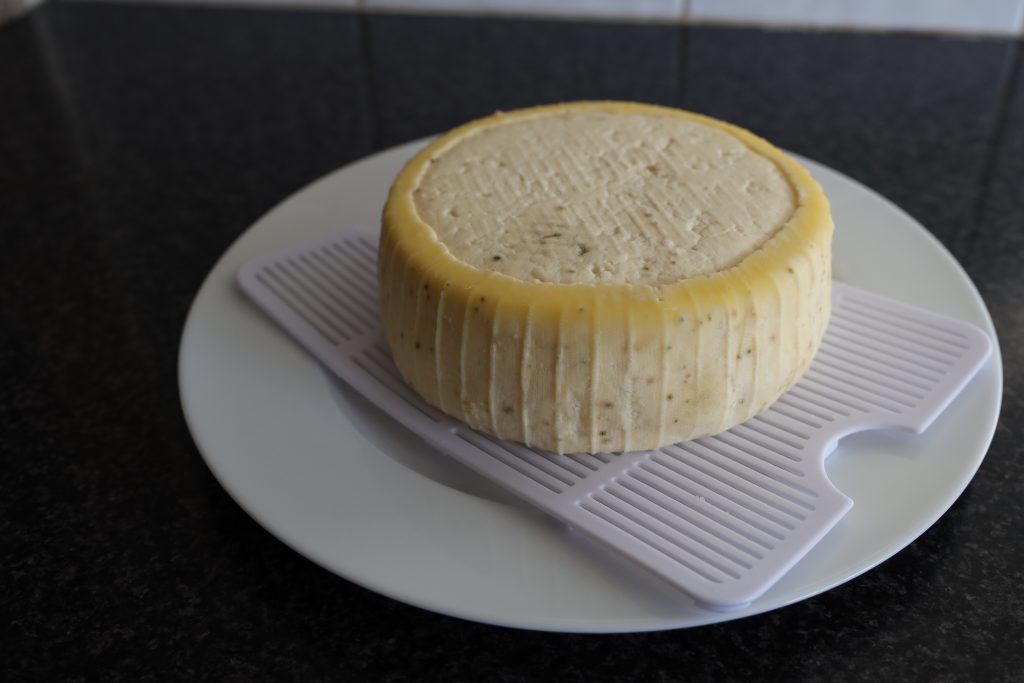 We were supposed to let the cheddar dry out on a mat for a week, flipping it twice a day. It started out ok but then suddenly developed a lot of black and white mould spots. I consulted cheesemaking reddit and they told me our house is too humid. I suppose we already knew that but didn't realise it would be such a problem. They said we could scrape off the mould and continue on.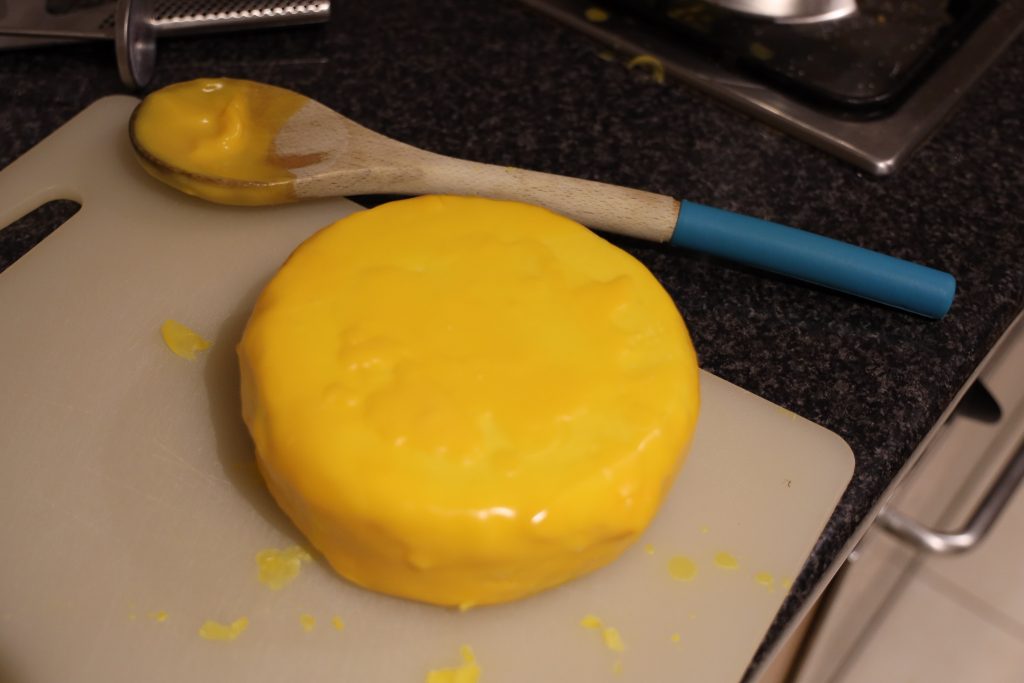 Waxed cheddar. Waxing was… an ordeal. Ask Scott about it. Then we just left it on a shelf for 5 more weeks. Sometimes a few drops of liquid would come out of it. Probably not a very good sign…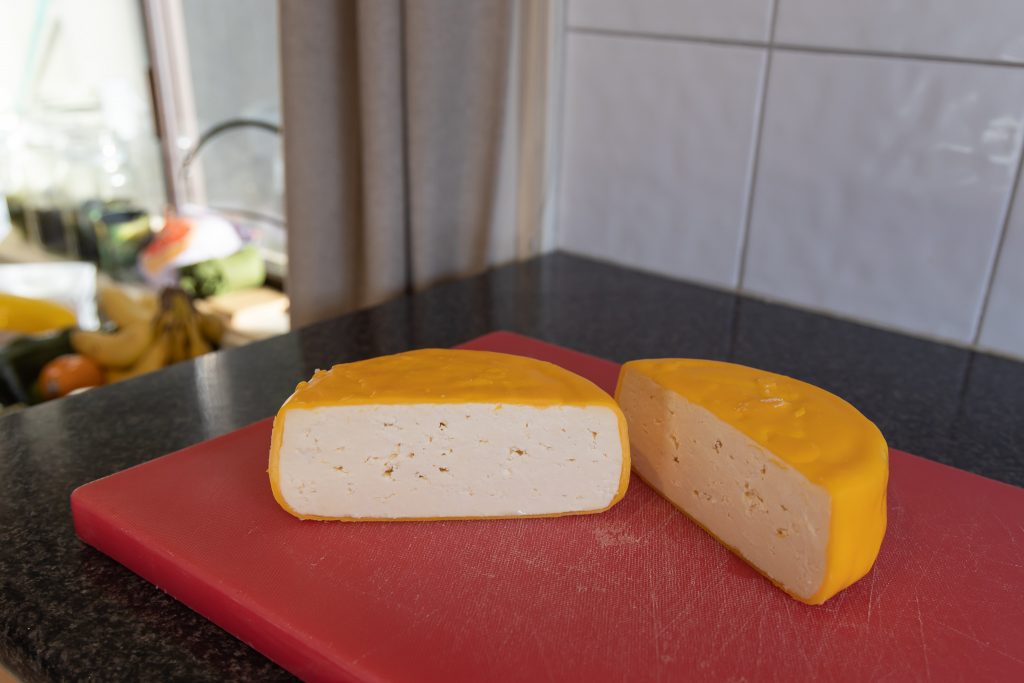 Finally this weekend we cut it open. It looked ok!! Not quite normal cheddar texture, more like havarti.. but I was just relieved that it wasn't a puddle of slime inside. There was a little more liquid around the edges in some spots. Scott read that that is indeed a bad thing.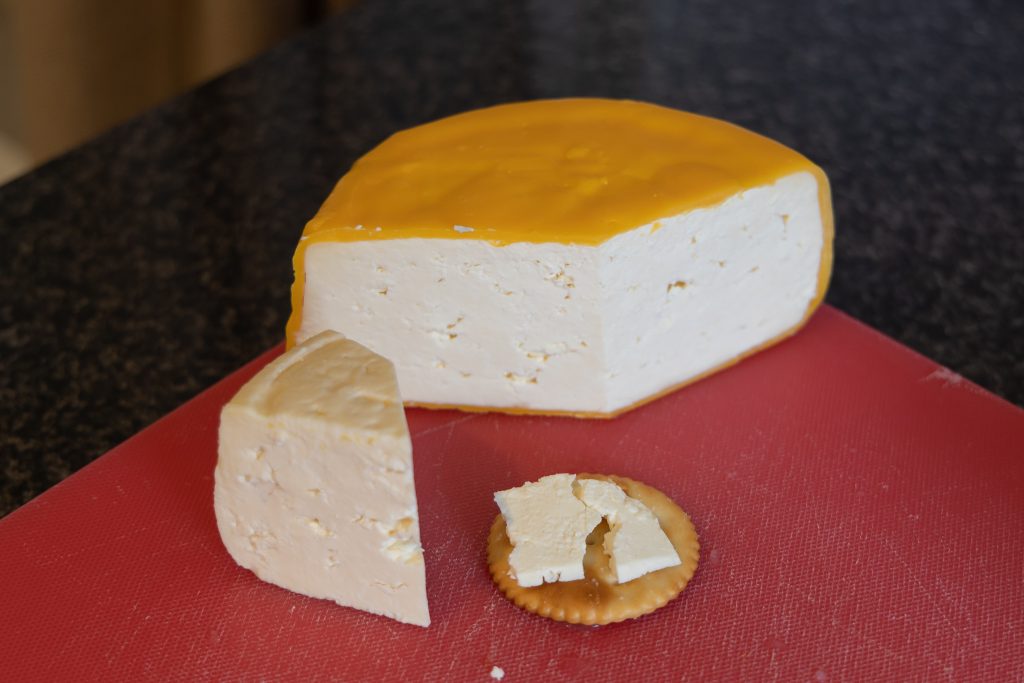 Unfortunately it tastes pretty gross. It starts out kind of ok but then finishes yuck. Kind of acidic/sour, and bitter. We ate a few pieces but then didn't want any more.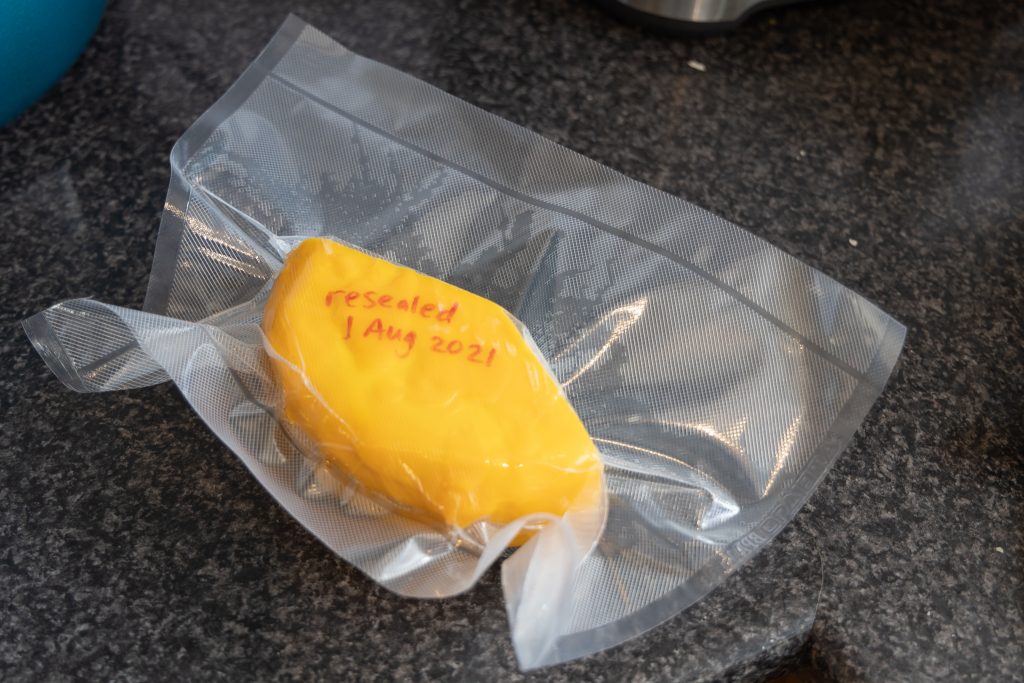 We re-sealed the big chunks again but I have a feeling it's not going to improve anything.