One last catch up post and then I'm back on schedule.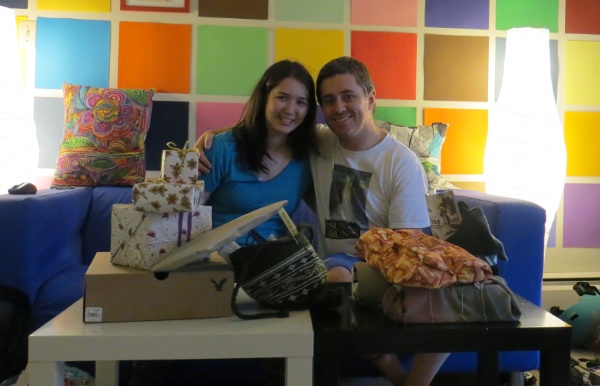 Scott's present is wrapped in bacon weave fabric
We didn't make a huge deal about gifts this year because our families were in all different places.
I got a Wacom tablet, neon nail polish, crackers, a mandoline slicer, and a few other kitchen thingies. I am really excited about the Wacom tablet, I have wanted one of those for years!!
If you haven't already seen it on Facebook, check out the horrifying portrait I drew of Scott yesterday. I was crying from laughing so hard at it, OMG.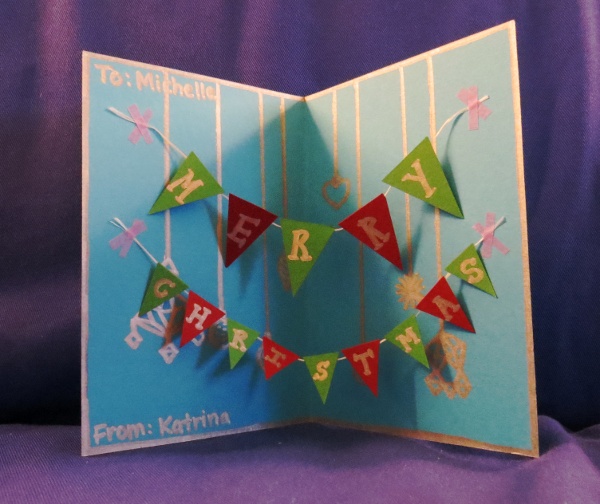 I had Michelle for Kris Kringle. I made her a bunting card, and commissioned my internet friend Sara to do a portrait of Michelle's family from a picture I found on Facebook. Sara is the same person that drew the picture of me with the shaved ice that you can see on the side of my blog. I got the picture printed out, and framed it in an Ikea frame. I think it turned out pretty good!!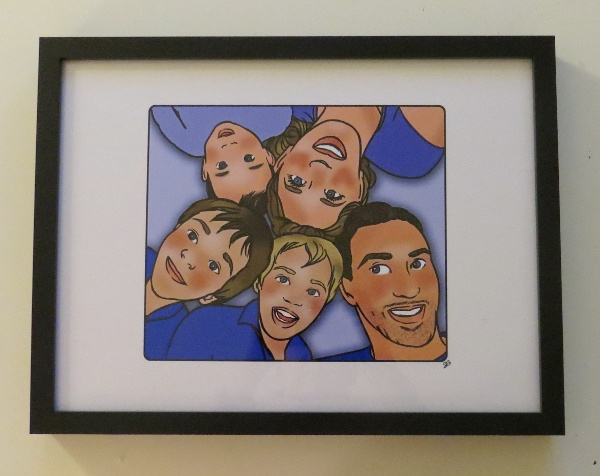 I made Scott a new pair of Mario shoes (pictures to come later) and got us Cirque du Soleil tickets for next week. Yippee!! And I got him a bigger bread pan so he can make sandwich sized bread. :D