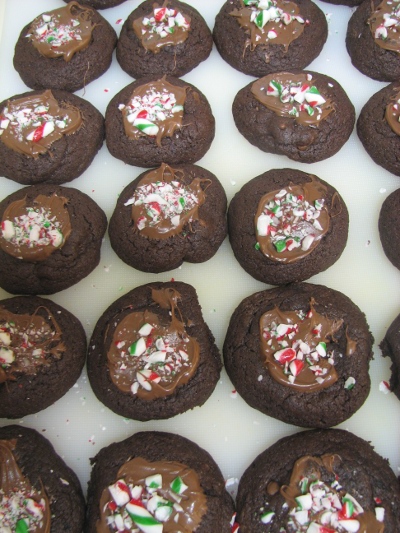 I did some Christmas baking today.
Double chocolate peppermint cookies
. Mmmmmm. I made them in the morning so I could at least try one.
My breakfast tomorrow is going to be all chocolate!!!!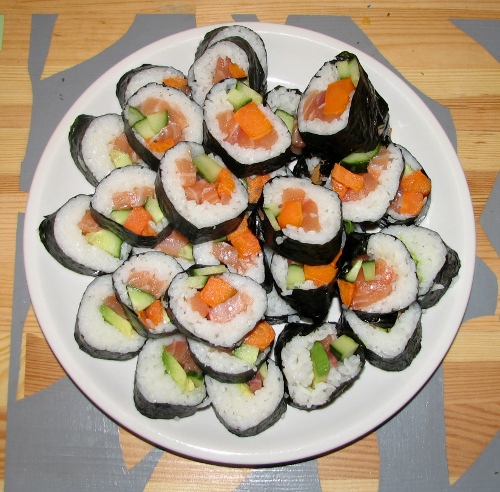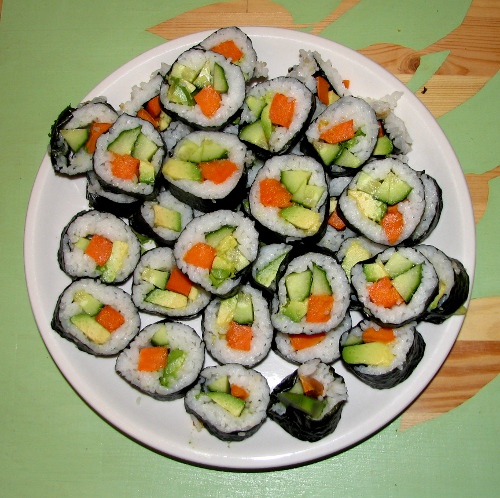 We made sushi last night. To be honest it wasn't our best effort. The ill-formed salmon ones above were made by me, and the slightly nicer veggie ones were made by Rosemarie. We had so much there was enough for all three of us to have sushi for breakfast!!
Scott should be home from work any minute, and I need to put the turkey in the oven NOW!! All for now.