I forgot to post yesterday!!!
Too busy painting and playing games I guess.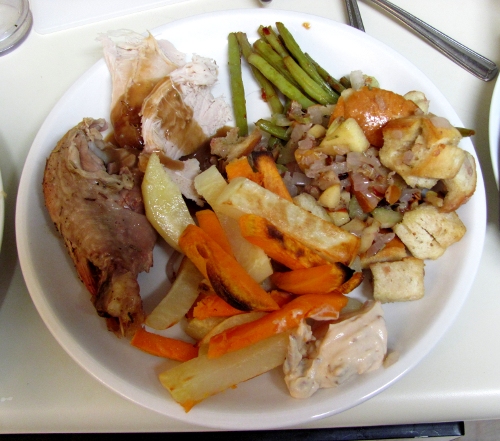 Our Christmas dinner was really nice. The turkey was a lot smaller and easier to manage, so it turned out really moist and tasty. We also had stuffing, yam and potato fries with chipotle sauce, and spicy green beans. Mmmmmm.
We also watched Never Let Me Go. It was kind of weird! But it held my attention and made Christmas Eve pass a little quicker.