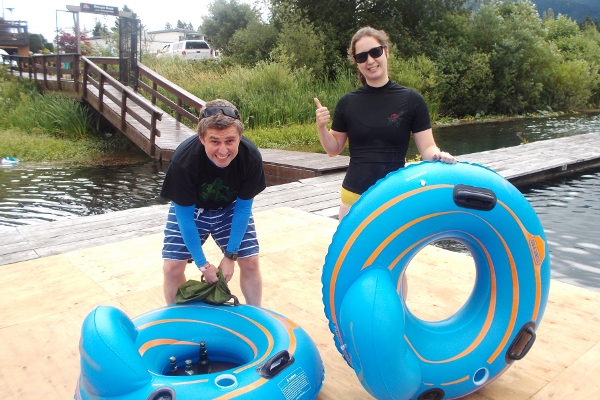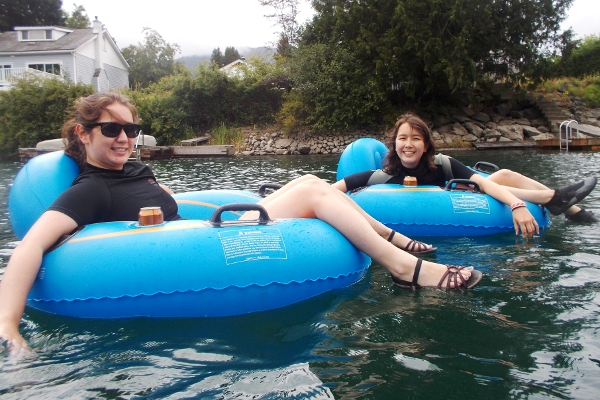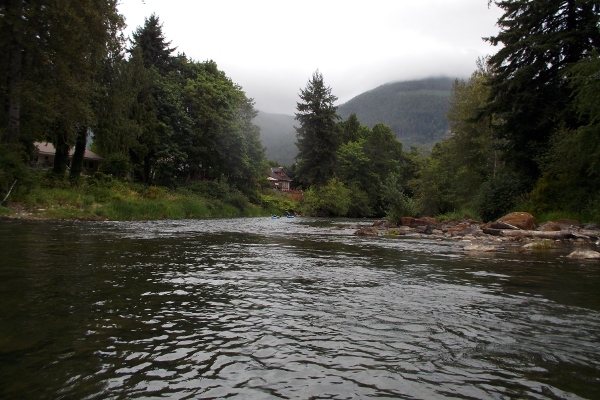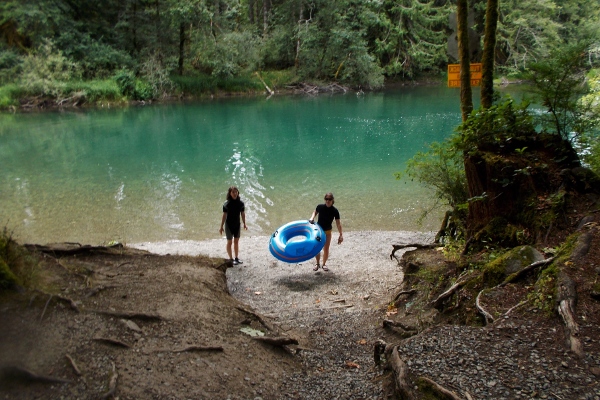 Last weekend Scott, Rosemarie and I headed over to Vancouver Island to camp and go tubing down the Cowichan River. The weather wasn't great but luckily the water was suuuuuuper warm so we could still tube.
The tubing is pretty neat, it's about 2.5 hours long of floating. You can bring drinks, they even have floating recycling bins at various points down the river. Most of it was pretty calm but there are a few sections that go a little quicker. It's definitely a lazy river rather than anything XTREME though. You do kind of have to paddle with your arms sometimes to make sure you go the right direction. I enjoyed myself though and I'm sure it's a lot more fun when it's a really hot day out and there are more people.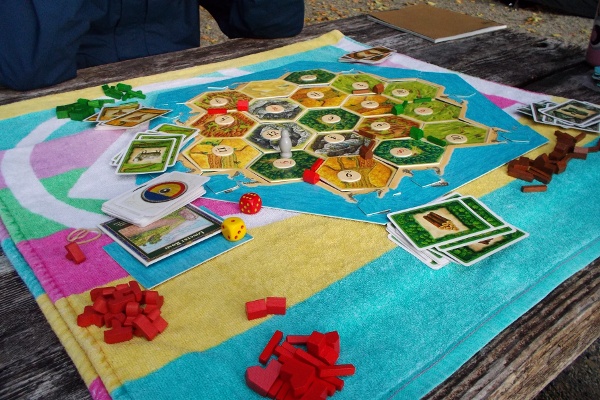 While it was kinda fun to be camping, it was too cold to swim or lay around and there was a fire ban… so we didn't have a whole lot to do. Camping is all about the campfire!!! We played some games but it sprinkled rain on and off and the wind kept picking up our cards (and placing them into Scott's hand). Eventually we just went to bed and read by flashlight.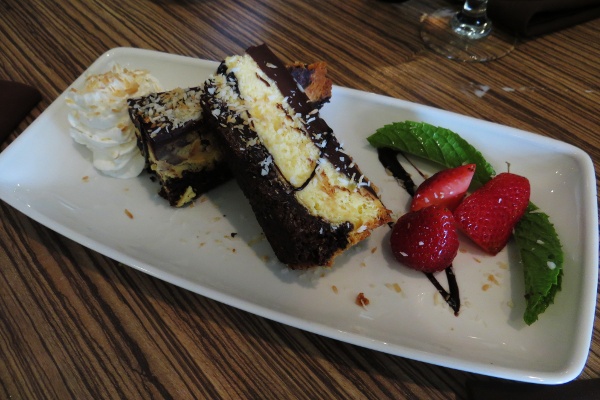 We decided to spend the last day in Nanaimo going on a Nanaimo Bar Crawl. They have a brochure that has 34 different places you can get Nanaimo Bar things. Unfortunately because it was Sunday A LOT of the places were closed. :'(((( We must have gone to at least 10 shops that ended up being closed. Bad luck.
But we did enjoy a slice of Nanaimo bar cheesecake that was SUPER YUM at Minnoz Steak & Seafood.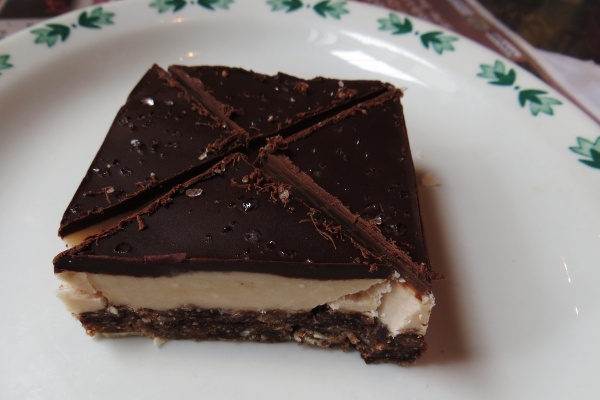 And a salted caramel Nanaimo bar at Bocca Cafe that was also very good. I kind of want to sprinkle salt on all my Nanaimo bars now. They also had peanut butter, and chili Nanaimo bars and a lot of other really good looking food.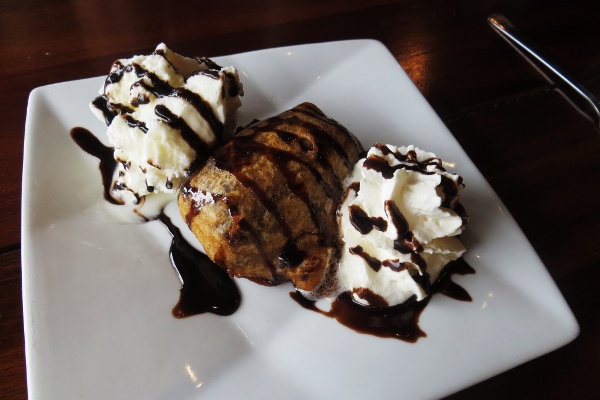 And then a deep fried Nanaimo bar at Pirate Chips. It tasted ok, but not as good as I expected.
All three of us liked the cheesecake one the most.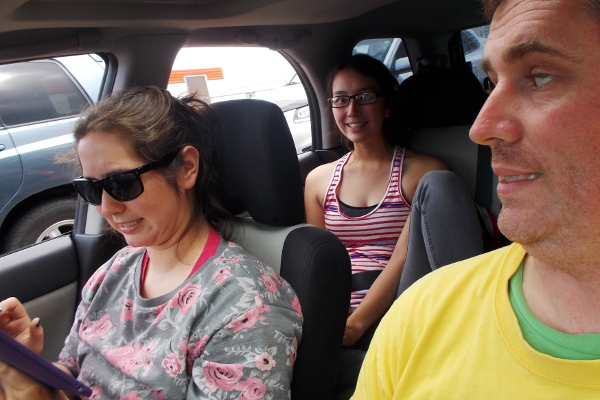 Then we waited 5+ hours in the line for the ferry back to Vancouver. UGH. It started off fun, we were playing Carcassonne on the ipad.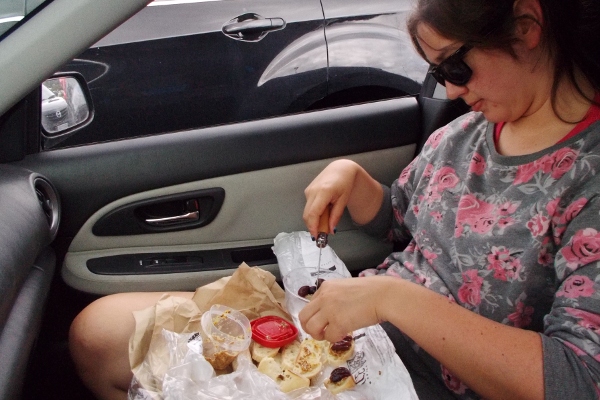 Then it got more tedious. And we got hungry, so I prepared a charcuterie dinner using a paper bag as a cutting board. SAFETY.
Ugh then we found out that the ferry price was not a return fare (like when you go the Sunshine Coast) and we all cried while we emptied our wallets. Yeesh going to the island is expensive!!!!!! We totally should have smuggled Rosemarie in in the trunk.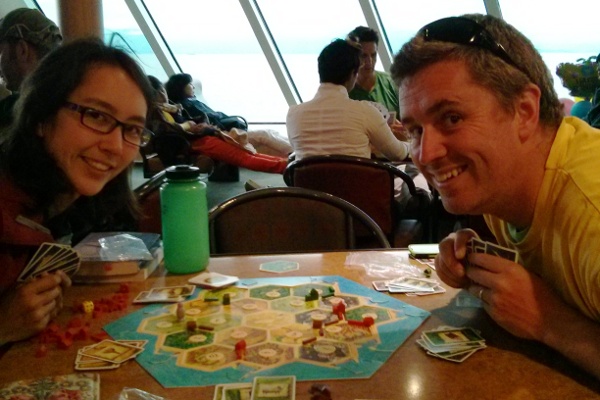 Eventually we did get on a ferry and we snagged a good games table to squeeze in a couple more games of Settlers before the weekend was over. I kept my eyes peeled for whales in between turns but didn't see any.
Soooo in conclusion, tubing was fun-ish, camping was fun-ish, Nanaimo bar was fun-ish, etc. etc. And visiting the island costs A LOT and is terribly annoying on the weekends. Well I'm glad we went, but I'm not in a huge hurry to go back, at least not for just a weekend.