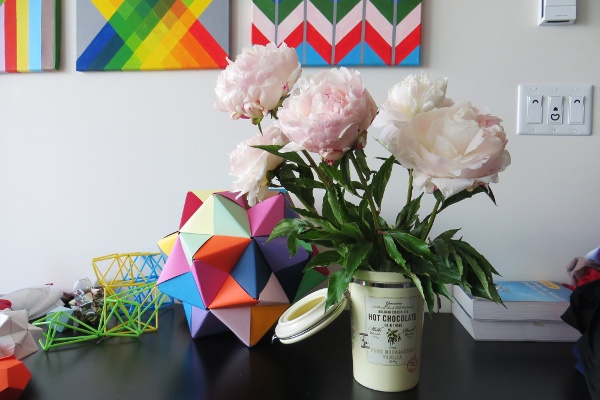 I bought some pretty light pink peonies at the farmers market last week. They were pretty tightly packed when I bought them but opened up by the time we got home. They look nice, but I don't like the smell. They smell like sesame oil to me!!
PS how many geometric things can I fit in one picture?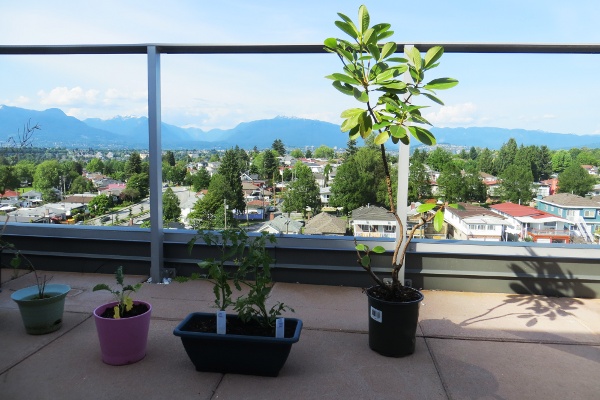 We also bought a few plants. A little kale plant, two types of cherry tomato, and a unidentified tree. I repotted the kale already but I still need to get a much bigger pot for my tomatoes and a pretty one for the tree.
We got two sets of the cherry tomatoes so that Scott and I can have a tomato-off. Whoever grows the most/best tomatoes wins!
I moved the kale into the shady part of the patio because apparently too much sun makes the kale more bitter. I left my tomatoes and the tree in the full sun and have been giving each a lot of water.
I hope everything stays alive!