This year I decided to make shoes for the nieces and nephews for Christmas presents. I knew the kids were going to get literally heaps of presents so I wanted to get them something a little different.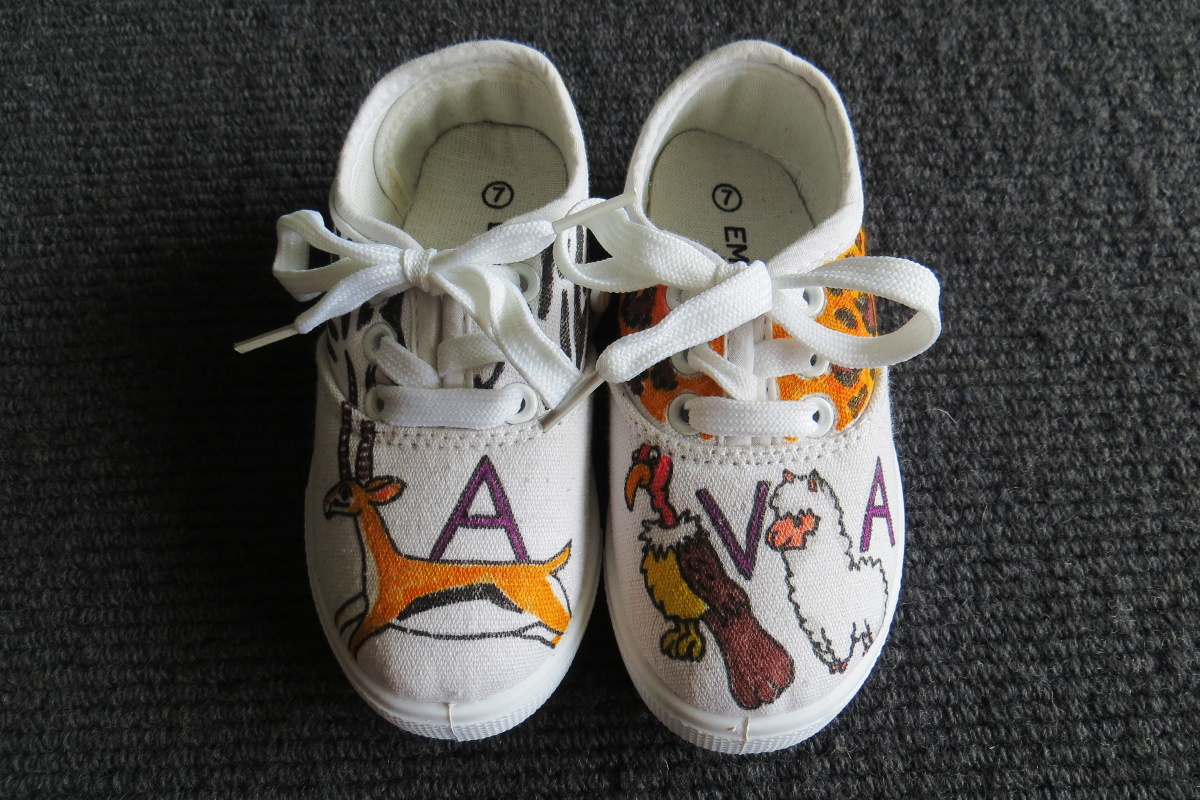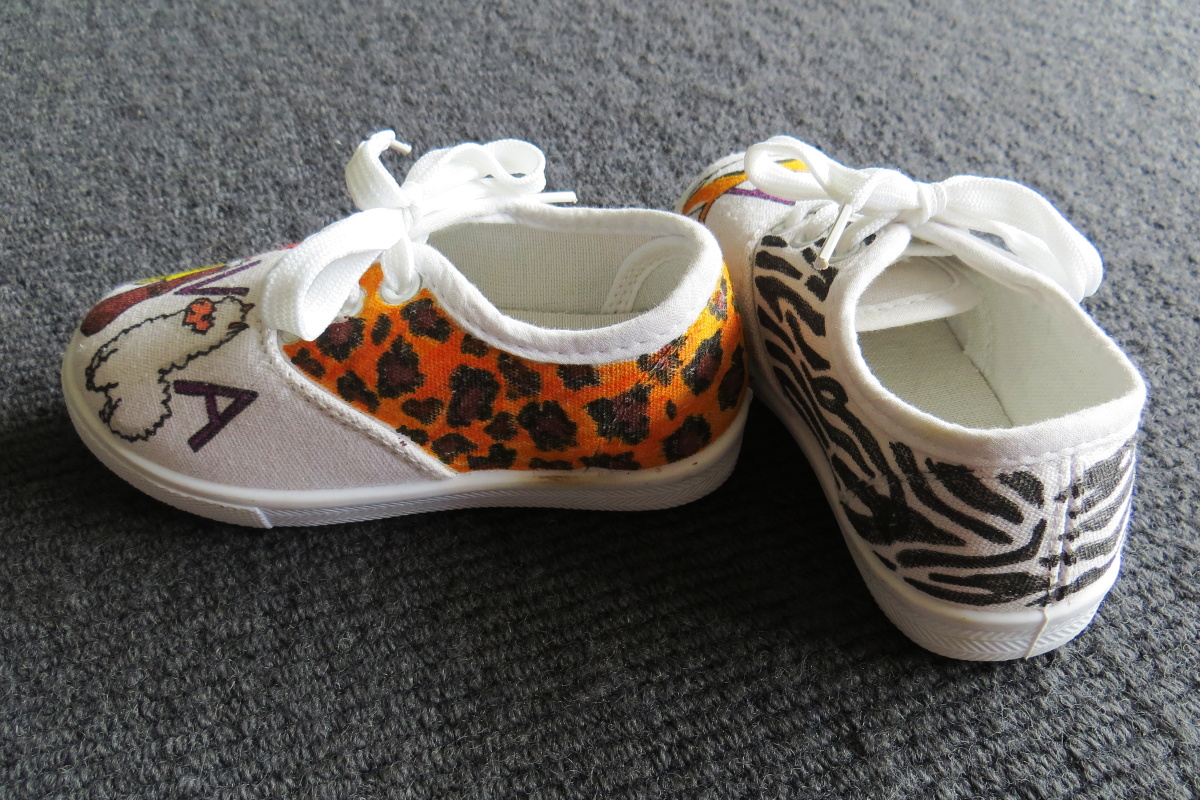 Ava is the youngest. I got the smallest shoes possible and they're still too big. Oops. Also there are no cute animals that start with "V". These might be my favourite of the lot though!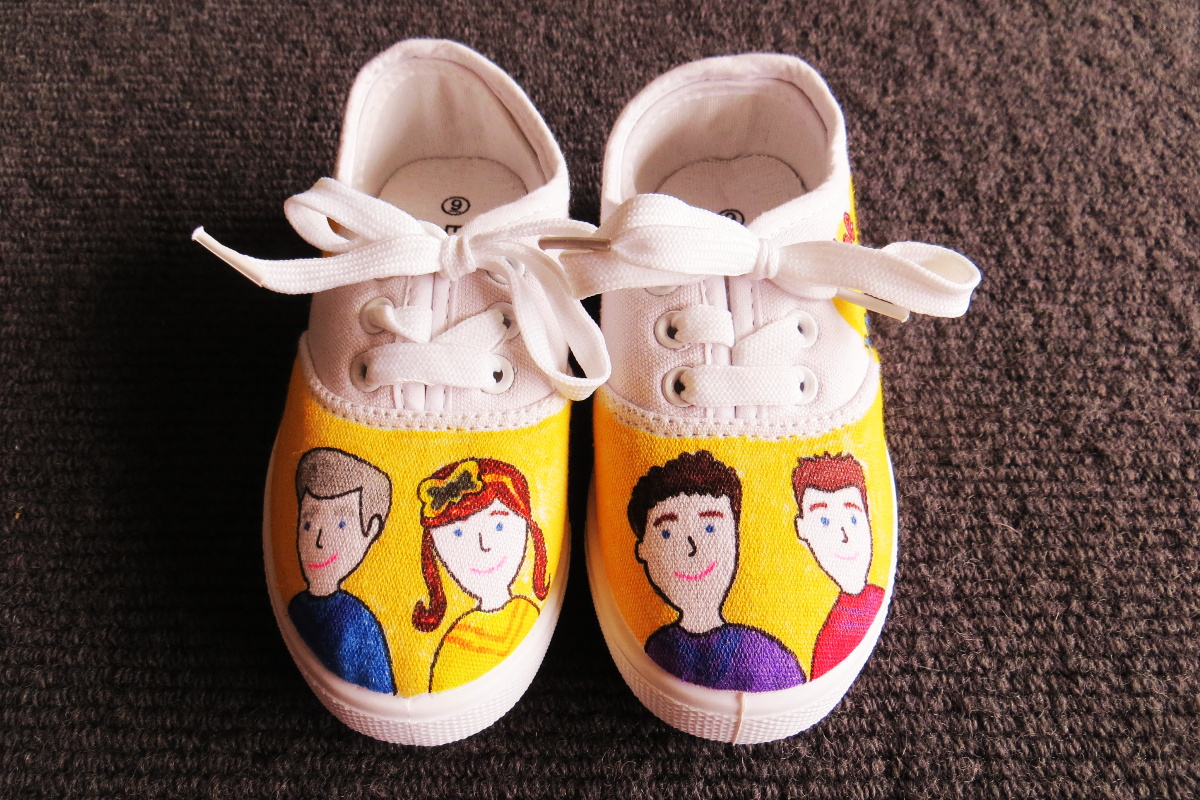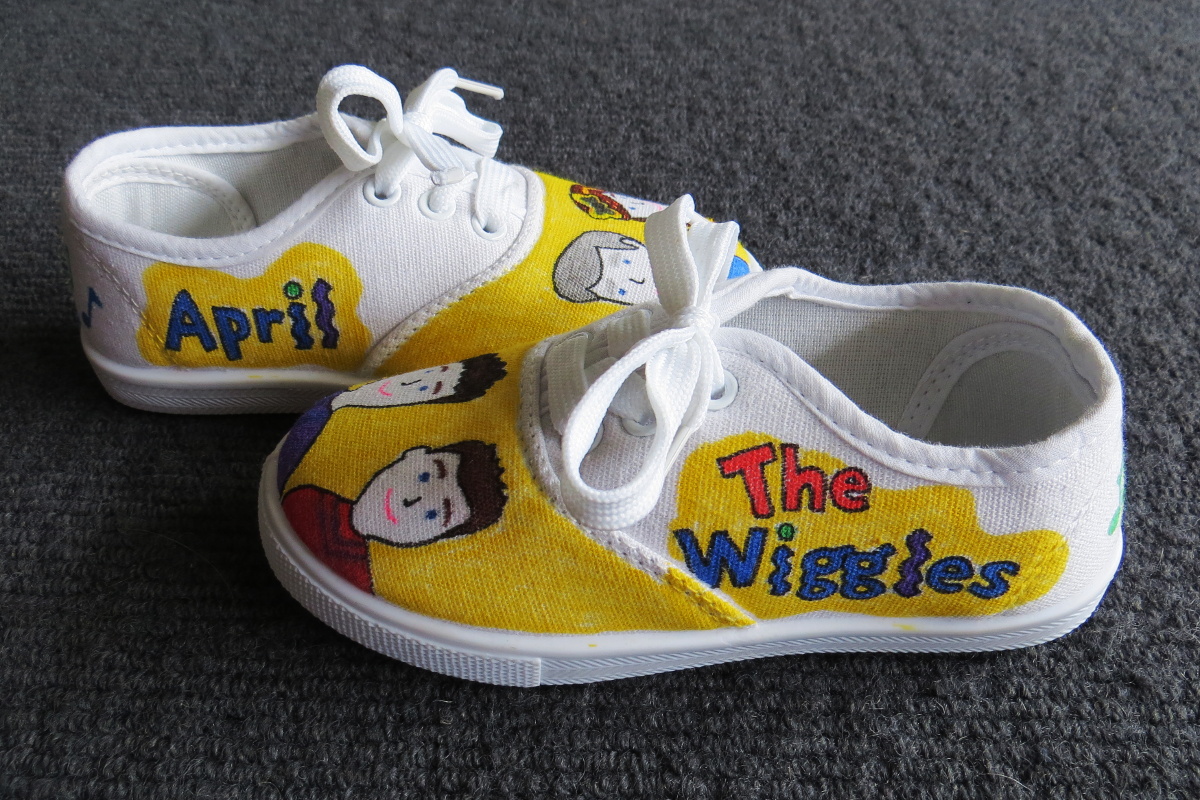 Next is April, who loves the Wiggles. It took a little prodding, but then she recognized Emma and the rest of the group.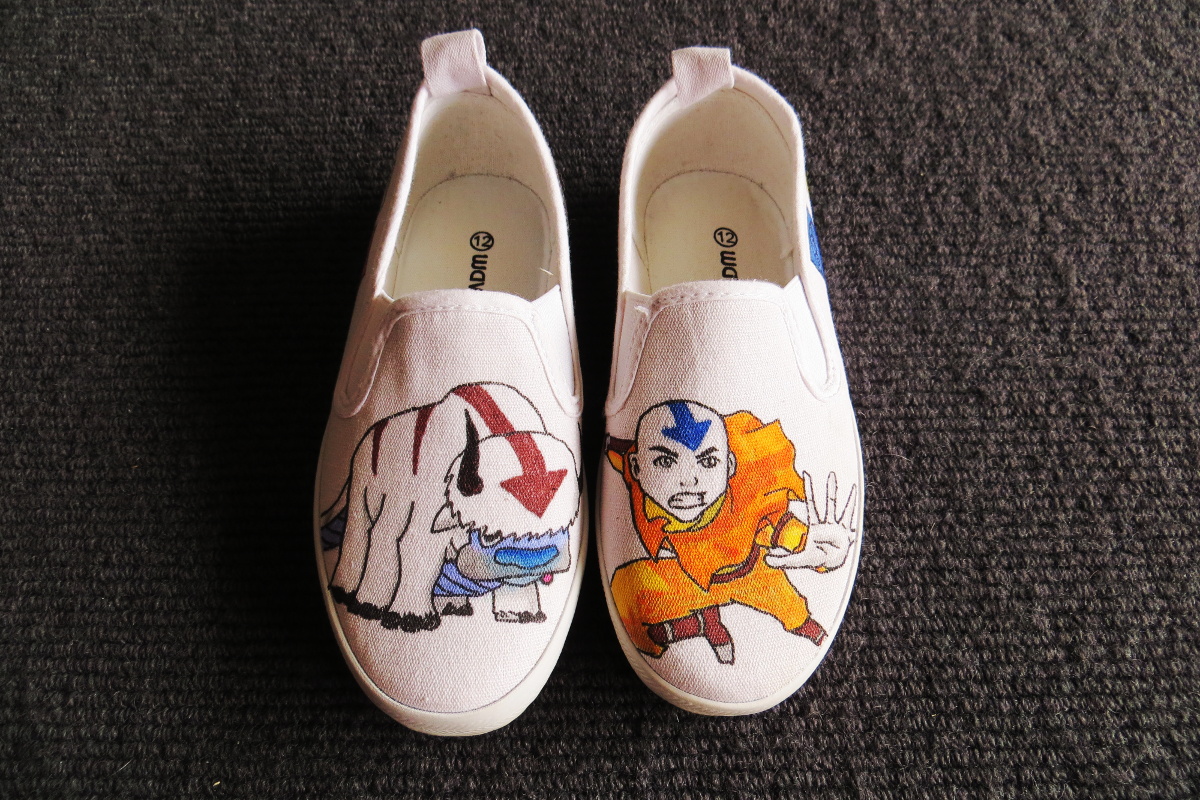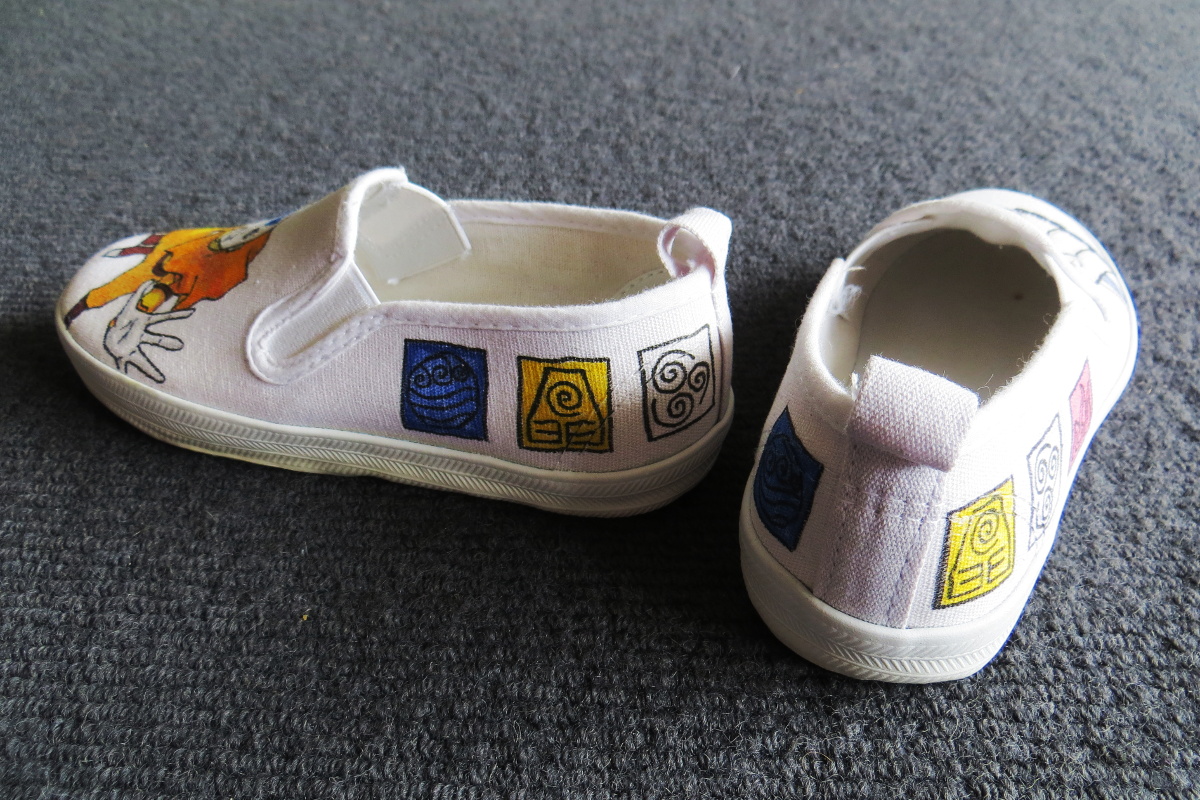 Seth got Avatar shoes. These were fun to draw and shade.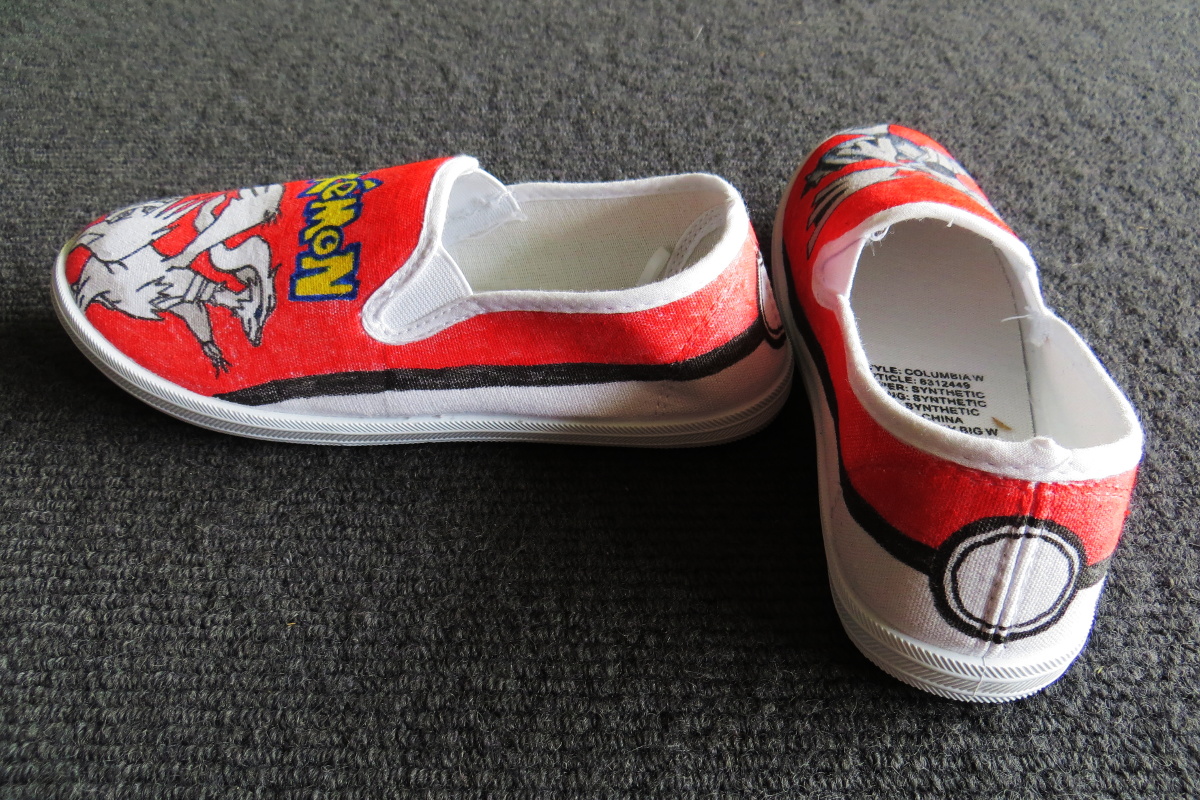 Beau's are from Pokemon Black and White. I don't know which Pokemon those are but he says they are the best ones. :D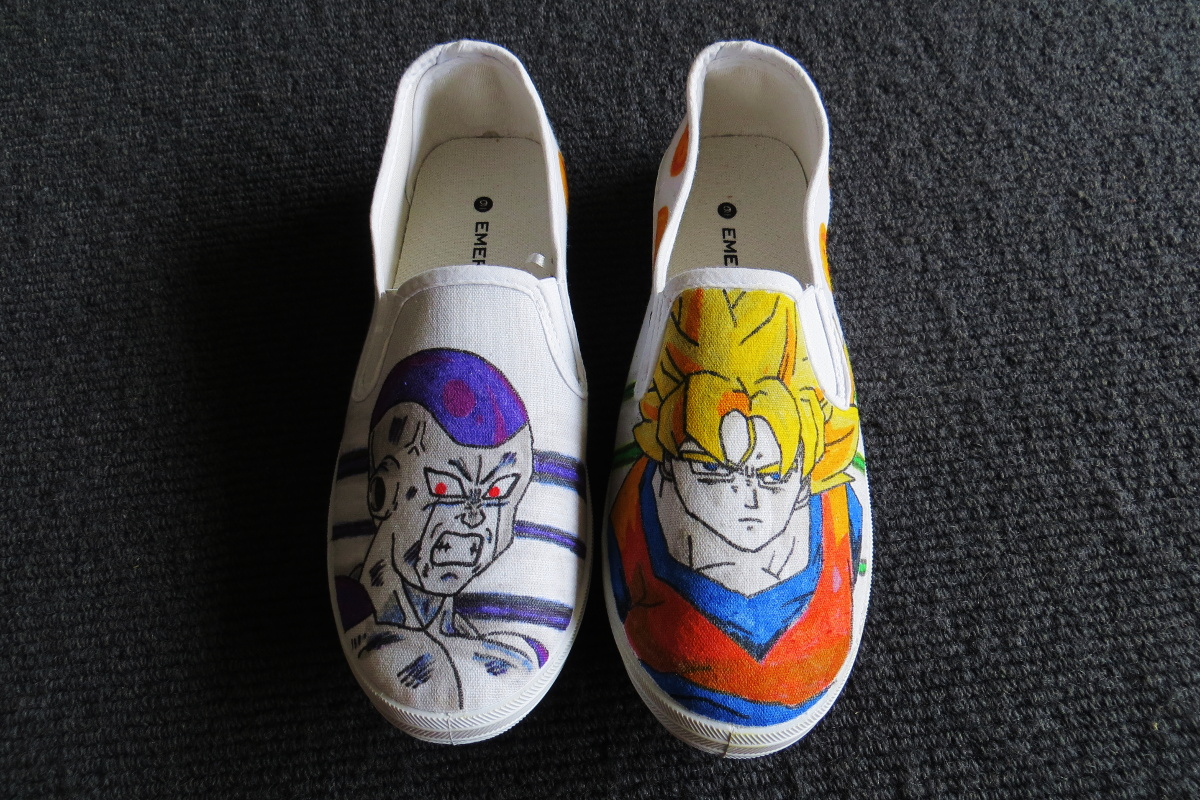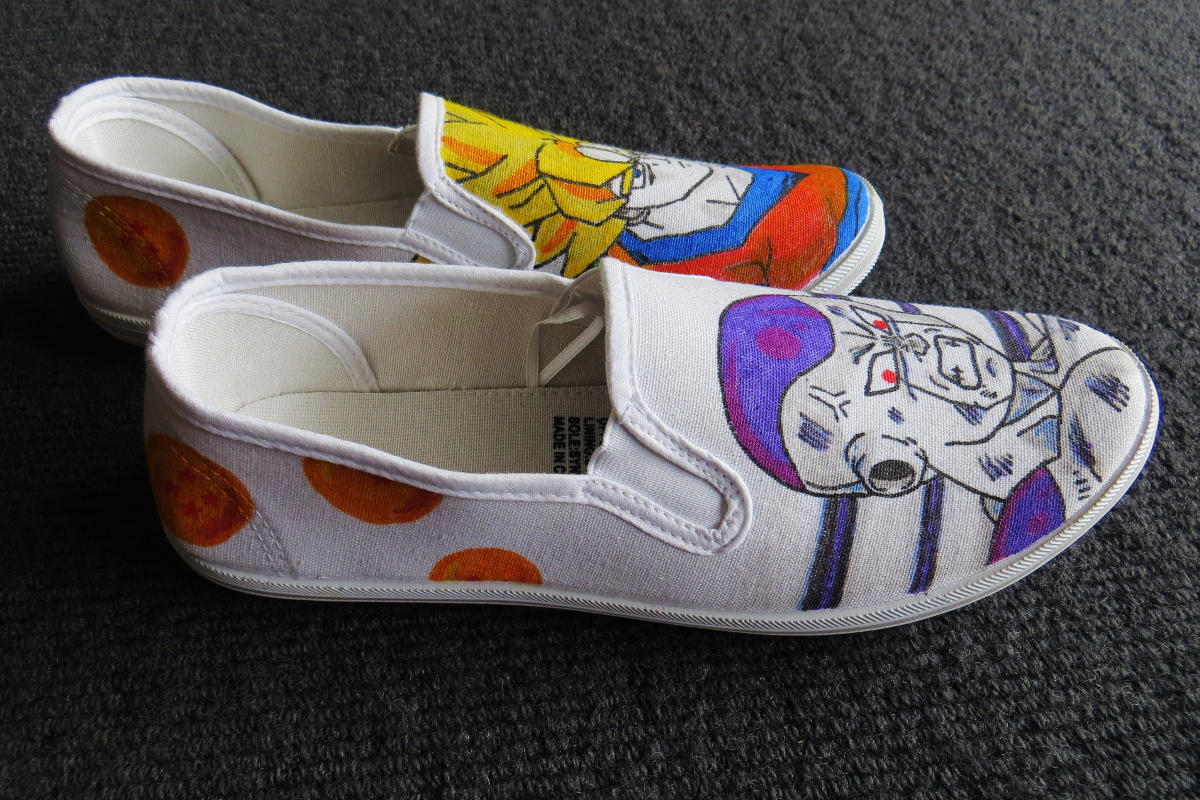 And lastly, Noah got Dragon Ball Z. He's been requesting a pair ever since I made his dad some Wolverine shoes.
It was fun making all of them! Scott picked all the pictures for the boys. Each pair only took a couple hours once I got started. And they're all done with permanent fabric markers and Scotchgarded so they can get wet, although I would try to avoid it if possible.
I would love to sell custom shoes, but I can't legally sell anything with copyrighted material. Technically you're not even supposed to MAKE things with copyrighted material, but I don't think companies usually mind if it's just for fun. But making money from it is a different story.
Feel free to email me with any ideas you might have though and maybe we can figure something out.