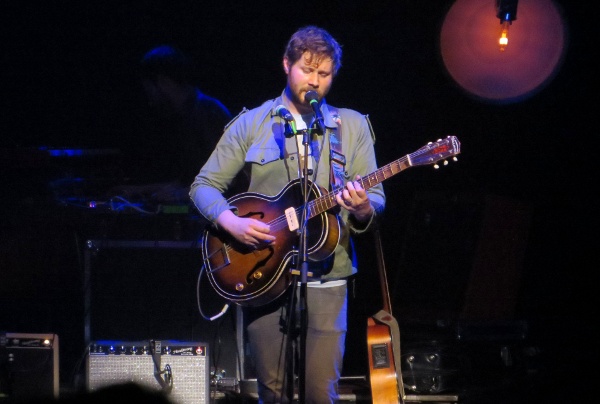 Last Friday Scott and I went to see Dan Mangan, at the Queen Elizabeth Theatre. I thought it was a great show! Robots got a bit tedious after the 150th "robots need love too, they want to be loved by you" but other than that I had lots of fun.
I always enjoy it when a musician talks in between songs, and he did that. If they're not going to talk you might as well just stay home and listen to the CD really loud!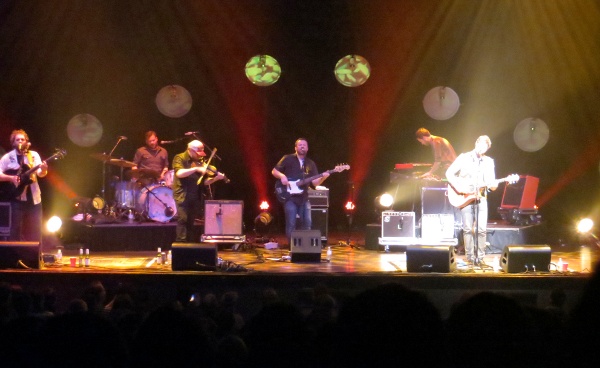 His electric guitarist (on the left of this pic) was really funny. I give him an A+ for enthusiasm!!!
For the last song of the encore he came right out in to the audience. Right after I took this picture he told everyone to put away their phones and cameras and just enjoy being in the moment. We all sang along and it sounded pretty cool in the big theatre. That girl right underneath his left elbow looked like she might pass out from happiness from being so close to Mr. Mangan. Hahahaha.
If you still don't know who Dan Mangan is you are missing out. He's from Vancouver and has a lovely gravelly voice. Check him out! Here's a video from a performance for CBC.
In other news I made eggs benedict for our breakfast this morning, complete with home made Hollandaise sauce. I am pretty proud of myself. The part I still need to work on is how to get all of the elements ready at the same time so they are still hot when it's time to eat. Tricky! I won't be trying this again for a while though… this breakfast is definitely a "sometimes" food.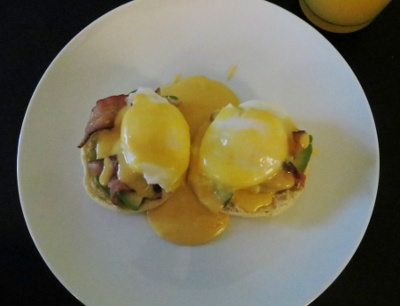 BTW, this is the Hollandaise recipe I used. http://www.foodnetwork.com/recipes/tyler-florence/hollandaise-sauce-recipe/index.html Works out to one egg yolk per person you are cooking for.