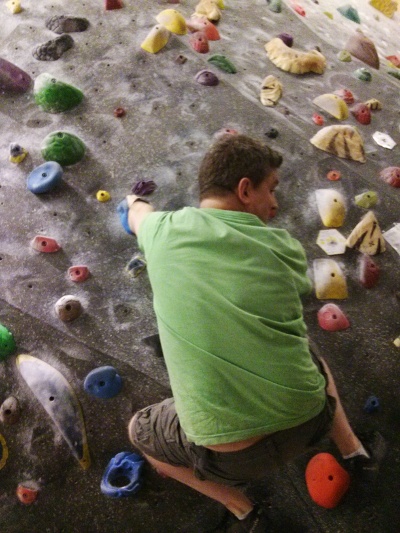 Scott killing his forearms at Rosemarie's bouldering charity event. I had to help attach ice packs to Scott's wrists with elastic bands, haha. Bouldering is fun, but hard! Ow my lats.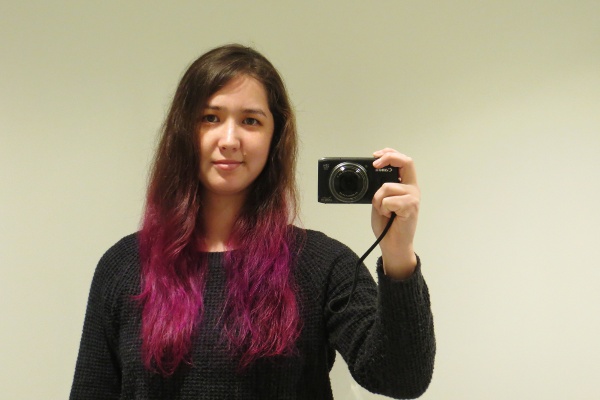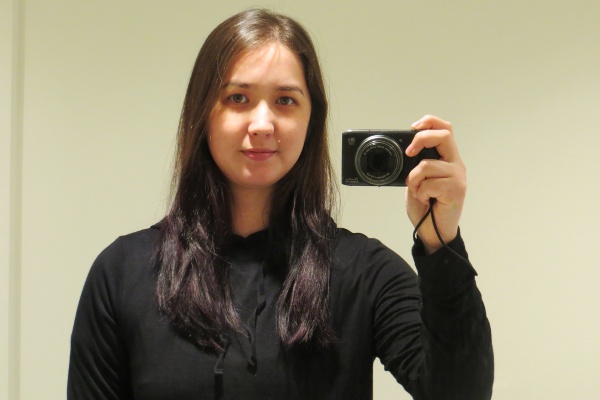 I LOVED having purple hair but I didn't love how fast it faded, and the mess. Oh god, the mess. It stains everything!! Shower curtain, clothes, bed sheets, couch cover… everything. So I made an appointment at the Aveda school to get it all fixed up. I asked for permanent bright purple but to be honest we had no idea what shade it would come out since it would be a mix of types of pigments. It ended up coming out super dark purple, and I love it. I wish I had gotten my whole head dyed. Perhaps I will go back in a few weeks and get the colour all over.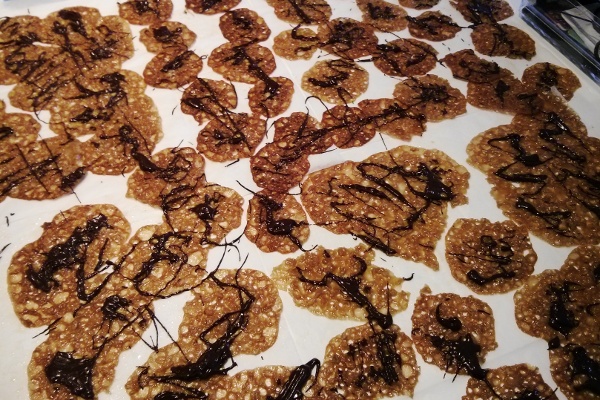 A billion lacey cookies. So easy, so tasty!! I think this recipe could be customized lots of ways. Next time I will use some kind of nut, like macadamia or pecan, instead of oats.
My allergies weren't too bad last week, but the past few days they have been worse than ever. My eyes feel like they have crumbled corn chips in them. Aghhh.
Work had been great lately. I've been working a lot. I am going to start doing therapsheres as well. It's all working out well these days and I really hope it continues like this!