Prepare to drool cuz I'm finally ready to blog about Eat! Vancouver 2013!! I feel awful for taking so long. Bad timing with the move and everything.
Anyway Eat! Vancouver is a food convention held in BC Place with booths from tons and tons of companies and restaurants. Nearly every booth gives out samples of their products. There is no need to be tentative, they are super generous with the samples and often encourage you to try every single thing they have!
I took pictures of some of my very favourite things I tried…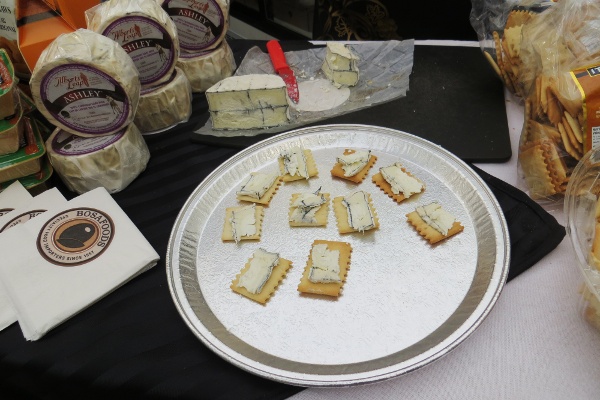 This Albert's Leap blue goat cheese brie was incredibly delicious and I really really regret not buying a wheel. Can someone please get me this for my birthday?? Seriously.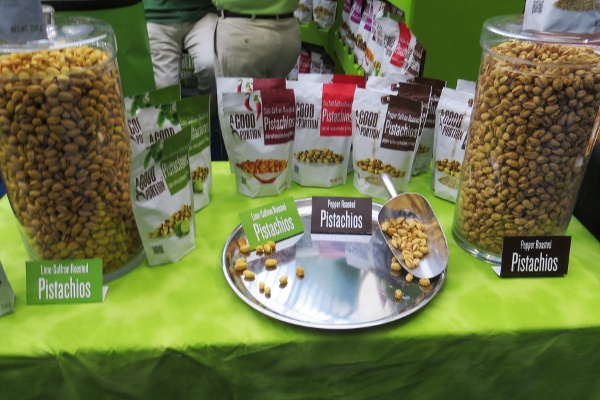 Pistachios are awesome. I definitely went by this booth a few times. :D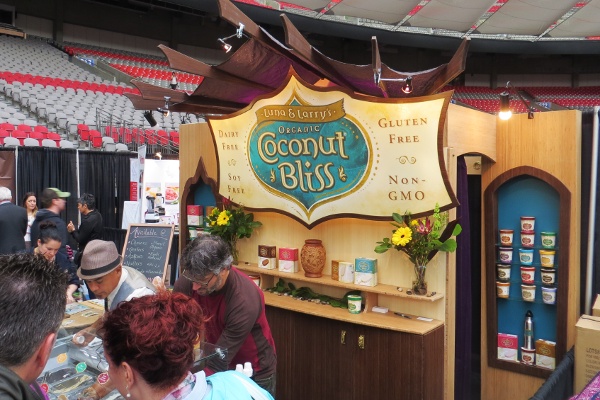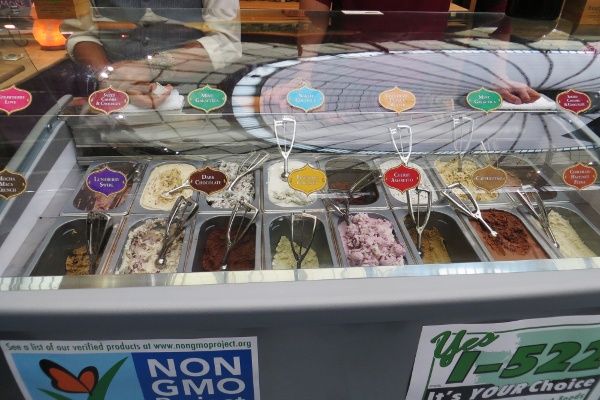 This coconut ice cream was reallllllllllllly nice. It had the texture and flavours of normal ice cream with a hit of coconut flavour as well. I loved the salted caramel and Scott loved the strawberry. This is one of the products that got added to our list of "actually want to buy in real life". So good.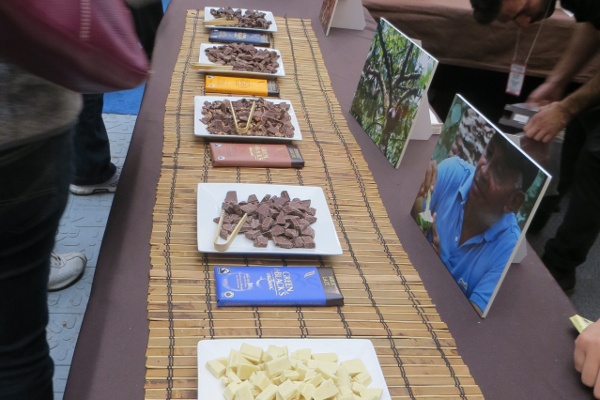 Plenty o' chocolate samples!
This Oikos truck was giving out really big cups of Greek yogurt with a separate package of topping. You could choose any combination you want. The first day I tried fig yogurt with granola which was very tasty. The next day I got strawberry yogurt with granola and tucked it into my bag to have for breakfast later that week.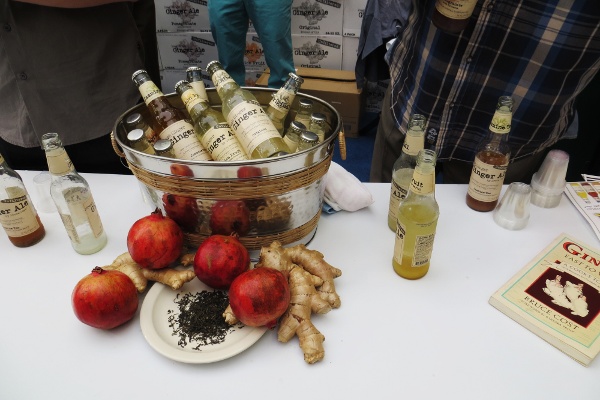 Non-artificial ginger ale! These were so spicy in the way ginger can burn. They were delicious and I got a poster with a bunch of alcoholic drink recipes that I totally want to try. I would have bought some at the convention but they weren't selling! Now I have to track them down in Vancouver.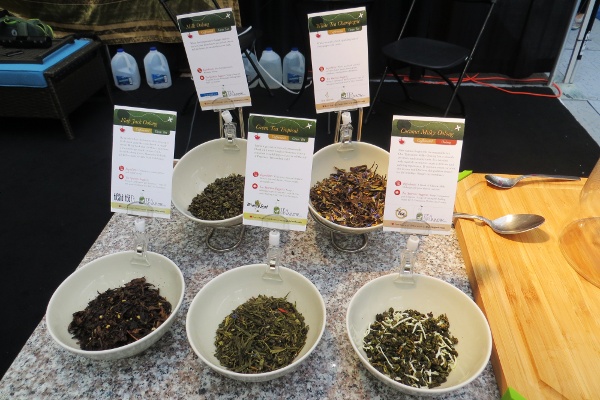 This booth was for a tea subscription service. The service is pretty expensive but I will definitely say the tea was great. That flapjack one smelled exactly like a pancake breakfast! Lauren and I tried the green tea tropical tea and decided it would taste awesome as a cold drink.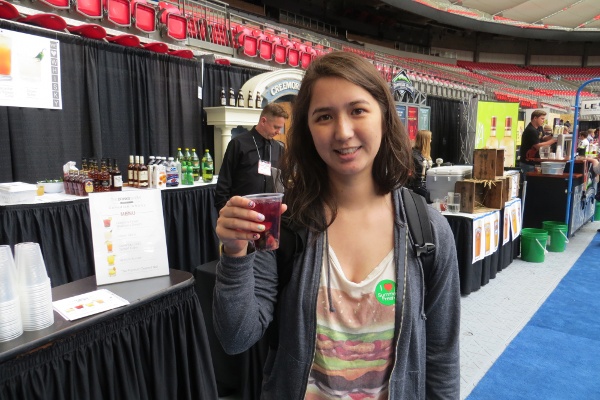 This year Scott and I bought a few tickets so we could try the alcohol section. This is me with a blueberry whiskey drink. Yum. I also tried Fruli (strawberry beer) and Scott tried a few different types of beer. He liked Delirium quite a bit.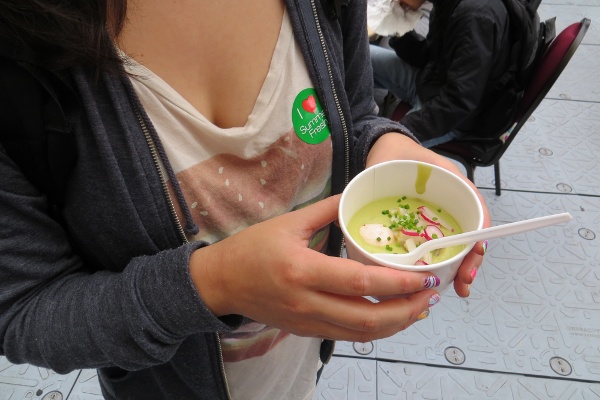 I used the rest of the tickets on the chilled avocado soup from Tacofino. It was smooth and spicy and tasty.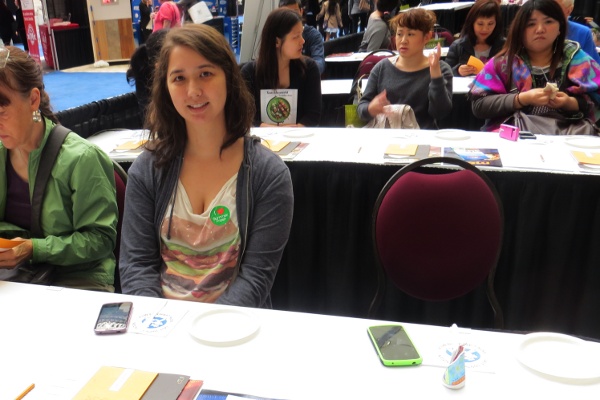 Last year Rosemarie and I were really bummed that we missed out on all the cheese seminars. This year we set ALARMS so we wouldn't miss it! I went once with Lauren and once with Scott! :D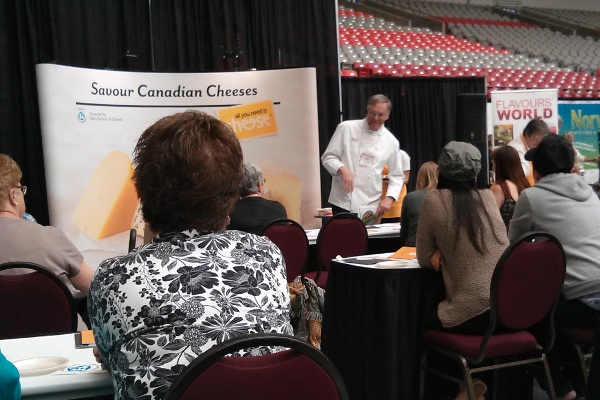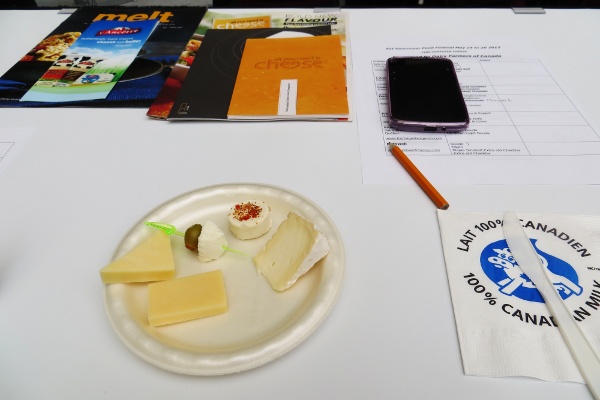 The seminars are super awesome. They give you seven different types of cheeses to try and the dude walks you through tasting each one. He might get you to taste the inside of the brie before the outside, or to smell the cheese etc etc. Super fun.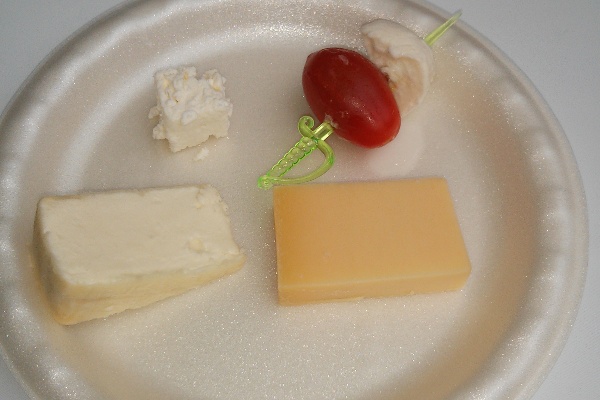 PS I love cheese.