Yesterday Scott and I went to view a potential new apartment. It's a brand new condo in Vancouver with a big big big balcony. PENTHOUSE BABY! We loved it and are hoping to sign the lease this week. We will move in mid-May. Having a dishwasher and our own washer and dryer is very very very exciting for us.
I think I am finally going to upgrade my phone this week too! I've still been using an old 2008 Nokia hand-me-down phone from Scott's sister and it's been working pretty good still but now it is time to enter the world of smartphones. It will be hard to give up 5 day long battery life, and $12/month prepaid "plan" but I wouldn't have been able to keep that up much longer if I expect to work on-call for a hospital anyway. Future Shop has a good promotion on the Nexus 4 so I'm gonna pick that up after my midterm on Tuesday I think. :D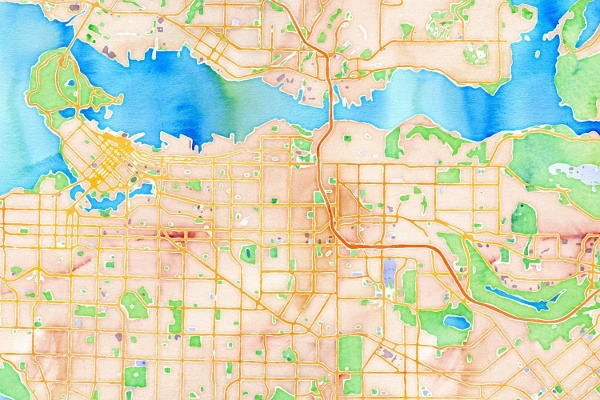 This website is pretty cool: http://maps.stamen.com You can make pretty watercolour versions of your neighbourhoods. I think they would look really neat printed out.
ONLY TWO MORE WEEKS OF SCHOOL!!!! Then exams.